Iceland holds true to its name – the land of ice. With snow comes its trials and tribulations: transport can be more difficult than in hotter countries but like any country that is used to these cold conditions, there are ways around it, and some of these methods are really memorable and fun.
Aside from driving around yourself, there are many tours available that you can take on snowmobiles and giant 4×4 all-terrain vehicles—but maybe the most unique suggestion is to take a sled ride with the snow dogs of Iceland.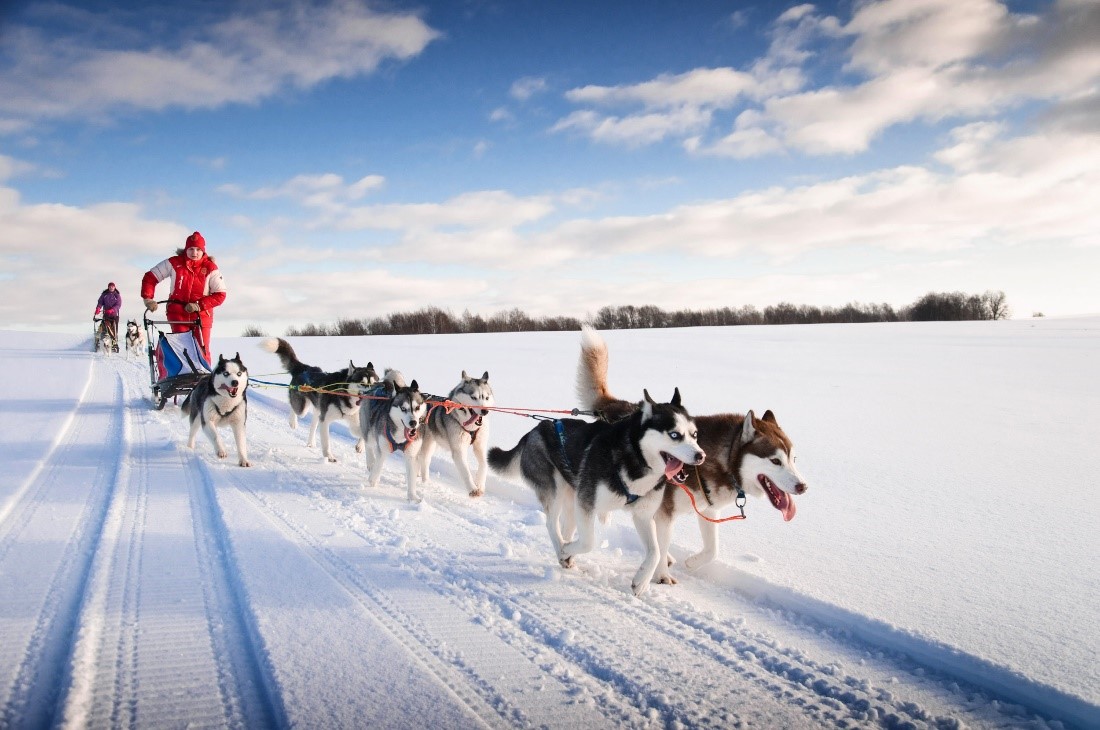 If you are a dog lover and want to visit Mývatn then Snow Dogs is definitely your tour company of choice! Snow Dogs offer 2-hour rides with their Siberian Huskies who love to get out and about. Although you would cover more distance on other tours in vehicles, this type of tour gives you a way of seeing Iceland in a brilliant refreshing way that gives a new meaning to the phrase 'arctic adventure'. The dogs take you around 7km distance near Lake Mývatn out in the open, so it is definitely advisable to wrap up as warmly as possible. Their location is not set in Google maps very well, but they provide information on how to reach them on their website.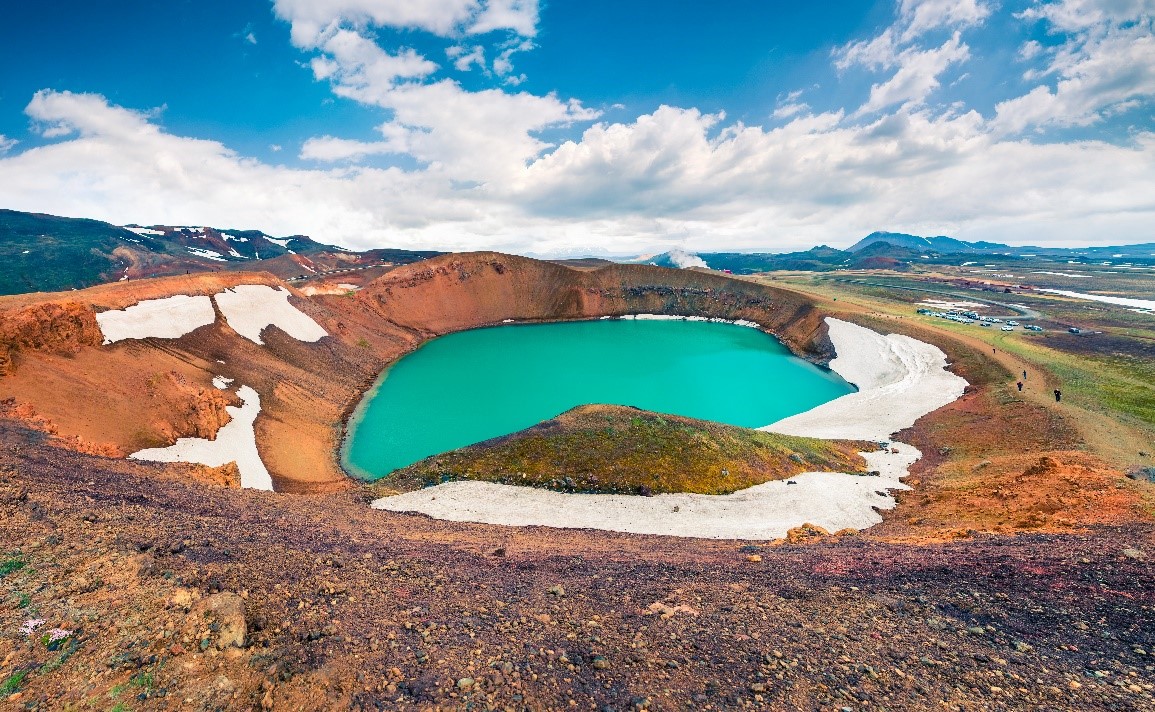 Mývatn is 79km east of Akureyri in the north of Iceland, a great area for catching the northern lights if you stay for a short while as well as fantastic views of the Mývatn Lake, the nature baths (north Iceland's equivalent to the Blue Lagoon) and the Krafla volcano crater – each has their own appeal and suitable for any wants or needs for your trip to Iceland.