November in Iceland is firmly a winter month. Gone is any semblance of the warmer days of summer that you might find in October. It's time to welcome the wintry mix of snow, ice, and wind! Whether you plan on road tripping the iconic Ring Road or you want to stand in a cavern of crystalline ice, November might be the perfect month to visit.
So, is it a good time to go to Iceland? Absolutely! Here's everything you need to know about traveling to Iceland in November.
Weather and Driving Conditions in Iceland in November
What is the weather like in Iceland in November?
Snowfall and Precipitation:
November in Iceland paints a picture of variable conditions, shifting between the mild vibes of fall and the encroaching chill of winter. While many envision a blanket of snow in Iceland during this time, it's not as frequent as one might think. Especially in the southern half of the country, snow isn't always a guarantee. Total average snowfall is around 8 inches, although this can differ considerably, depending on which region you're exploring. For those specifically interested in the snow in Iceland, venturing to different parts might offer varying experiences.
But snow isn't the only form of precipitation you'll encounter. The weather in Iceland in November is also marked by about 3 inches of rain. The temperatures in Iceland in November are testament to the onset of winter; they oscillate between 39° F (3.8°C) and 31°F (-0.5C).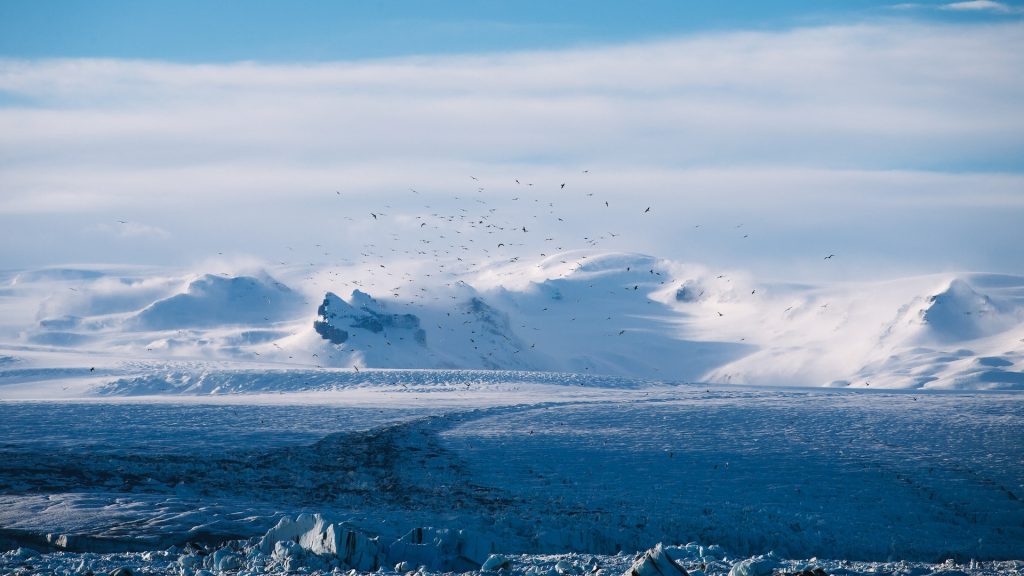 Daylight and Night Activities:
Daylight becomes a prized possession during this month, as Iceland only boasts around six hours of it. It might be intimidating to think of spending so much of your day enveloped in darkness. Yet, this diminished daylight offers excellent chances of seeing the northern lights in Iceland in November. The extended nights provide opportunities to witness the spectacular northern lights, best enjoyed during a northern lights tour/self-drive tour or while soaking in a geothermal hot spring like the Blue Lagoon.
Driving in Iceland in November
Driving in Iceland during November can be a unique experience. While the Ring Road remains a popular choice, the Golden Circle also offers a concise yet beautiful snapshot of Iceland's natural wonders. If you're wondering whether it's a good idea to drive in Iceland in November, it's crucial to be prepared. Most visitors plan around one week for their drive in Iceland in November to ensure they see everything. Road conditions can deteriorate due to snow and ice, so a 4×4 vehicle with Studded tyres are recommended. For a stress-free experience, consider renting from reliable providers and always monitor weather updates.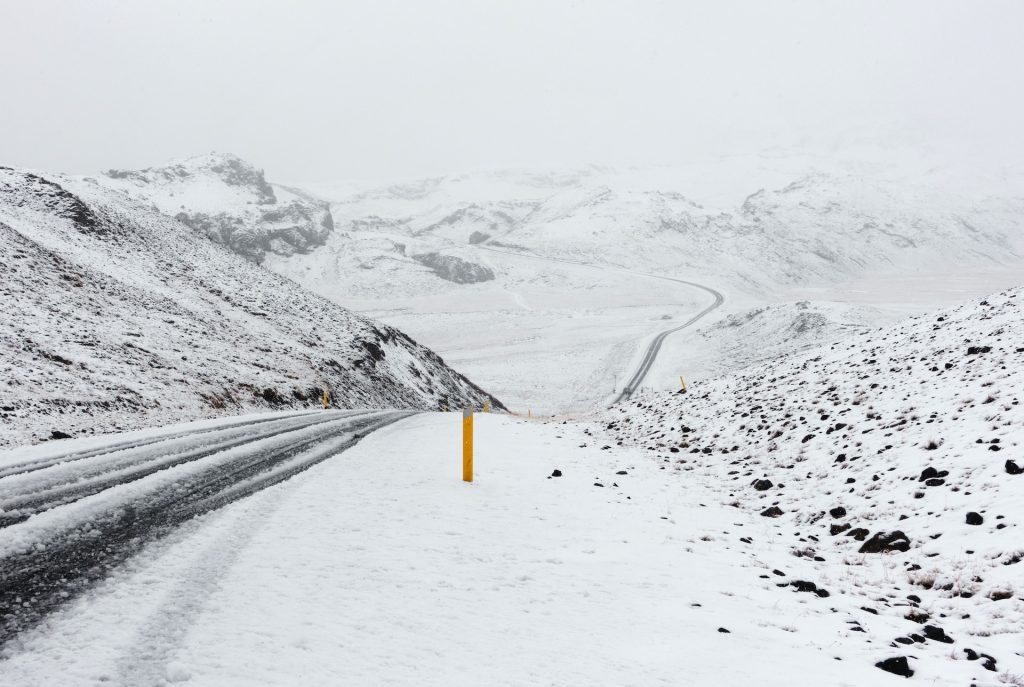 What to Wear in Iceland in November
Now that Iceland's weather is firmly into the winter months, you're going to need to gear up! Biting cold and freezing wind is in store if you're visiting Iceland in November and you'll need to plan accordingly. When it comes to Iceland's weather, it's always better to be over prepared than left out in the cold.
Make sure to bring a thick winter coat, preferably one that is also waterproof, has a hood, and reaches down to your knees. An insulated winter hat, gloves, socks, and sturdy, waterproof boots may also be necessary. Packing hand and foot warmers also ensures you'll stay toasty if you're planning to explore Iceland's beautiful natural wonders, and you should, despite the chill!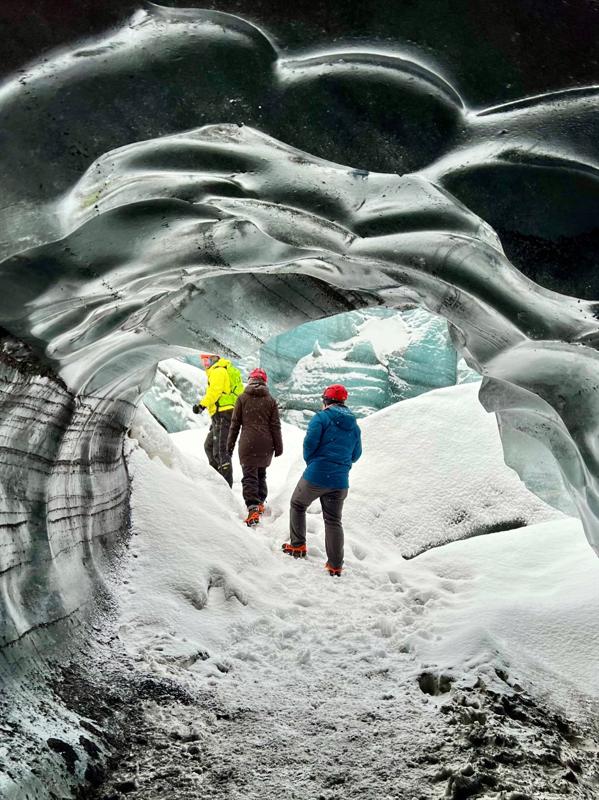 Can you see the northern lights in Iceland in November?
November is an excellent time to see the northern lights in Iceland. Polar night is returning to the country and while winter weather can make things a bit trickier, the added darkness will only help your chances of seeing the aurora borealis. Most back roads will be closed by November due to ice and snow but you'll have a chance of seeing the stunning natural phenomenon as long as you're far from light pollution. Renting a car is an inexpensive way to go northern lights hunting!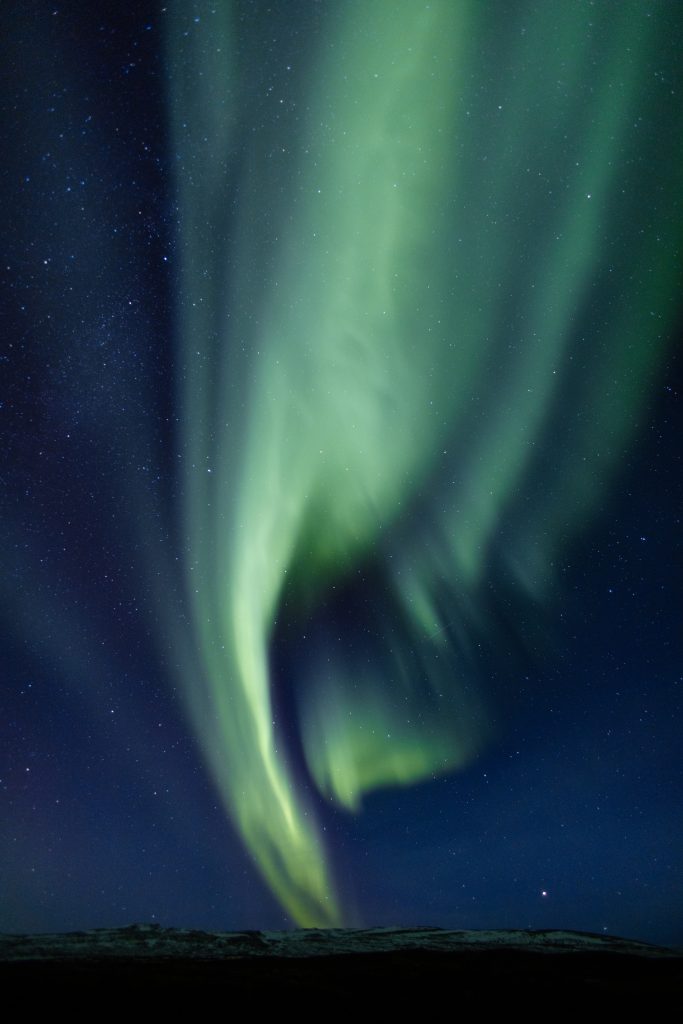 Best Things to Do in Iceland in November
November in Iceland is a wonderful time to experience the start of winter in the arctic. Whether you're desperate to see the northern lights, an avid ice climber, or just simply love wintery weather, there's a little something for everyone.
1. See the Northern Lights
Seeing the northern lights in Iceland in November is high on most visitors' bucket lists. How many people can say that they watched the aurora borealis glitter above their heads one snowy evening in the arctic? Seeing the northern lights really depends on solar activity and general cloud cover. Check this official aurora borealis tracker daily for the best chance at catching a glimpse.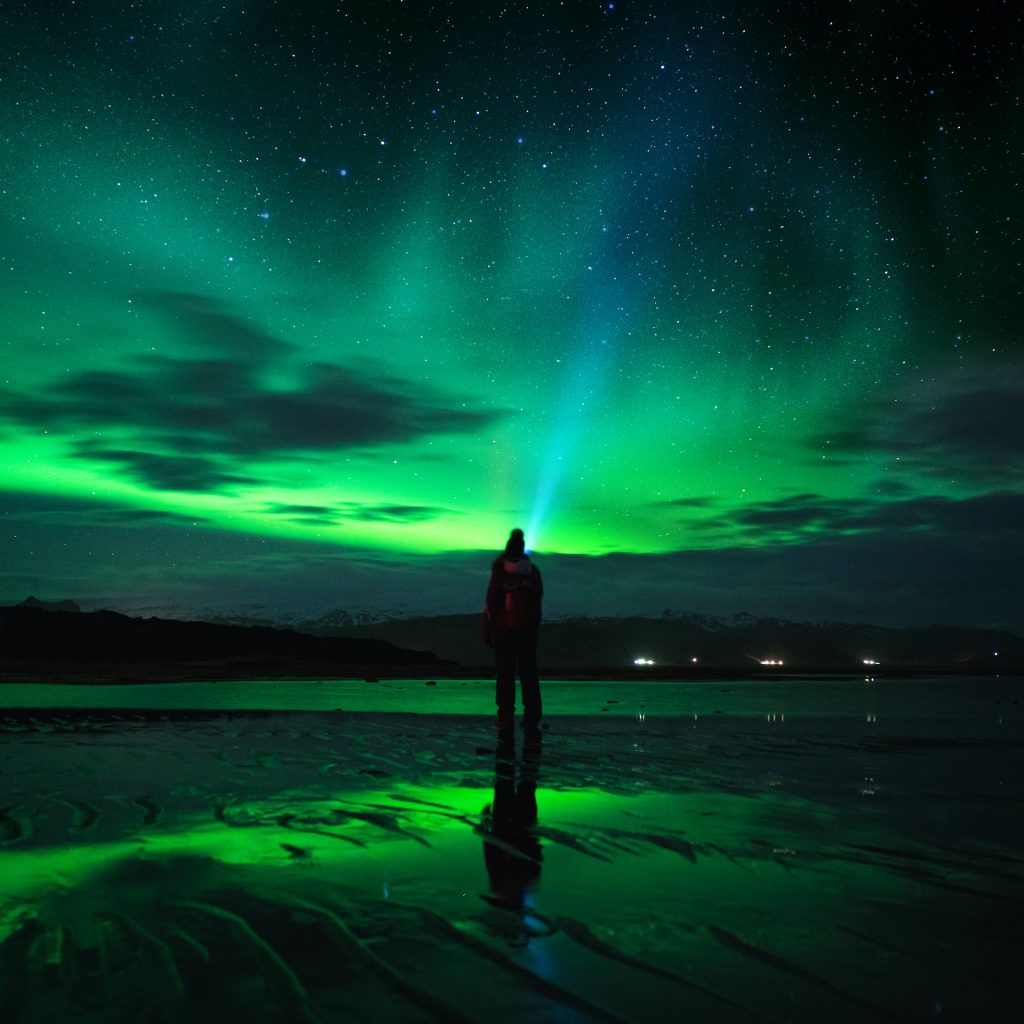 2. Experience an Ice Cave
As if standing beneath a frozen ocean, Iceland's ice caves are a once-in-a-lifetime experience. Only open in winter, seeing an ice cave is one of the most spectacular activities on offer during the colder months. The melting of the glaciers in summer causes glacial rivers to carve out caves and tunnels through the ice which in turn re-freeze come winter.
Most ice caves are located inside of a glacier. The most popular ice caves in Iceland are found within the famous Vatnajökull and Langjökull Glaciers.
Ice caves are a great addition to a winter trip because it doesn't matter what the weather is like outside! You'll stay (mostly) dry inside these frozen caverns. Tour operators are the only way to see these almost mythical caves.

3. Go Snowmobiling on Glacial Terrains
One of the most thrilling activities to undertake in November is snowmobiling across Iceland's vast glacial expanses. As winter blankets the land, these icy terrains transform into a haven for adventure seekers. Whether you're a seasoned rider or a first-timer, joining a snowmobiling tour is essential, not only for safety but also to gain access to the best spots on the glaciers.
Tour operators provide all the necessary gear and equipment, ensuring you have a safe and unforgettable journey. It's not merely about the ride; it's an immersive experience, surrounded by the breathtaking beauty of snow-covered mountains and valleys. Remember, independent snowmobiling is not recommended; always opt for a guided tour to ensure a seamless and safe adventure.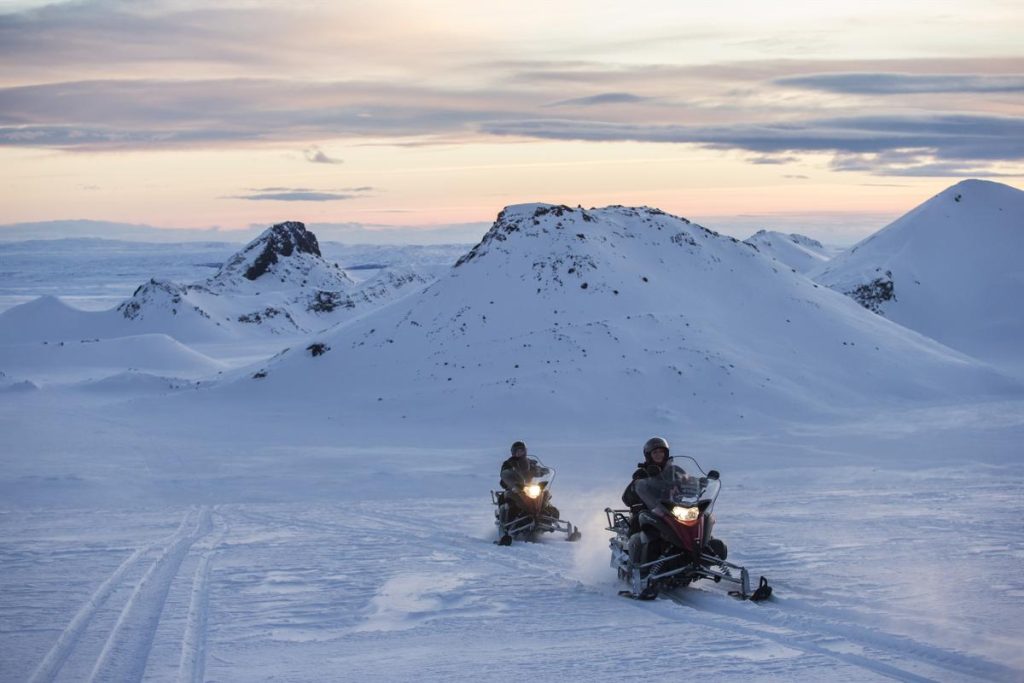 4. Road Tripping the Route 1 – Ring Road
Whether you're planning to complete just a portion of the Ring Road or you want to see the entire thing, it's still possible to circumnavigate Route 1 in November. The entirety of Route 1 can actually be driven (no stops) in 17 hours but you'll want to savor your time along Iceland's most beautiful drive. Most visitors plan for around one week to make sure they get to see everything.Road conditions can deteriorate at any time in the winter months so keep this in mind if you decide to try and drive the entire length of Route 1. You can also opt for doing just a portion of Route 1 like the strikingly beautiful Snæfellsnes Peninsula or a road trip through the south.
You'll want to consider renting a 4×4 vehicle and it will probably be recommended that you also bring along snow chains for the tires as well.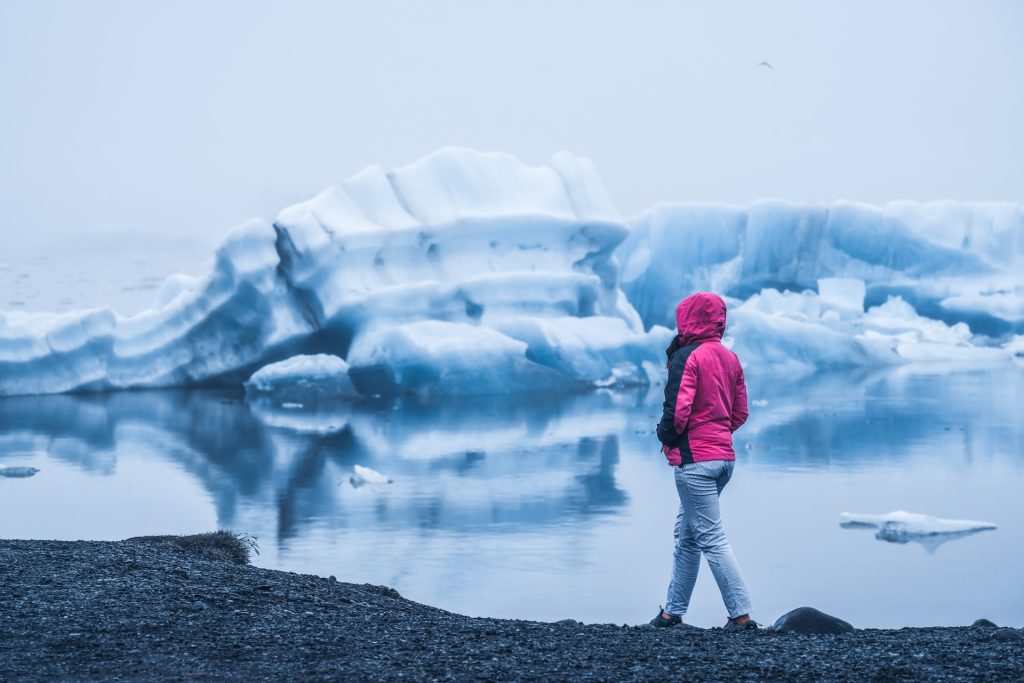 Iceland in November Quick Travel guide
Whether you're road tripping Route 1 or on a mission to visit the black sand beaches, planning a trip to Iceland in November is a great time to experience the Land of Fire and Ice. Make sure to reserve your rental car with Firefly Iceland as soon as possible for the best rates and reliable vehicles to make your trip one for the books.