At the start of the year it is common to be planning your new year's resolutions. You could easily do this whilst hiking in Iceland's mountains but why not amp it up a gear and figure it out in pure relaxation? The Blue Lagoon is one of Iceland's most famous features and often the first thing you will see advertised when looking for activities to enjoy in this wonderful country.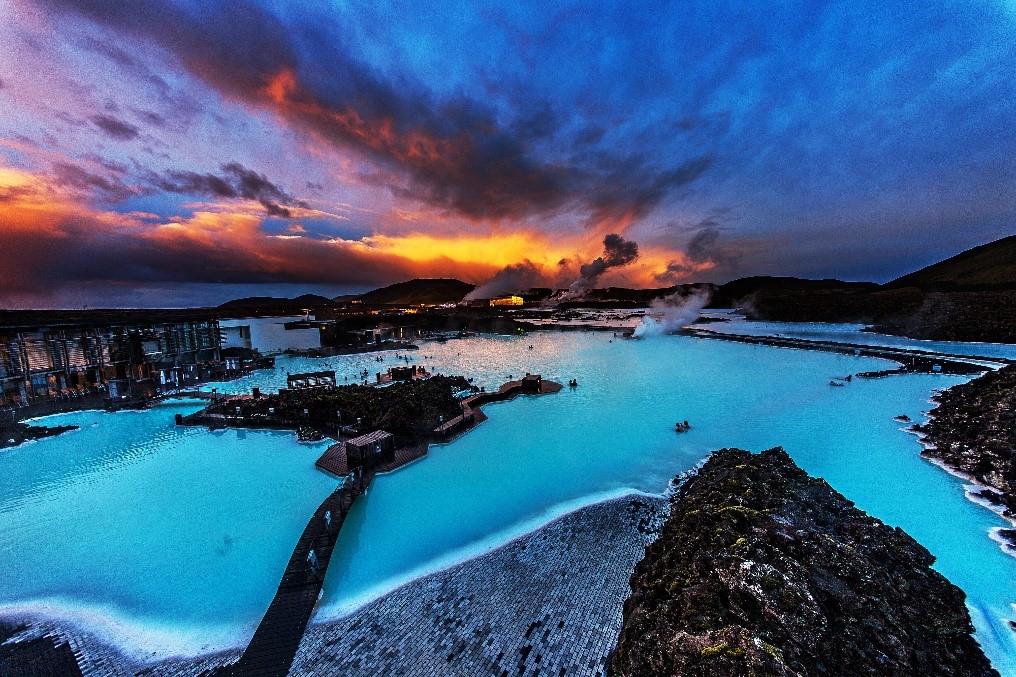 The Blue Lagoon is a geothermal spa found in lava fields near Grindavík, just a short 20-kilometre drive away from Keflavík Airport and open all year round. What is so mesmerising about the lagoon is the milky blue waters that contrast against the black lava rock that surrounds it.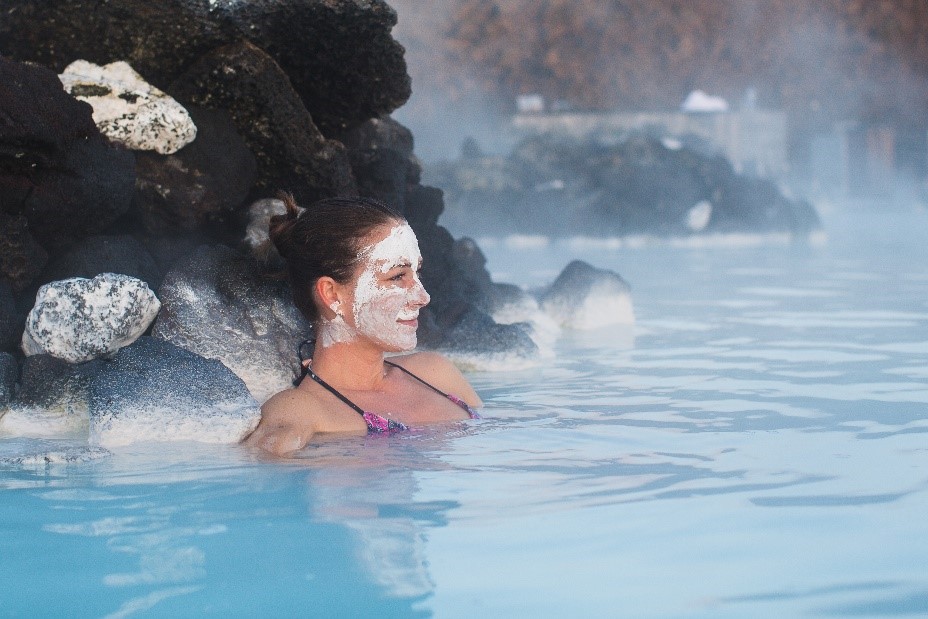 The large pool is beautifully warm, the steam coming from the water creates a misty wonderland for you to sit back at the edge and relax, there are also silica mud pots located around the pool which can be used as a mud mask to rejuvenate your skin and simply rub off once the mud has totally dried. There is even a bar where you can get drinks of your choice without even getting out of the water. The only recommendation to make would be to use plenty of the complimentary hair conditioner both before and after bathing – the lagoon water is good for your skin and rich with minerals but does sometimes leave hair feeling a bit dry or thicker afterwards.
The Blue Lagoon has more to offer than just the waters: the facility also has a luxury hotel and restaurant which show you the beautiful views this area has to offer as well as a beauty treatment spa offering massage and more. The Blue Lagoon sells various beauty products, so you can take a piece of this special spa resort home with you.
The Blue Lagoon is an important stop on any journey through Iceland and is one that you could easily use as your first and/or last stop on your holiday here, given how close it is to Keflavik Airport.