Iceland's well known for its geothermal baths and hot springs. You'll probably be familiar with its luxurious spas – such as the Blue Lagoon, Sky Lagoon, GeoSea and Mývatn Nature Baths. But these don't come cheap, and in any case, sometimes if you're keen to go for a dip, you'll be in the mood for a more basic, back-to-nature experience. There'll also be times when you're there for the spectacle, in which case one of the hot springs that are just too hot to be safe for bathing will be just the ticket. Here are our nine picks for free hot springs in Iceland – and where to see them.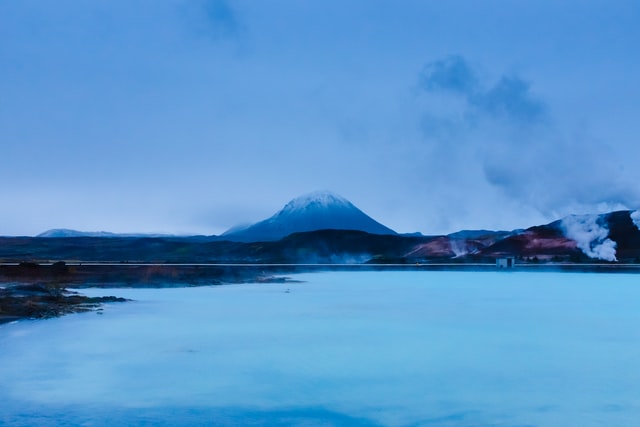 1. Reykjadalur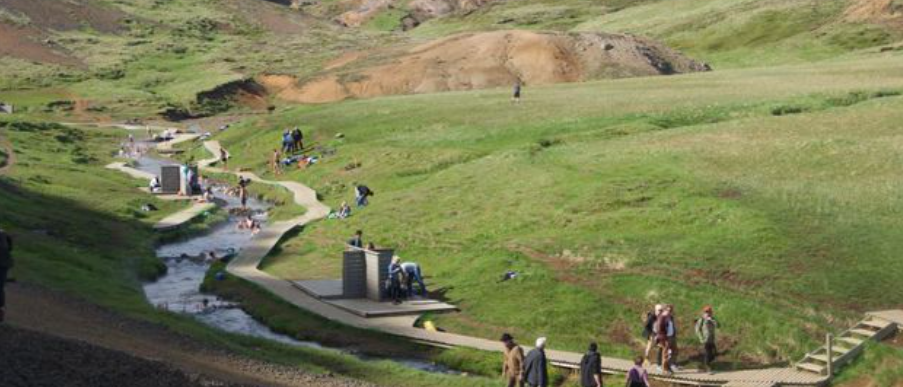 Iceland's famous hot spring river is a great budget option if you want to luxuriate in warm water without it costing you a lot of money. Its name translates as "Steam Valley" and that's exactly what you'll get as you hike from the car park to the part of the river that's safe enough to bathe in – look for the wooden boardwalks and you'll know you've arrived.
2. Hellulaug
One of the highlights of the Westfjords is Hellulaug. This hot pool doesn't have the array of facilities that more developed thermal baths do, but if you're prepared to ditch changing rooms and showers in exchange for a quintessentially Icelandic experience, then make sure you pull off the road and call in here.
3. Landmannalaugar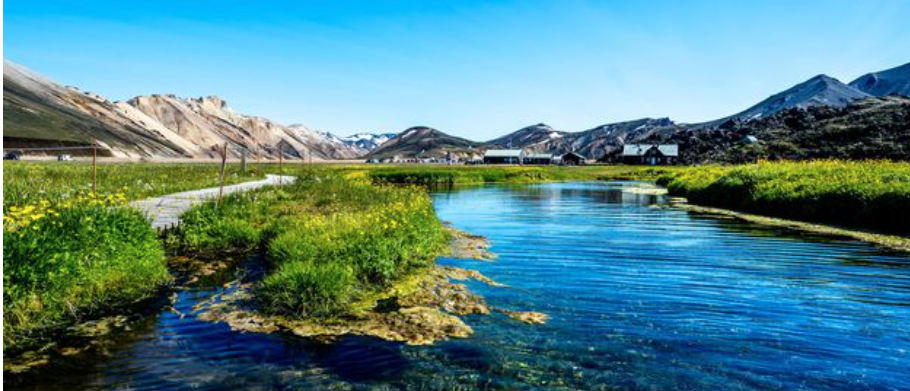 In a spectacularly colourful highland setting, the thermal pools up at Landmannalaugar are one of the great summer highlights of a 4×4 trip to Iceland. Mostly, they're frequented by hikers who have aching muscles after walking through the surrounding hills, but you'll also find you're sharing them with day-trippers.
4. Laugavallalaug
Iceland's known for its hot springs and beautiful waterfalls, but what if you could combine the two? Wouldn't that be the ultimate excursion? Drive yourself – you'll need a 4×4 to get close by – or join a tour from Egilsstaðir in the east of Iceland if you're keen to find out. Nearby, admire the breathtaking Viti in Askja, with its sulphurous milky blue water.
5. Geysir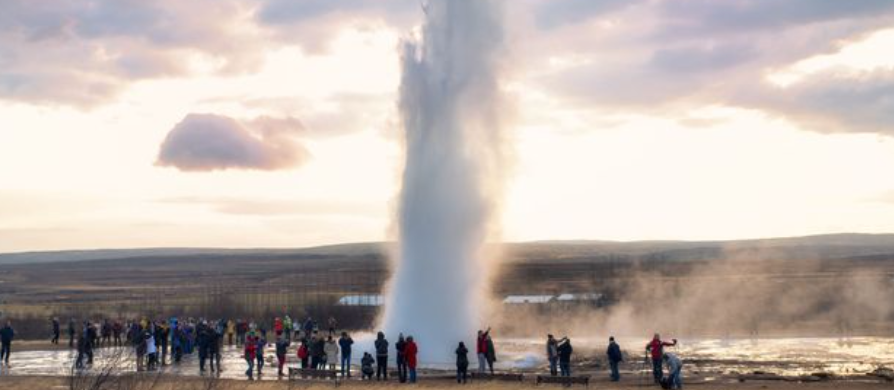 Strokkur, the jaw-dropper of the Golden Circle, erupts every few minutes in the heart of the Geysir geothermal field. Close by the landscape is littered with small pools of boiling water. Abide by the warning signs that clearly mark them as hot unless you want to risk getting scalded.
6. Grjótagjá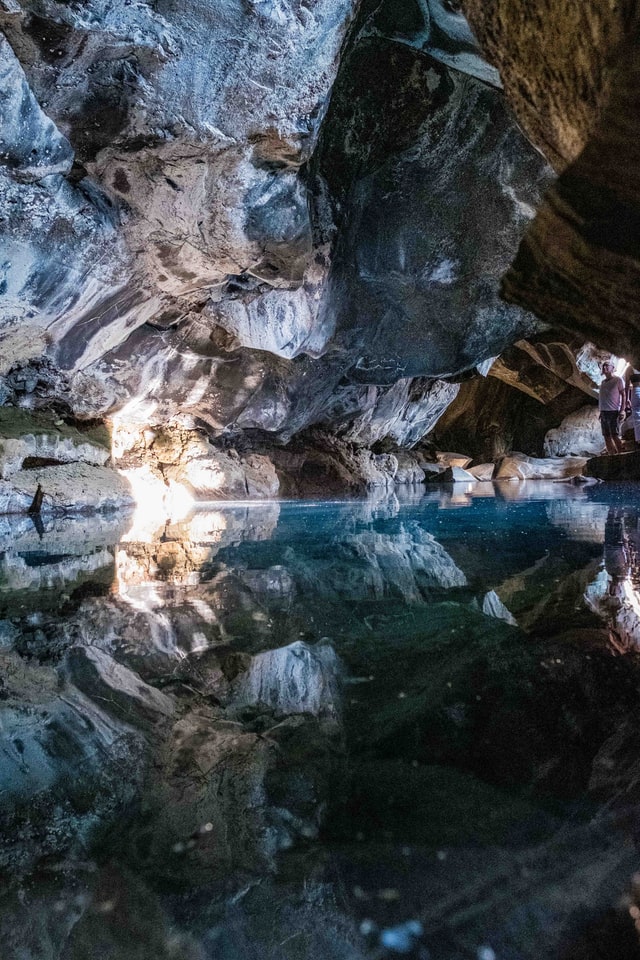 Grjótagjá is another hot pool that comes with a warning. Its temperature is too high to make this safe for bathers and so taking a dip is forbidden. Nevertheless, it's a stunning place to visit, especially if you are a Game of Thrones fan – it is famously featured in the hit TV series.
7. Snorralaug
Over in West Iceland you'll find a hot spring that's as important for its history as it is its natural beauty. This tiny pool isn't open to bathers, partly because of its size and also because the water temperature can vary a lot. But it's the place where in the Middle Ages politician and historian Snorri Sturluson lived, so come and take a look.
8. Bláhver
Another hot spring that's for admiring only is gorgeous Bláhver. This dazzling pool has a vivid blue colour that makes it incredibly photogenic, but it also features extremely hot water and fragile sides, making bathing off-limits. If you're in the area – it's near Lake Mývatn – then leave your swimming gear in the car but definitely make the detour to take a look. There's a safer pool nearby if you're keen to take a dip.
Rent your cheap car in Iceland with Firefly car rental, and start exploring Iceland the way you like!