There are more sheep than humans in Iceland. Although counts vary, there are between 500,000 and 800,000 sheep in the country at any given time, depending on both the season and year. Even at their lowest numbers, Icelandic sheep outnumber humans almost 2 to 1! Like the Icelandic horse, this unique Icelandic breed is cherished throughout the country for being hearty – just like many Icelanders. Not only are they culturally important, but they feature in both their delicious traditional cuisine and beautiful wool products.
This is everything you need to know about Icelandic sheep, including where to see them!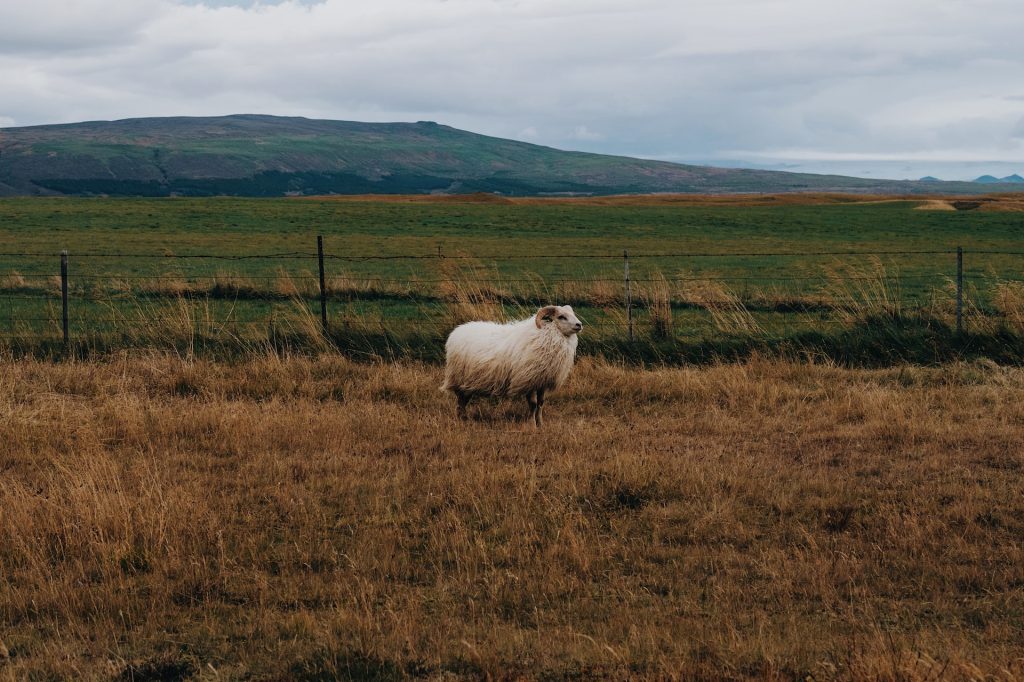 What does the Icelandic sheep look like?
Icelandic sheep have been genetically isolated for thousands of years. Brought over with the Vikings sometime between the 9th and 10th centuries, these fluffy kindur (the Icelandic word for sheep) range in color from white to black and brown or gray. They are a medium-sized breed of sheep and generally have thick coats that are slightly longer than other breeds. This fleece is dual-coated with both inner and outer fibers that help provide added protection against the harsh Icelandic weather.
Both ewes and rams, female and male, sheep can have horns. They can also be polled, another term for having no horns at all! Icelandic sheep are the only breed allowed in Iceland and are considered to be a mountain breed of sheep and genetically better suited to the country's harsh climate. They are one of the most pure breeds of sheep in the world due to their isolation.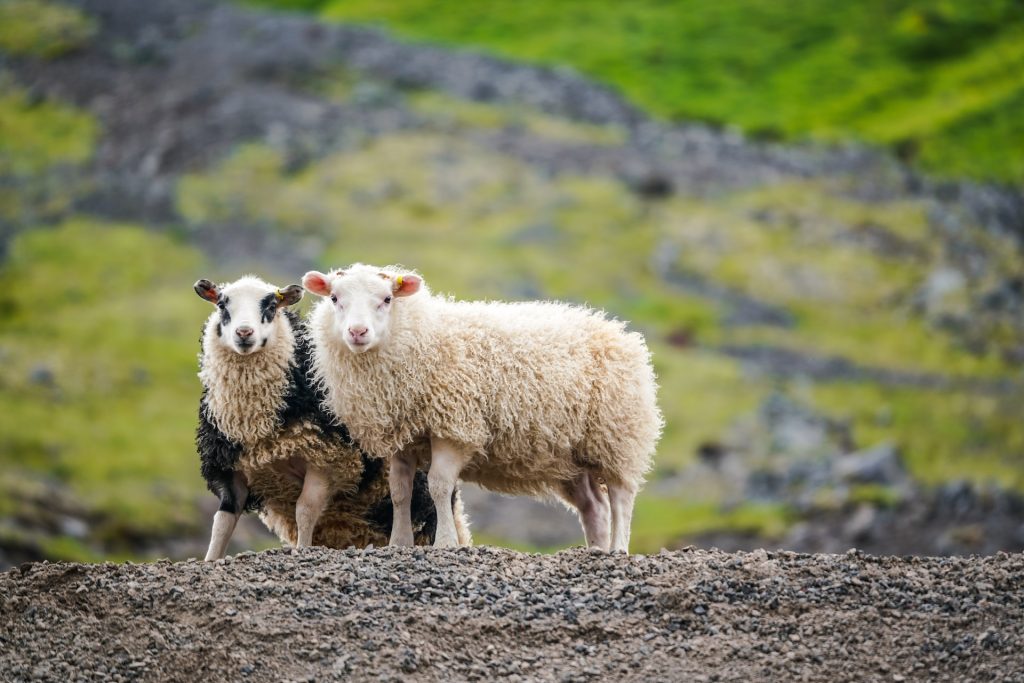 What are Icelandic sheep famous for?
Icelandic sheep are one of Iceland's most famous livestock animals – yes, there are a few! These are just some of the products that make Icelandic sheep so revered.
Woolen products– the source of the Icelandic traditional sweaters– lopapeysas
Icelandic wool is used to make all kinds of goods in Iceland, but none are more famous than the lopapeysa. Lopapeysas are distinctive sweaters that are unique to Iceland. Their beautiful design was created during the 20th century, but the tradition of creating sweaters from Icelandic wool is centuries old.
What makes these sweaters truly special, aside from their stunning patterns, is the quality of the wool which both repels precipitation and keeps you toasty warm. You'll see both shops selling the sweaters and Icelanders toting them around town in droves.
Socks, hats, and mittens are other popular Icelandic wool souvenirs that you can find throughout Iceland.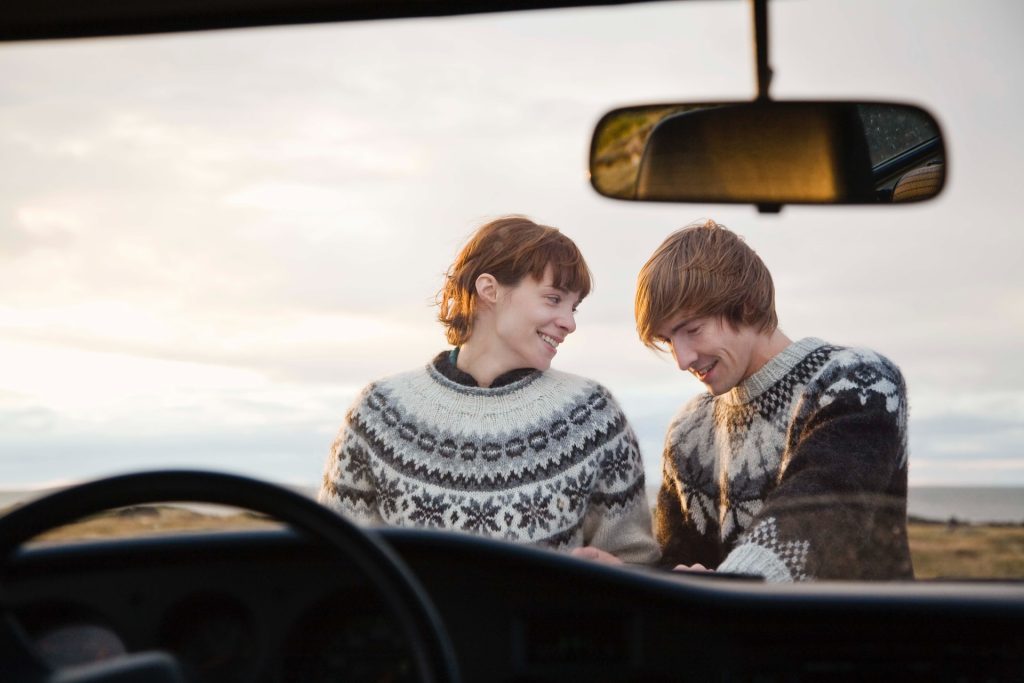 Meat Product: Traditional Icelandic dishes
Most Icelandic sheep are raised specifically for their meat and in fact, one of Iceland's most famous dishes is boiled sheep's head! Known as svið, this is one delicacy that is truly unique to Iceland and is typically served with mashed potatoes. Because Icelandic sheep are free-range and mostly grass-fed, their meat is revered throughout the country and the world. If the whole head isn't quite your speed, Icelandic lamb soup, known as kjötsúpa, is heavenly on a cold day.
Milk product: used to have it as commercial use, not anymore
At one point in time, most Icelandic sheep were used for milking. After the turn of the century, many farmers switched to cows in favor of sheep. Popular products like the famous Icelandic skyr, butter, and cheese were all sheep's milk products that could be found in Iceland.
While this isn't the case anymore, some small farmers still milk their sheep and produce small batches of fresh sheep's milk. One of these farms that you can still visit today is the Sauðagull in Eastern Iceland.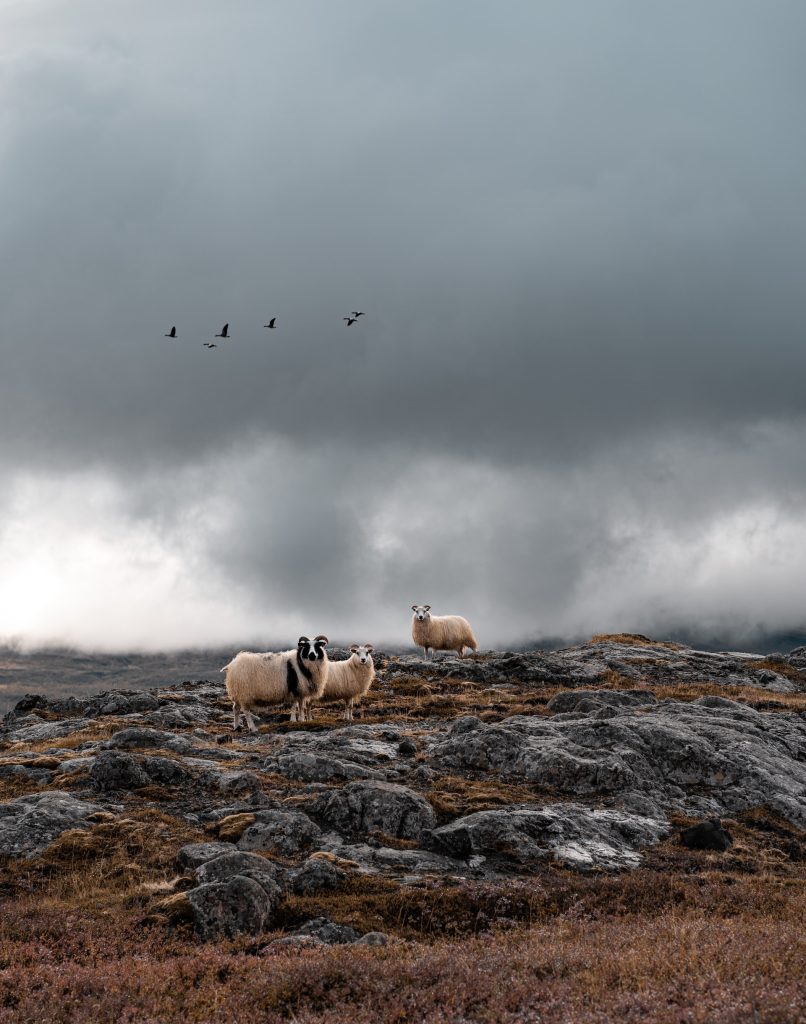 What is the best time to see sheep in Iceland? Where can you see them?
The best time to see sheep in Iceland is in the summer. Icelandic sheep are generally free-range and spend their summers grazing throughout the countryside. Because they're so busy bulking up for the harsh winters, it's much easier to see flocks of Icelandic sheep in the warmer months. If you are visiting Iceland in the winter, most sheep are either kept inside the barn or close to it.
Another ideal time of year to visit Iceland if you're specifically coming for the sheep is during Réttir. This holiday is the huge roundup of the sheep in September, bringing them in from their summer grazing session. Réttir has been a tradition in Iceland for well over 100 years and begins with a round-up on horseback and ATVs to gather the sheep together.
After the sheep are safely collected, the Réttarball kicks into full swing. This is essentially the party to celebrate not only the safe return of both the people and sheep but also the end of summer. Icelandic parties are notoriously rowdy and fun. This is something you definitely can't miss if you visit Iceland in September!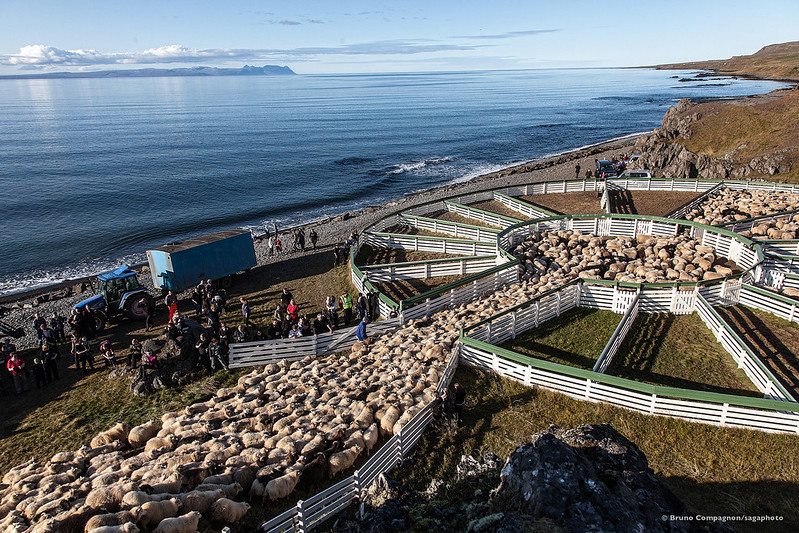 photo via Flickr user/ compagnonbruno
Safe Travel Tips for Seeing Icelandic Sheep
Seeing Icelandic sheep in the countryside is an exciting encounter and something you can certainly look forward to if you plan on road tripping around the country! There are a few things to keep in mind if you do see these cute cotton balls while touring the Land of Fire and Ice.
● If you are driving, watch carefully and closely for sheep that may be laying next to the road or who might dart across your path. Believe it or not, this is a common occurrence in Iceland and something you'll probably come across frequently on a long road trip, especially in more rural areas.
● Don't get too close. Approaching Icelandic sheep can cause stress and unintentional harm to the individual sheep or flock. Keep a good distance at all times if you do come across a herd of Iceland's agricultural icons.
●     Avoid petting them. But they look so soft and cuddly! While it might be tempting, it's important to avoid petting or touching Icelandic sheep. They aren't pets or a part of a petting zoo and aren't used to being touched by strangers. This is an especially important rule if you're traveling with children in Iceland.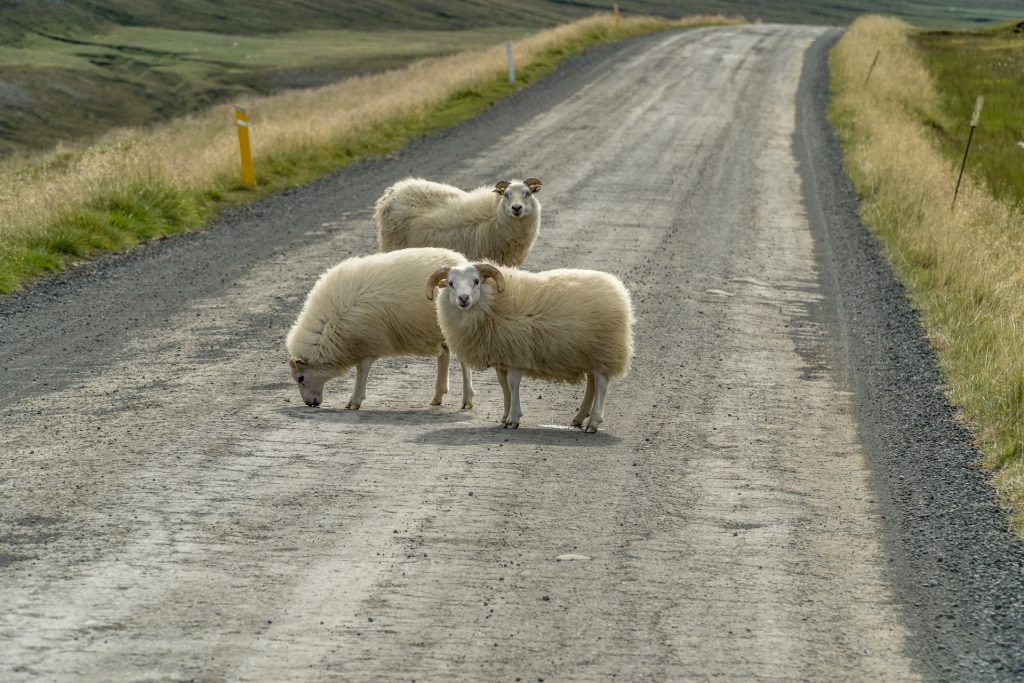 Conclusion
Coming across a herd of Icelandic sheep is bound to happen if you take a road trip around the country. In fact, renting a car is the best way to see Icelandic sheep in their natural habitats, among Iceland's beautiful landscapes! Go through the Firefly Iceland Rental Cars website for the best deals on your Icelandic sheep adventures.