Iceland is home to many natural phenomena that have become popular tourist attractions, hot pots, volcanos and rare wildlife but have you ever seen boiling water violently bursting out of holes in the ground? Iceland can tick that off your bucket list for you, hosting around 30 geysers of all shapes and sizes.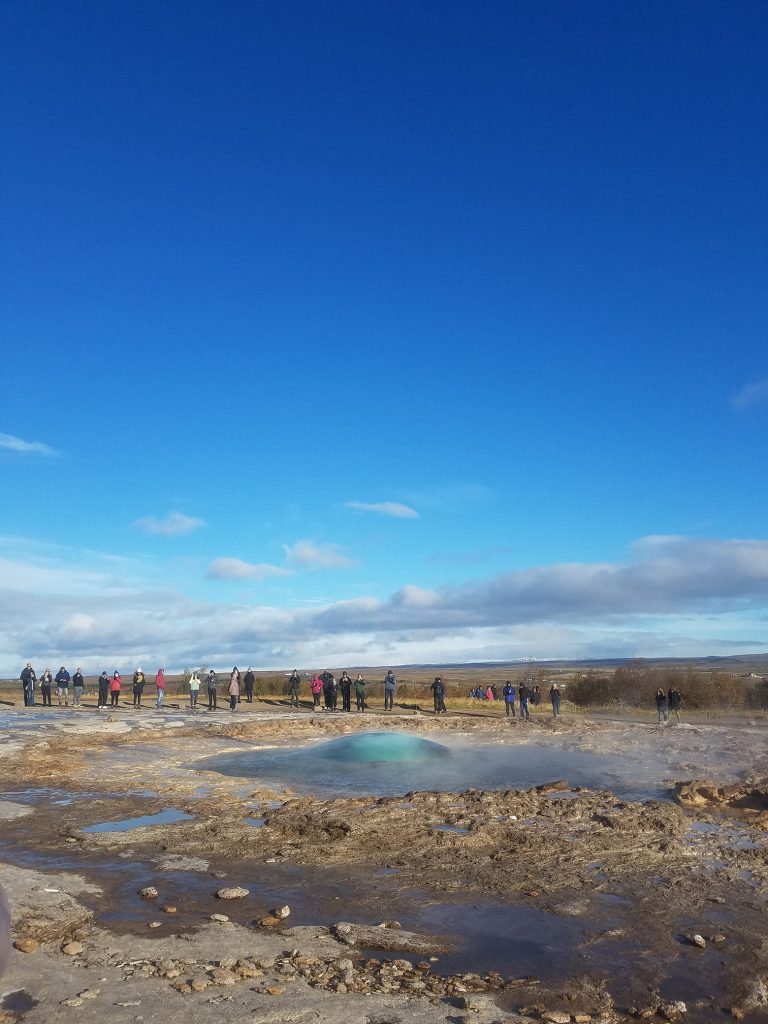 Strokkur beginning eruption
Strokkur is one of the main attractions on the Golden Circle located in Haukadalur valley. This geyser is the most active in Iceland erupting every 5 to 10 minutes and has been recorded to reach up to 40 metres high but usually erupts at 15-20 metres.
The Great Geysir/Geysir where we get the word ´geyser´ from, so why not visit the original? This geyser is currently dormant, last erupting naturally in 2016, as a result of human interference with a special type of soap that prompted the geyser to erupt for special occasions. The soap has affected the natural balance of the geyser needed for eruptions to occur. Geysir is also located in Haukadalur valley and erupts 60-80 metres high – half the height of the eruptions of the biggest in the world – so if you are ever lucky enough to see this rare event it would be one to behold.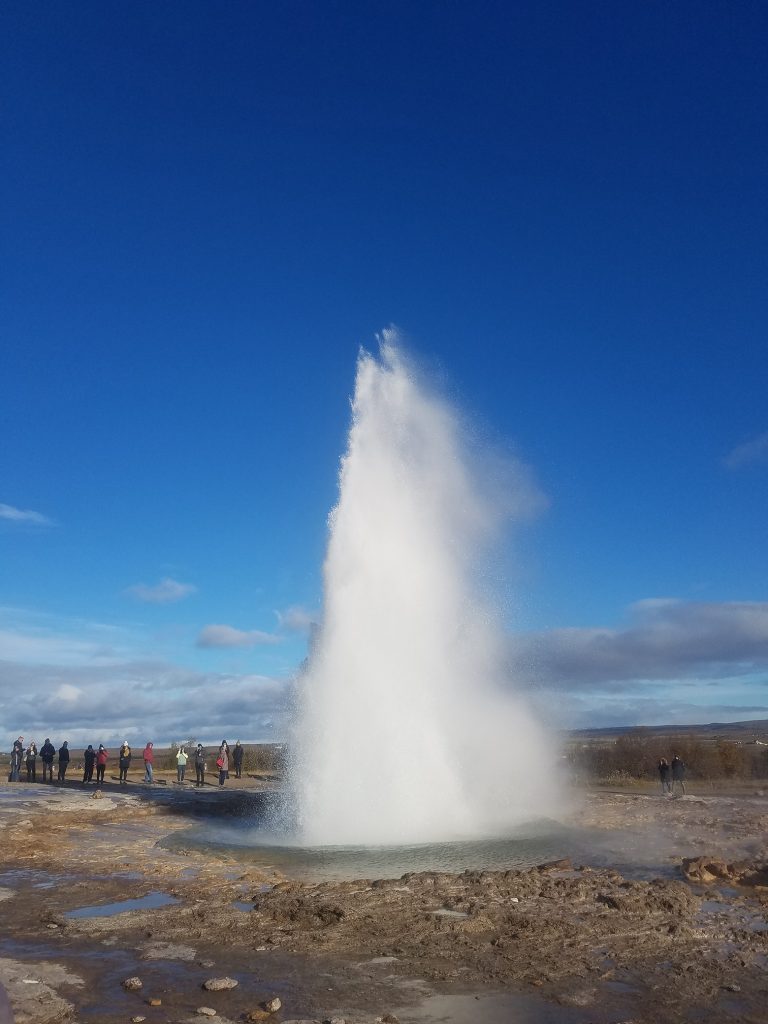 Strokkur erupting
If you are going to be hunting for geysers then Haukadalur valley is the place to go! The water in the area is so warm that you can stay close by in local spas and hotels.  An alternative place to visit has a spa that hosts a small geyser called Gamla Laugin, hidden away at The Secret Lagoon in Fluðir. This geyser erupts every few minutes which is a spectacle whilst basking in the same water and enjoying the magical views that the steam helps to create. So what are you waiting for? Go and find the geysers!