Leading straight into the heart of Iceland's rugged terrain, F Roads are a window into the beauty and pristine wilderness of this magical country. Stunning landscapes, ancient glaciers, and secret hot springs are just a few of the incredible, off-the-beaten path sites you can potentially uncover on Iceland's F Roads – but these rugged highways aren't for the faint of heart. Iceland's F Roads can be treacherous at the best of times and are incredibly dangerous at their worst.
Let's dive into why Iceland's F Roads are so incredible and what you'll need to keep in mind when planning an adventure into the highlands.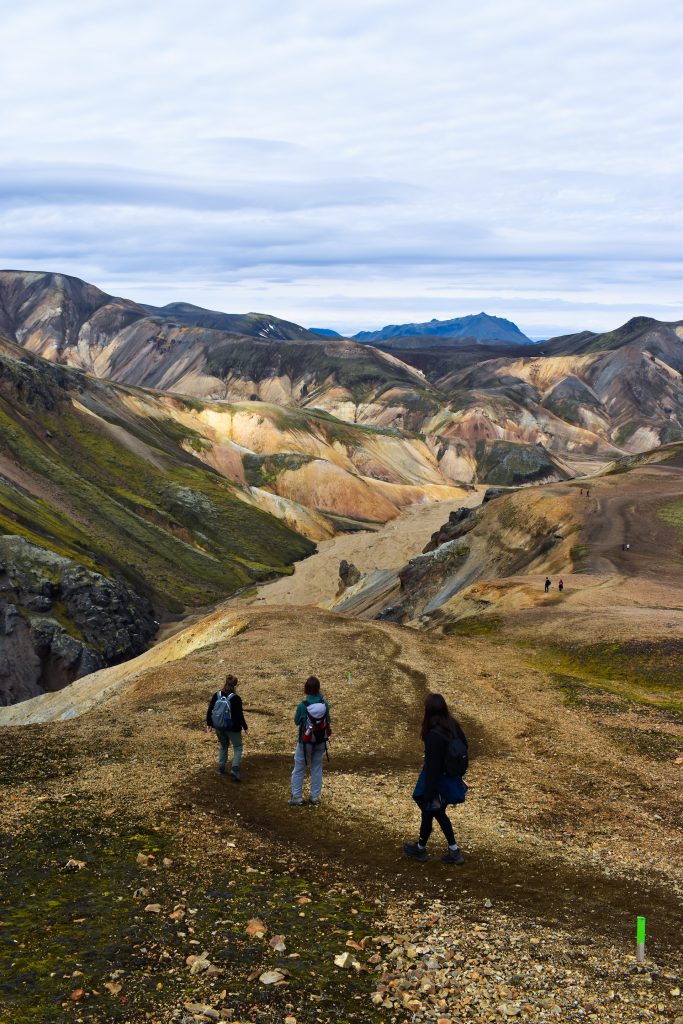 What Are F Roads in Iceland: A Definition Unearthed
Often referred to as mountain roads or highland roads, Iceland's F Roads are essentially unpaved, gravel roads leading into the country's interior. The word fjalla means mountain in Icelandic, hence the name "F Roads". If you see a road labeled with an F, for instance F208, this indicates an F Road. Because this road system is only open for a few months of the year, they are not frequently maintained which only adds to their propensity to be rough and tumble.
Iceland's F Roads become impassable come winter due to severe weather and are difficult to traverse even in the height of summer. You may be asking yourself, "Why would I want to try and drive down these seemingly impenetrable roads?" and you wouldn't be the only one to ponder this question! But F Roads reveal a side of Iceland that you simply can't see from the main highways.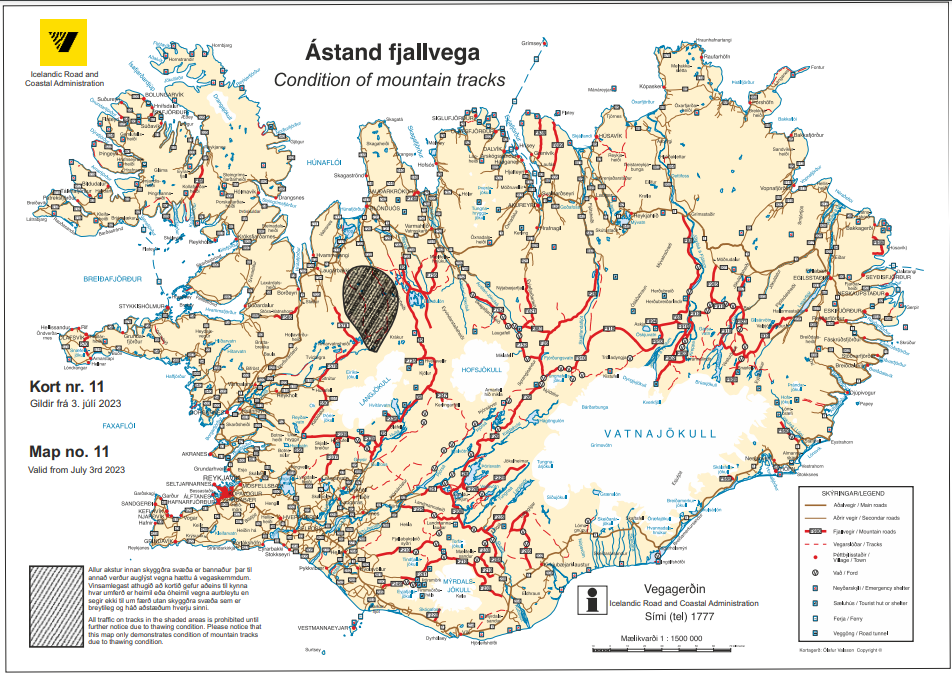 The Practicalities of F Roads: Navigating the Icelandic Terrain
Iceland's F Roads don't have specific open time or close dates as it is completely dependent on weather. The F Roads can close as early as September and open as late as July based on snow levels and ice conditions.
The historical open times and close times of the F-roads in Iceland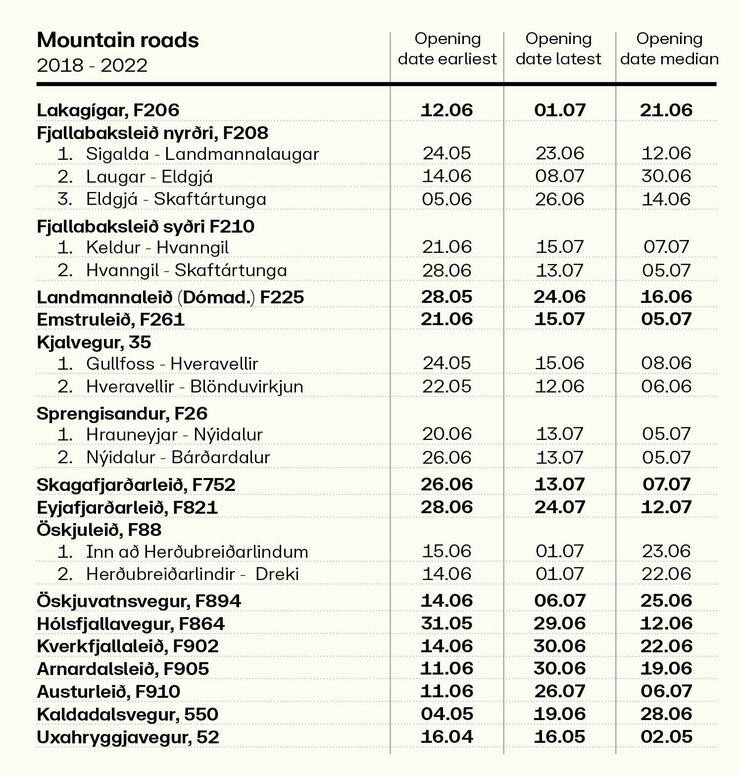 Keep in mind that the F Roads in Iceland are almost never open in October and typically open in June. Even during summer, F Roads might shut down out of the blue because of high waters or just some wild Icelandic weather acting up.Always be sure to check Iceland's official website (road.is) for updates on road closures and conditions.
When it comes to driving Iceland's F Roads, slow and steady wins the race. Enjoy the views and take it easy – there's no prize for getting to your destination faster. Be warned that it is illegal to drive off road in Iceland and the authorities will give you hefty fines, or even jail time, if you're caught. It's also a good idea to travel in groups, preferably with at least two vehicles split between your group in case one car should become stuck.
Be prepared for all kinds of weather on your adventure – it can snow in Iceland even in the summer! This is the arctic after all. Bring enough food and water in case you become stranded and always make sure you have a full tank of gas before beginning your journey.
While this might seem extreme, anything is possible on these remote, backcountry roads and help can be hours or days away depending on the weather. Be sure to save Iceland's emergency number, 112, in your phone just in case.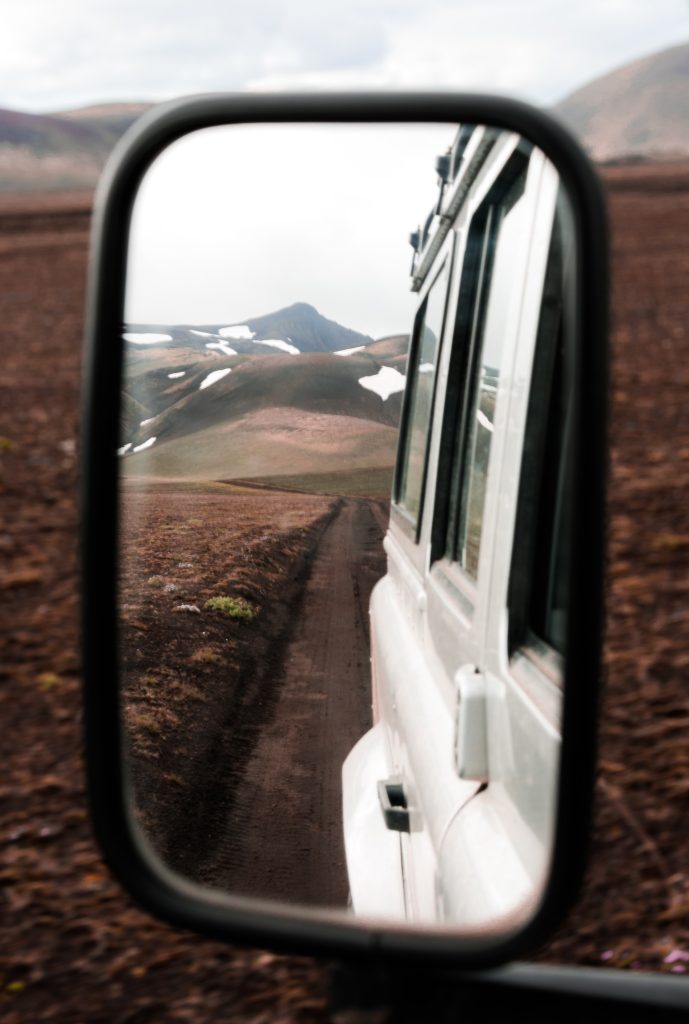 Crossing Rivers on F Roads in Iceland
Iceland's F Roads are known for their rugged beauty, but they also come with challenges like crossing rivers. The act of crossing rivers in Iceland isn't just a simple drive over a bridge. Many F Roads require drivers to ford rivers, which can be a thrilling experience, but also dangerous if you're unprepared.
If you're on popular routes like F88 Öskjuleið or F910 Austurleið, you'll encounter some significant river crossings. Always watch for the water's depth, speed, and the road's base before attempting a cross. Remember, it's always safer to turn back rather than risk getting caught in the water.
Respecting Iceland's Lava Fields and mosses: No Driving Allowed
Iceland's lava fields are like a shoutout to its cool volcanic past. These big stretches, usually covered in moss and some funky plants, give us those epic Icelandic views. But hey, as awesome as they look, these places are super delicate, so we've got to tread lightly.
Driving on the lava fields, or any unmarked and raw terrain in Iceland, is considered off-road driving and is strictly prohibited by Icelandic law. The ground's pretty sensitive in these fields, and tire tracks? They can mess it up for ages, leaving marks that stick around way longer than you'd think. Besides being bad for Mother Nature, straying off the marked roads could land you with a fat fine and some real legal headaches.
When exploring the beauty of Iceland, always stick to marked roads and trails, especially when near the enchanting yet vulnerable lava fields. By doing so, you help preserve Iceland's natural beauty for generations to come.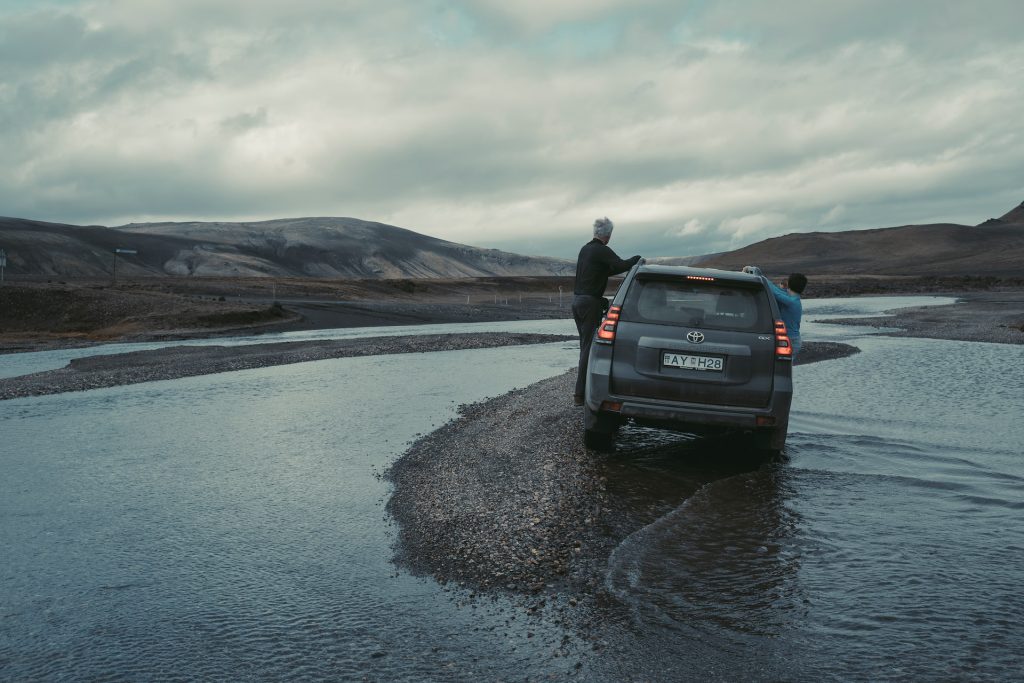 What car to rent for F-roads in Iceland? The Ideal Vehicle for F Roads
Because Iceland's F Roads are so rugged, you'll want to look for a 4×4 vehicle that also has plenty of clearance underneath. In fact it's illegal to drive on F Roads if you don't have a 4×4 vehicle and Iceland's authorities take this extremely seriously.
No insurance companies offer coverage for the underside of a vehicle in Iceland which means if you're driving off road or hit large boulders, you'll be paying out of pocket. Water damage isn't covered by insurance either so you'll want to be relatively comfortable fording large rivers and knowing when to turn back!
Carefully select your car insurance when renting a car in Iceland to make sure you're aware of the policies which will help make your trip into the highlands via F Roads more enjoyable.
Consult your car rental agency to see what they recommend if you're planning on driving the F Roads. This is your best bet for avoiding emergencies or accidents and to make sure you're staying safe in Iceland's backcountry. They'll also be able to give you advice on how to navigate these difficult roads and what to do if you do find yourself in a predicament.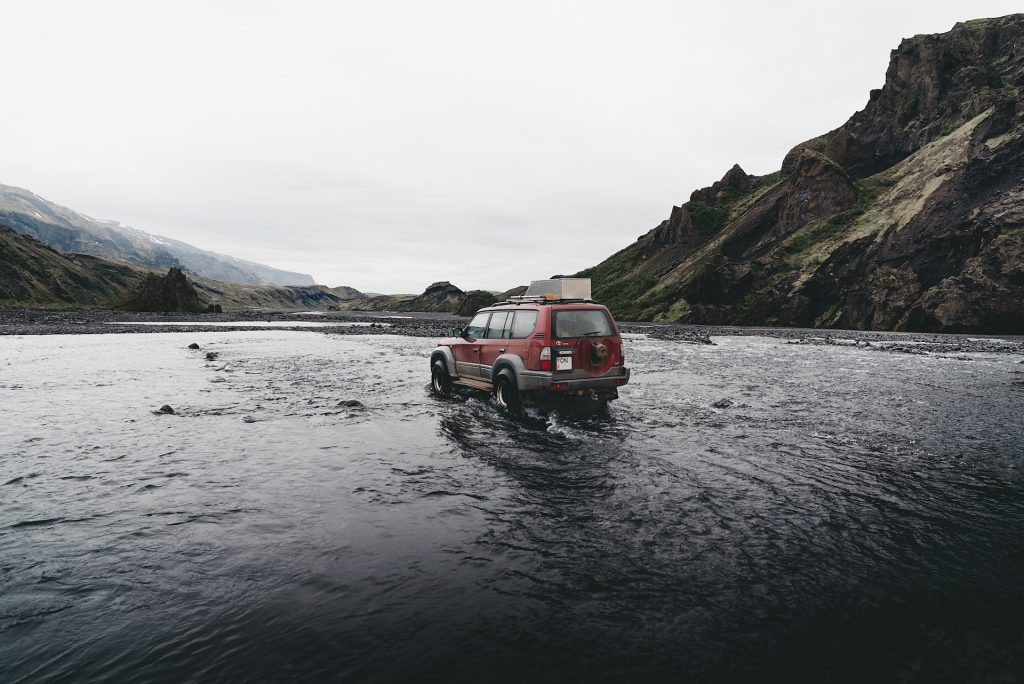 Fueling Up: Gas Stations and their Rarity
Gas stations? They're like unicorns in the far-off parts of Iceland where the F Roads are in the fjords area. If you're hitting up the Icelandic highlands on those F-roads, just know you won't be spotting any gas stations out there.
So, before embarking on your journey, especially if you're taking the lengthy routes of F88 Öskjuleið or F910 Austurleið, ensure your vehicle's tank is full. It's advisable to refuel whenever you come across a gas station, even if you've used only half a tank.
Weather Conditions: Preparing for Iceland's Climate
The weather conditions in Iceland are notoriously unpredictable, and they have a reputation for switching up on you real quick. Especially when you're up in the highland areas, things can get wild in no time. While the summer months might seem like the go-to time to explore the F Roads, don't be fooled.
One minute you could be enjoying the sun, and the next, you're caught in a bout of heavy rain, a sudden cold snap, or even a surprise snow flurry. This rollercoaster weather is especially true the deeper you go inland, moving away from the coastal vibes.
And a heads up for those planning to hit the F-roads in the highlands during summer: always, always stay updated with the weather forecast. It's not just about comfort; it's about safety. The highlands have their own set of rules when it comes to rapid weather changes, and it's essential to be ahead of the curve.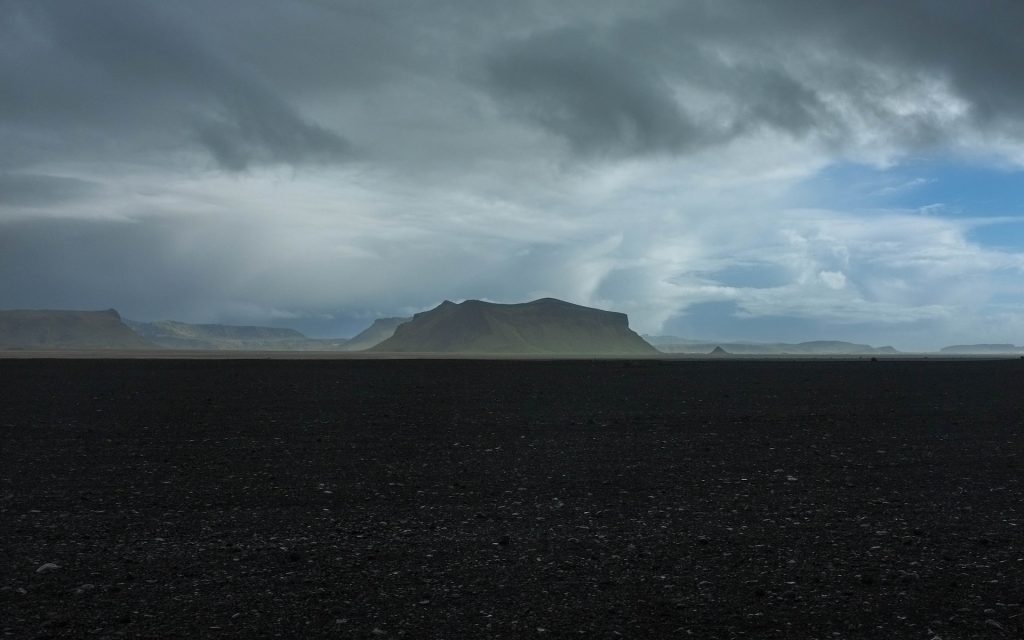 Preparation Tips: Warm Clothing and Other Essentials
You might think summer in Iceland is all sunshine and mild breezes, but it loves throwing curveballs, especially up in the highlands. Always be ready with warm clothing.
Think layers. Lots of them. Because when the temperatures dip – and they will – you'll want to pile on more. A solid waterproof and windproof jacket is a must-have, especially when the rain decides to crash your party or a gusty storm wants to join in.
Given how quick the weather likes to flip the script, having waterproof boots and a stash of extra socks is a game-changer. Those nighttime temps? Yeah, they can get cheeky and drop when you least expect it, so that warm gear isn't just for fashion; it's a necessity.
Essential Packing List for Iceland's F Roads Adventure:
Weather-Appropriate Clothing:
Waterproof and windproof jacket: Protects against rain and wind.
Thermal layers: For added warmth, especially during sudden temperature drops.
Breathable shirts: For layering and keeping comfortable during milder conditions.
Warm sweaters or fleece jackets: Useful when temperatures drop.
Waterproof trousers: In case of heavy rain or water crossings.
Warm pants: Especially for nighttime or colder regions.
Waterproof boots: Essential for wet conditions and river crossings.
Extra socks: Because wet feet are never fun.
Gloves, scarves, and beanies: Keep those extremities warm!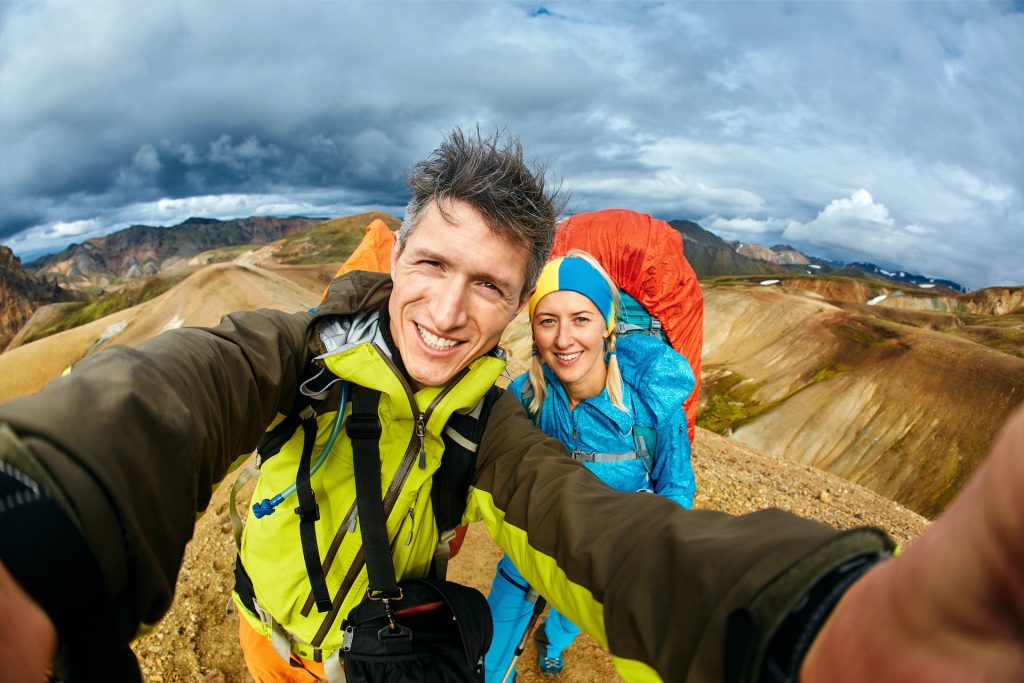 Gear and Accessories:
Backpack: For carrying essentials during short hikes.
Reusable water bottle: Stay hydrated!
Portable charger: Keep devices charged on-the-go.
Icelandic map: Always good to have a physical backup.
Compass or GPS: For navigation.
Headlamp or flashlight: For those late-night emergencies or early morning starts.
First aid kit: Always be prepared for minor injuries.
Pocket knife or multi-tool: Handy for various needs.
Travel Essentials:
Weather app or device: To keep updated with Iceland's unpredictable weather.
Emergency contacts: Local numbers and contacts back home.
Phrasebook or translation app: For basic Icelandic phrases.
Snacks: High-energy foods for sustenance during long drives or hikes.
Reusable shopping bag: Iceland encourages eco-friendly practices.
Travel insurance documents: Always good to have on hand.
Other Recommendations:
Sunglasses and sunblock: Even in cooler climates, UV protection is important.
Binoculars: For wildlife and distant scenery viewing.
Camera with extra batteries: To capture those breathtaking moments.
Notebook or journal: Document your adventure!
Heads up! This list is a pretty solid starting point, but remember to tweak it based on your own vibe and whatever crazy Icelandic adventures you've got planned. Stay safe and have a blast!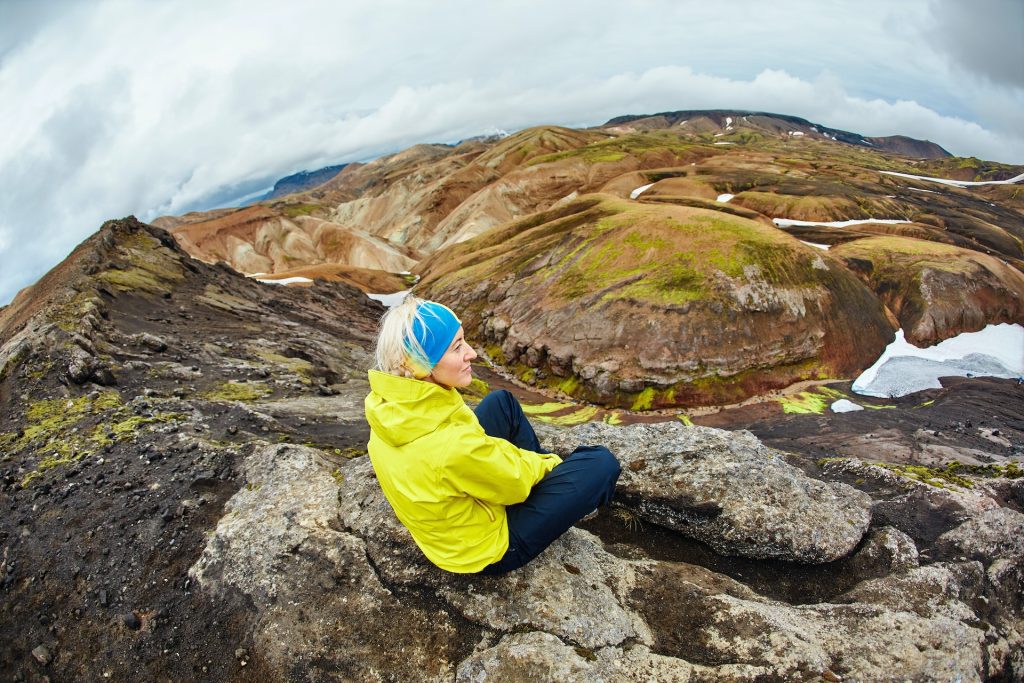 Are Iceland F Roads Worth the Visit?
Driving Iceland's F Roads is a bucket list experience, even for some Icelanders! Although these roads are only accessible during peak summer and some portions of the shoulder seasons, this only adds to their mysterious allure.
F Roads can be tricky to navigate, even in the best weather. If you're an inexperienced driver you may find driving them prohibitive. You'll need to be comfortable fording deep, fast-moving rivers and avoiding rocks or potholes in the unpaved roads.
There's a chance that the car could become damaged and insurance won't cover the cost. If this all sounds overwhelming keep in mind that you don't have to self-drive on Iceland's F Roads!
You can easily join a group tour through the backcountry. The Ring Road is another wonderful alternative and you'll still see incredible scenery and natural sites along this highway – some of the best in Iceland! If an adventure of this caliber sounds fun, uncomplicated, and exciting – this is perfectly suited for you!
Traveling Iceland's F Roads can be an everlasting memory for those who are well prepared. This is the only way to access some of Iceland's most breath-taking scenery and the legendary Landmannalaugar region, known for its strikingly colorful mountains.
Imagine beautiful blue hot springs, unaccessed for over half of the year or standing on top of one of the largest glaciers in Europe. These are just some of the incredible sites along Iceland's desolate F Roads, making it worth the trek if you feel you're up for the challenge.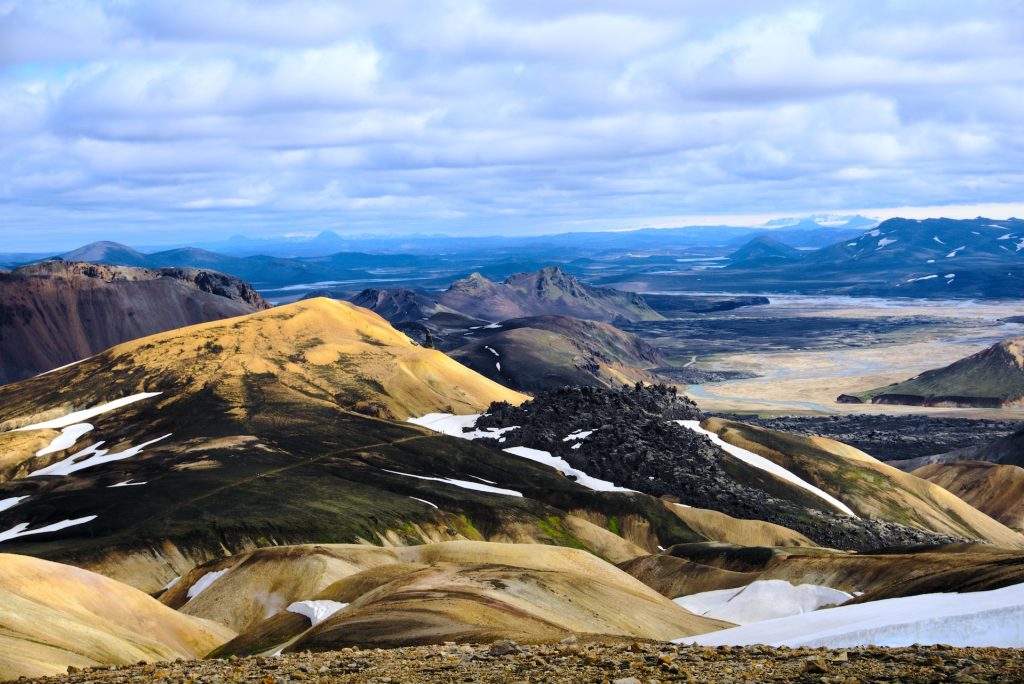 Conclusion
Overall, Iceland's F Roads reveal some of the most incredible scenery and hidden destinations in the entire country. From rainbow mountains to secret hot springs and unparalleled sweeping vistas where you'll feel like you're the last person on earth. With some careful preparation and planning, it's entirely possible to discover these backroads for yourself at the right time of year.
Book your rental car through Firefly Iceland Car Rentals, one of the least expensive options for 4×4 vehicle rentals, and get started planning your adventures into Iceland's highlands with the help of their experts!