It's no secret that a trip to Iceland can be expensive. But did you know that the cost of your trip largely depends on variables like what season you plan to travel in? The ever-fluctuating prices of accommodation, activities, and even daily meals can play a big role in the final tally of your expenses.
Budgeting for your trip, whether you plan to splash out or you're looking to travel on an extreme budget, can take some sleuthing. Moreover, currency conversion and unfamiliar pricing can sometimes be a challenge for travelers.
To make it easier for our readers, all the prices we discuss in this guide will be in USD. This way, you can get a clearer picture without getting bogged down with currency conversion rates. Read on to see how much it costs to travel in Iceland and how to properly budget for your trip to the Land of Fire and Ice.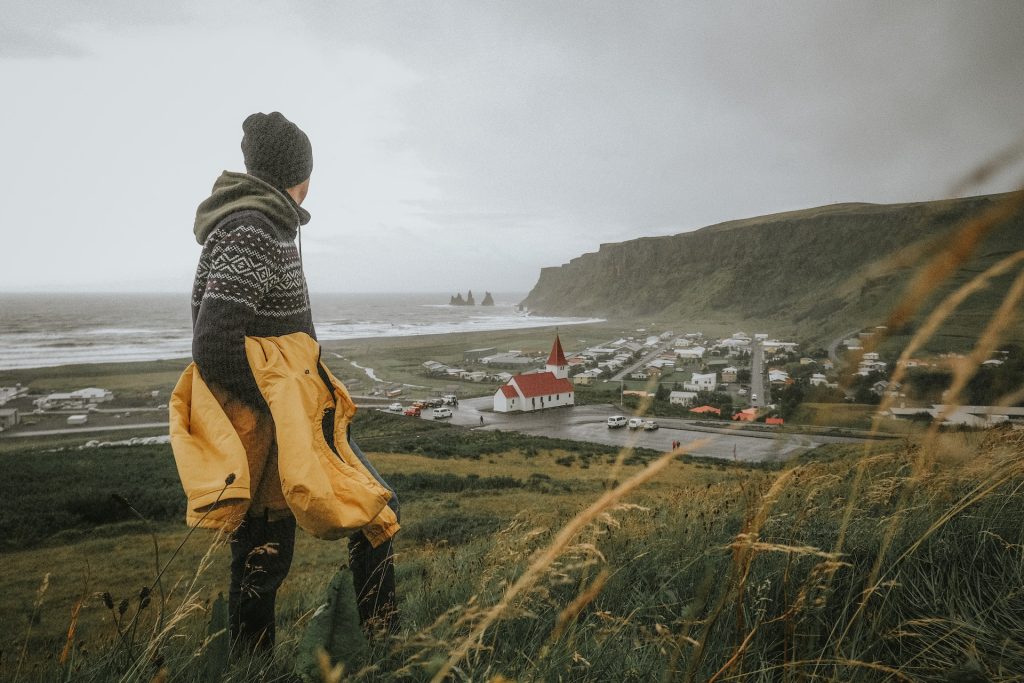 How to Calculate The Cost of Traveling in Iceland: Things That Can Affect Cost
When You Travel
What season you travel to Iceland can drastically affect the cost of your trip. Summer, from June to August, is the high season in Iceland. With the midnight sun gracing the horizon and landscapes in their full glory, visitors can expect virtually everything to cost double or even triple what it might cost in the winter months.
Winter, on the other hand, offers its own charm with the Northern Lights and snowy sceneries. If you're looking for a less expensive trip, plan for winter or shoulder month's like May and September. If good weather is more important than cost, summer is perfect. But remember, each season has its unique offerings, from winter's Northern Lights to summer's endless days.
How You Travel
Your mode of transportation and approach to exploring Iceland plays a pivotal role in your expenses. For instance, joining a tour will almost always be much more expensive than a DIY road trip along the Ring Road.
Moreover, organized tours provide the convenience of planned itineraries and knowledgeable guides. Doing it yourself, however, is almost always cheaper – and usually more fun! It offers the flexibility to discover hidden gems and explore at your own pace.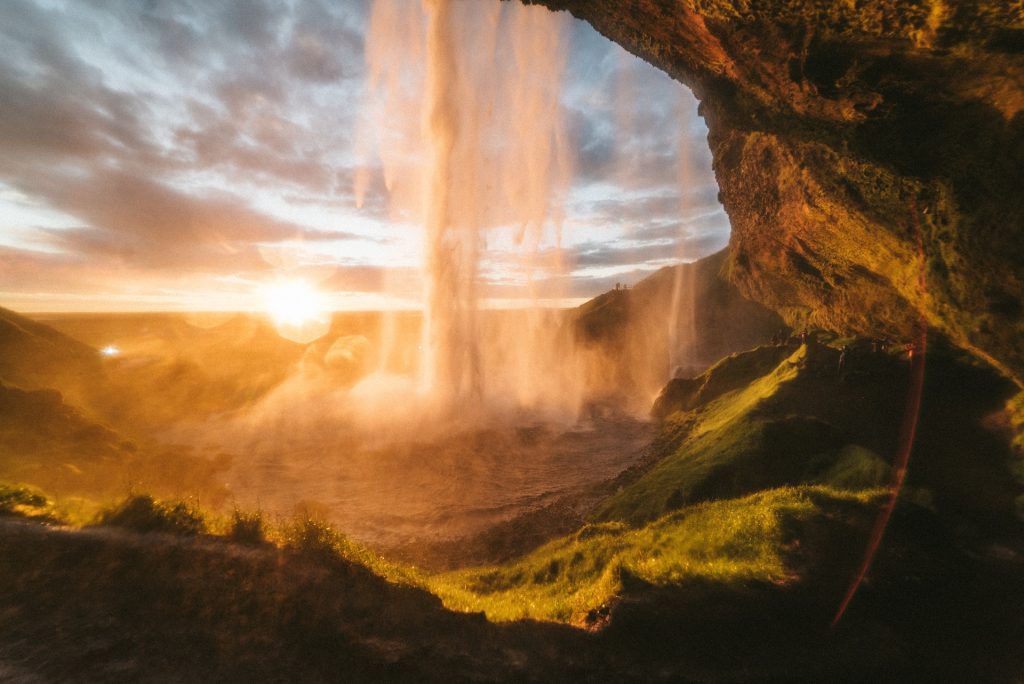 Stay Duration
Naturally, the duration of your stay will have a significant impact on the overall cost. While the daily costs might seem high, longer stays can sometimes yield deals or weekly discounts on accommodations.
Visitors who plan to stay longer may experience less expensive accommodation costs. However, other costs, like food and car rental, will be higher. So, it's always good to plan ahead and perhaps prioritize where to splurge and where to save.
Traveling with Friends or Solo trip
Solo travel has its own perks, but traveling with friends or family can be economically advantageous. A great way to reduce cost – and have an incredible time – is bringing your friends along! Splitting the most expensive costs of your trip, like accommodation and car rental, can cut your trip cost quite literally in half.
Plus, it's not just about the savings. You'll have the added benefit of making unforgettable memories with your besties, laughing at shared jokes, and experiencing the magic of Iceland together.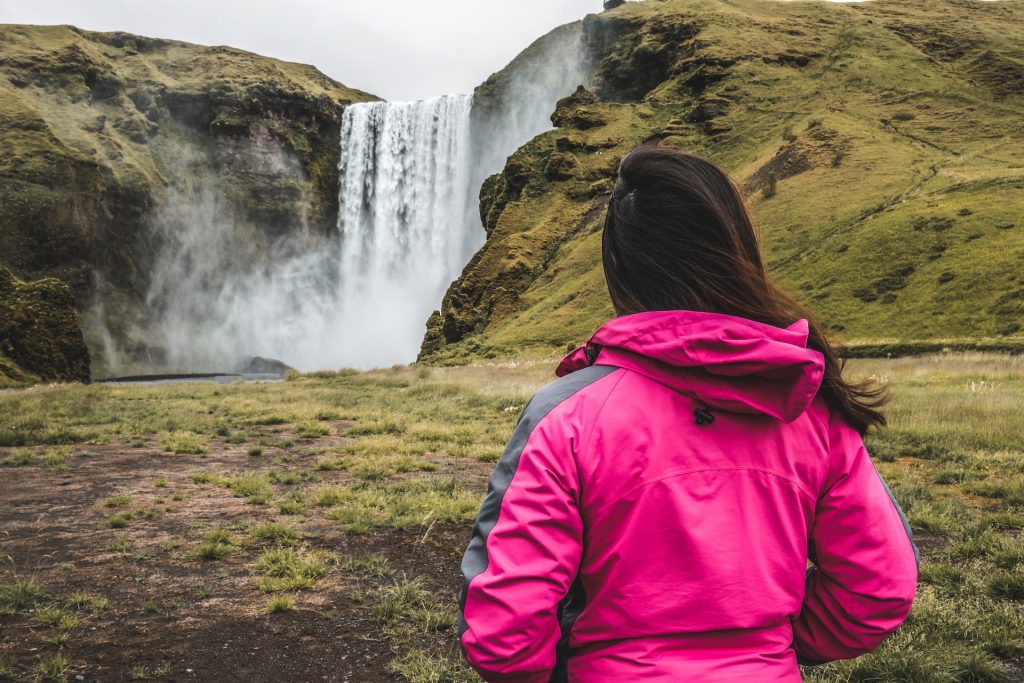 How Much Do Flights to Iceland Cost?
The gateway to any overseas adventure begins with booking a flight. As with most things in Iceland, flight costs will vary vastly depending on when you plan to travel.
Summer is always an expensive time to visit the Land of Fire and Ice, and airfare skyrockets during this time due to variables like fair weather and seeing the puffins. These unique birds, with their colorful beaks and playful nature, are a top attraction. Holidays, like Christmas and New Year's Eve, can also drastically increase the price, as with any destination.
For this purpose, let's delve a bit deeper. When comparing flights from major cities such as New York City and London to Iceland's bustling capital, Reykjavik, there are notable differences. NYC, being further away, might generally have higher airfares.
Meanwhile, flights from London, thanks to its proximity and numerous daily connections, could offer more competitive rates. Yet, always remember, other destinations could be much more or less expensive depending on proximity to Iceland and the time of year. So, keep an eye out for deals, and consider signing up for fare alerts to get the best bang for your buck!
Summer
● NYC to Reykjavik in June: $500 – $1,000
● NYC to Reykjavik in July: $650 – $1,275
● NYC to Reykjavik in August: $700 – $1,700
● London to Reykjavik in June: $155 – $300
● London to Reykjavik in July: $120 – $350
● London to Reykjavik in August: $175 – $400
Winter
● NYC to Reykjavik in November: $400 – $1,000
● NYC to Reykjavik in December: $400 – $1,100
● NYC to Reykjavik in January: $500 – $1,000
● London to Reykjavik in November: $60 – $500
● London to Reykjavik in December: $60 – $350
● London to Reykjavik in January: $90 – $300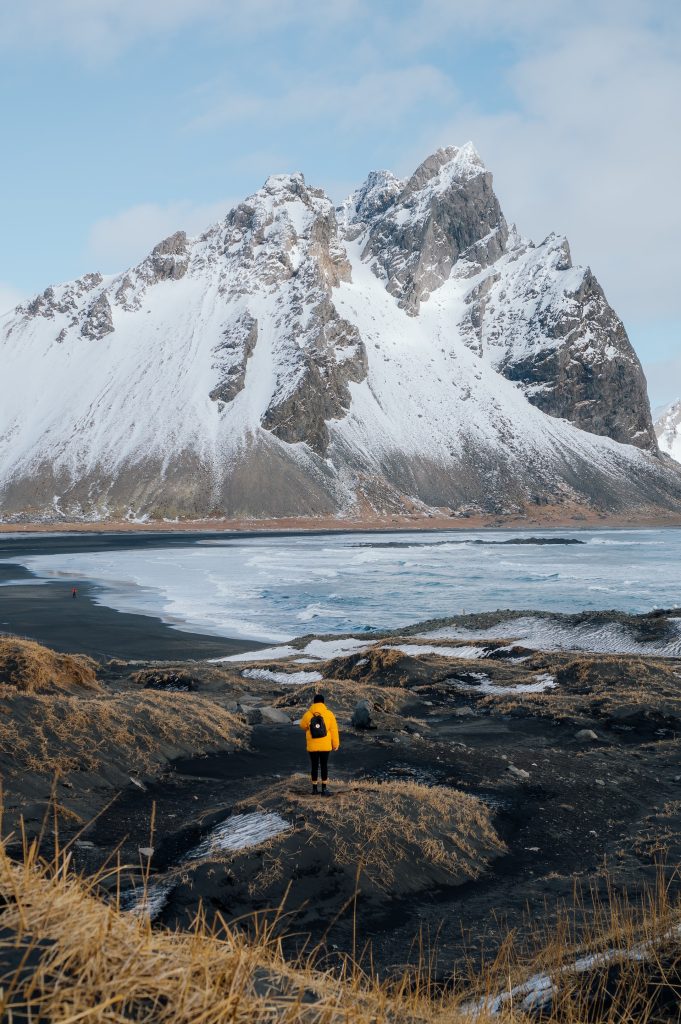 How Much Does It Cost to Stay in Iceland?
Iceland, with its unparalleled landscapes and mystical aura, offers a diverse range of accommodation options. However, as with many things in this enchanting Nordic island, the prices can be quite steep. The spectrum of accommodation in Iceland reflects its natural and cultural diversity. Whether you're after the elegance and sophistication of a high-end hotel, the community vibe of a bustling hostel, or the raw and authentic experience of a camping ground, Iceland caters to all desires.
In Reykjavik, the capital city known for its modernist architecture, pulsating nightlife, and rich history, the costs and experiences of accommodation can be particularly varied.
Staying in a plush hotel might mean being treated to views of the Harpa Concert Hall shimmering in the midnight sun, while a hostel could place you in the heart of the city, steps away from the iconic Hallgrímskirkja church.
Camping, on the other hand, though less common within city limits, can be an option for those looking to be closer to the surrounding nature, such as the serene beaches of Nauthólsvík.
While we will delve into specific price ranges shortly, it's essential to understand that these costs are influenced by various factors. Seasons, proximity to popular attractions, ongoing festivals or events, and even the type of travel group (be it solo, a couple, or with friends) can all play a role in the final accommodation cost. As with any travel destination, it pays—quite literally—to research and book ahead, especially if you're traveling during Iceland's peak tourist seasons.
Hotels in Iceland
● Summer: $150 – $450 (per night)
● Winter: $130 – $280 (per night)
Hostels in Iceland
● Summer: $45 – $90 (per night)
● Winter: $30 – $70 (per night)
AirBnb
● Summer: $150 – $300 (per night)
● Winter: $130 – $190 (per night)
Camping
● Summer: $5 – $40 (per night)
● Winter: Unfortunately, Iceland's extreme winter weather makes camping prohibitive. Most campsites are closed and visitors may be putting their lives at risk camping during the winter months.
How Much Does It Cost to Eat in Iceland?
When planning your trip to Iceland, it's essential to factor in one often underestimated expense: food. One of the largest costs when traveling Iceland is sneaky. It's food!
After all, Iceland is an island, and while it boasts of fresh seafood and local delicacies, a great proportion of specialty foods are imported. This import-heavy approach drives up the prices, making them naturally higher than one might expect.
However, Iceland offers a culinary experience that ranges across a spectrum of costs. But – if you know where to look it is possible to find inexpensive options. Street food and local stalls offer an authentic taste without burning a hole in your pocket.
Prices range from around $6 for a delicious Icelandic hot dog to well over $100 a plate in Reykjavik's high-end restaurants. For those keen on exploring local flavors without the lavish price tags, it's advisable to venture into smaller towns and villages where eateries offer traditional meals at more pocket-friendly rates.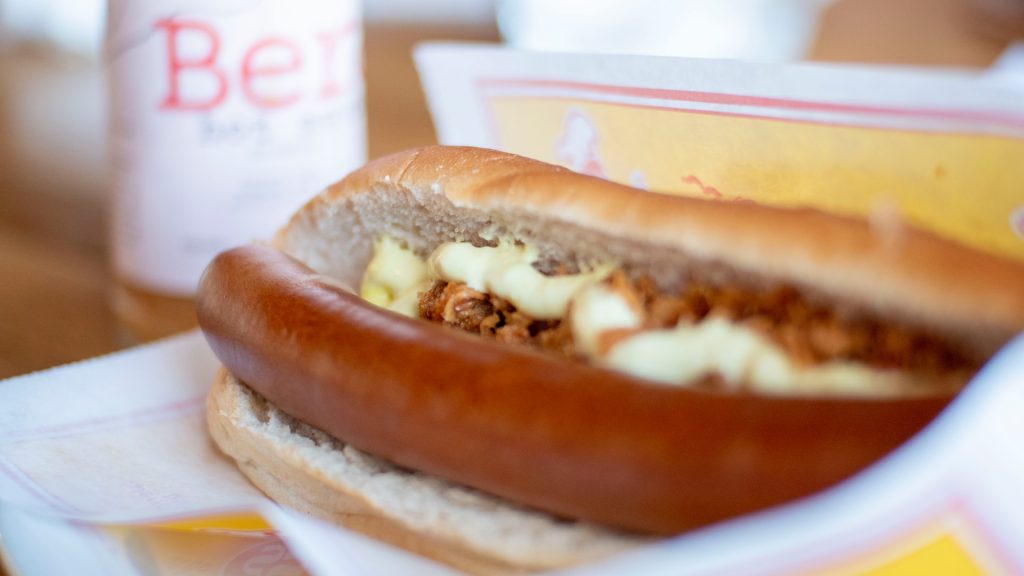 Here's an estimate of how much it will cost to eat in Iceland per person.
High-End Restaurants: $100+ (per meal)
The sky is truly the limit when it comes to the price of high-end meals in Iceland. Most of the country's fancy restaurants are located in the capital and can be an excellent splurge if you're a foodie!
Regular Restaurants: $30 – $55 (per meal)
Eating at regular restaurants in Iceland is comparable to eating out in a major city in Western Europe or the United States. These prices can be even higher depending on where you're dining and what you order.
Fast Food:$6 – $15 (per meal)
Fast food in Iceland is common in the capital of Reykjavik and it's easy to find cheap eats in the plentiful gas stations on road trips too. Icelandic hot dogs are always a good go-to fast food to grab.
Groceries: $10-$15 (per day)
Buying groceries is a great way to save money on your trip to Iceland – and it's a great way to dive deeper into their food scene. There's nothing better than exploring a grocery store in another country and uncovering delicious goodies like Icelandic skyr.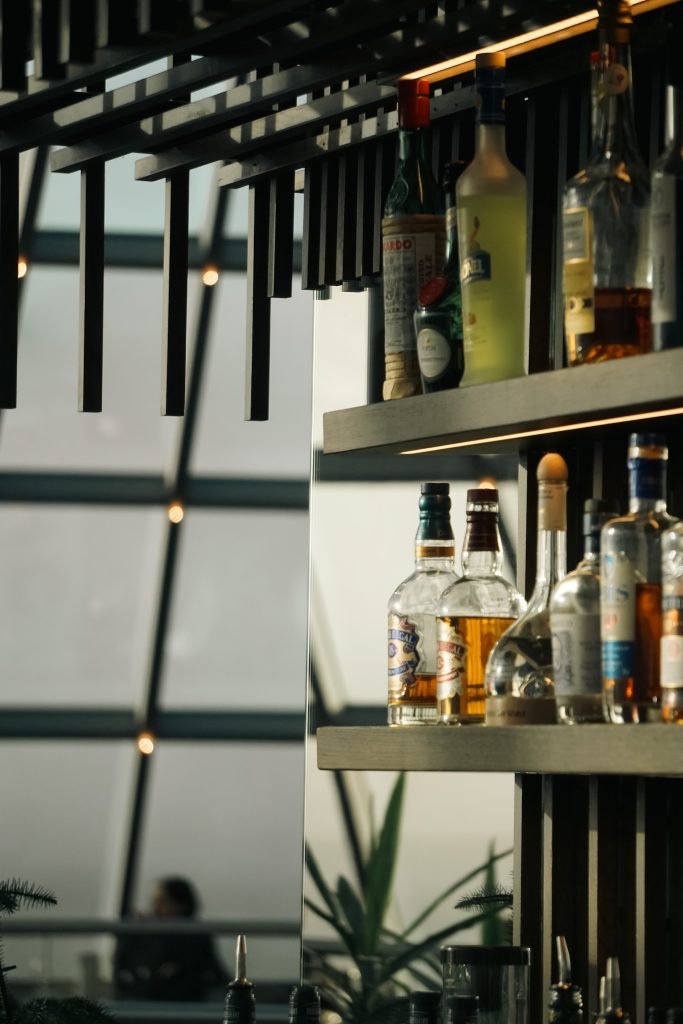 How Much Do Tours and activity in Iceland cost?
The allure of Iceland isn't just its captivating landscapes; it's the immersive experiences that the country offers through various tours and activities. Tours in Iceland do have price variations, especially depending on the season. However, the fluctuations might not be as pronounced as some travelers anticipate. Instead, the most significant distinctions in cost often hinge on the duration and nature of the tours.
Golden Circle Tour
○ All Seasons: $70, per person from Reykjavik
For those looking to venture into the heart of the nation's natural wonders, the Golden Circle Tour, which includes visits to several national parks and iconic geothermal spots, stands out
Blue Lagoon w/ Entrance
○ All Seasons: $150 per person from Reykjavik
The ethereal charm of the Blue Lagoon, with its therapeutic waters, remains an unmissable experience for many, as does the mesmerizing Glacier Lagoon, although pricing for the latter can vary based on specific tour packages.
Southern Coast
○ All Seasons: $100, per person from Reykjavik
The Southern Coast, with its array of waterfalls, black sand beaches, and scenic views, is another coveted destination.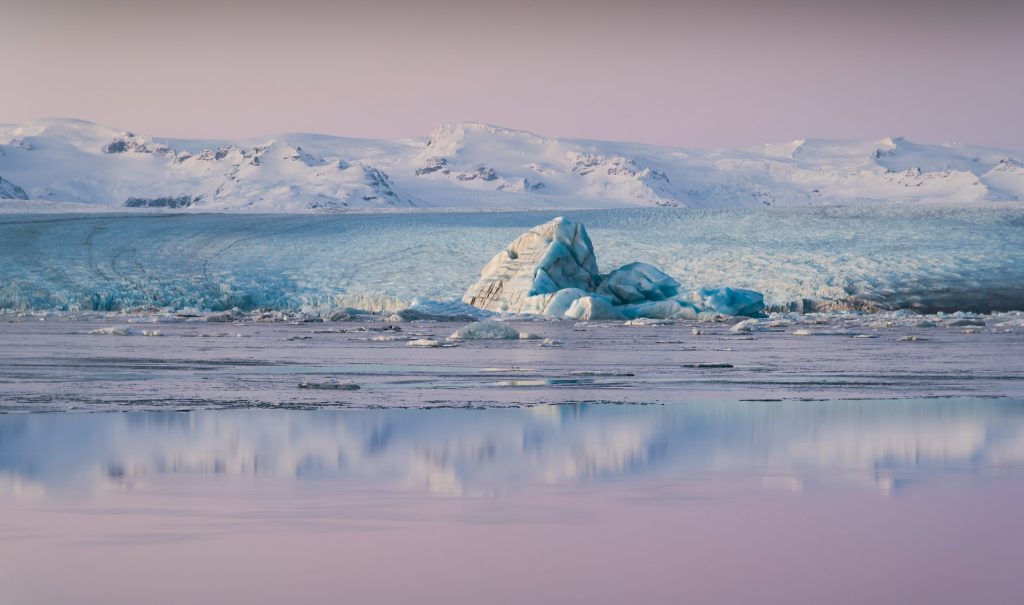 Northern Lights Tour
○ Winter: $100, per person from Reykjavik
Chase the Aurora Borealis in winter. No two light shows are the same, making every tour unique.
Snæfellsnes Peninsula Day Tour
○ All Seasons: $140, per person from Reykjavik
Known as "Iceland in Miniature", this tour provides a sampling of all the kinds of landscapes you can find in Iceland, from the Snæfellsjökull glacier to beautiful beaches and rugged cliffs.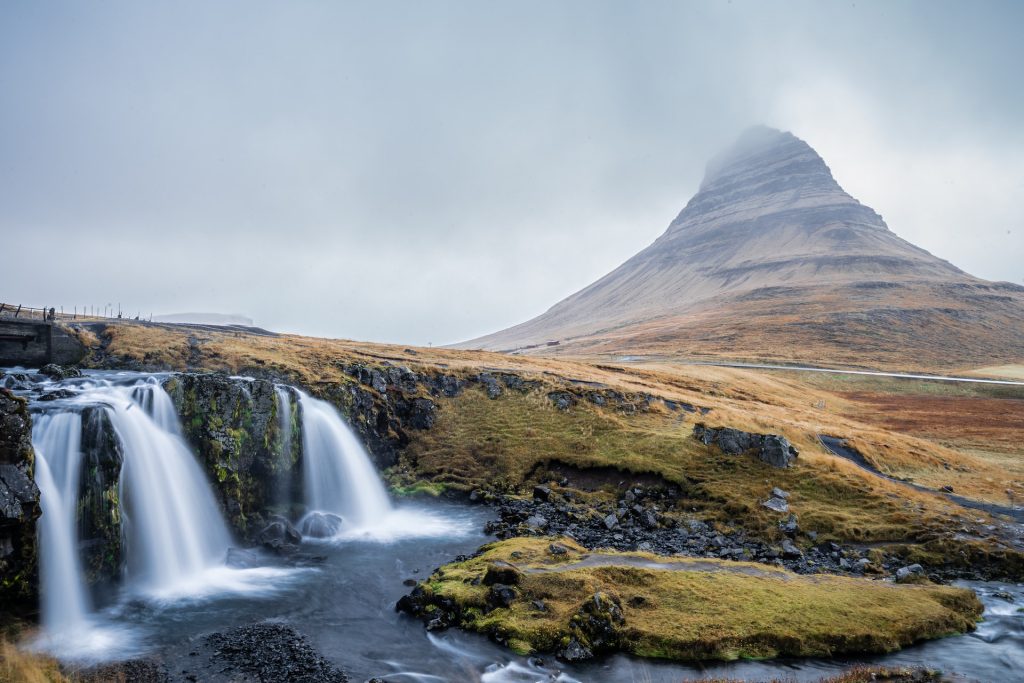 How Much Does It Cost To Rent a Car in Iceland?
Exploring Iceland's rugged terrains, winding roads, and panoramic vistas often demands a mode of transportation that offers both freedom and flexibility. For many, this means renting a car. The undeniable allure of setting your own pace, making spontaneous stops to capture the ethereal beauty of the landscape, and veering off the beaten path makes renting a car a top choice for many travelers.
However, as is often the case in Iceland, the privilege of experiencing the country's untouched beauty comes at a price. Renting a car here, especially during the peak tourist seasons, can be a significant investment. Still, when weighed against the price tags of guided tours and the potential limitations of public transportation, many find that the autonomy of a personal vehicle provides value that transcends its cost.
It's crucial to recognize that the costs associated with renting a car in Iceland aren't static. Seasonal shifts, particularly the contrast between the snowy challenges of winter and the more navigable roads of summer, play a pivotal role in determining rental rates. While winter may offer more affordable rates, travelers should also be prepared for Iceland's unpredictable winter driving conditions, which can sometimes require vehicles equipped with four-wheel drive or winter tires.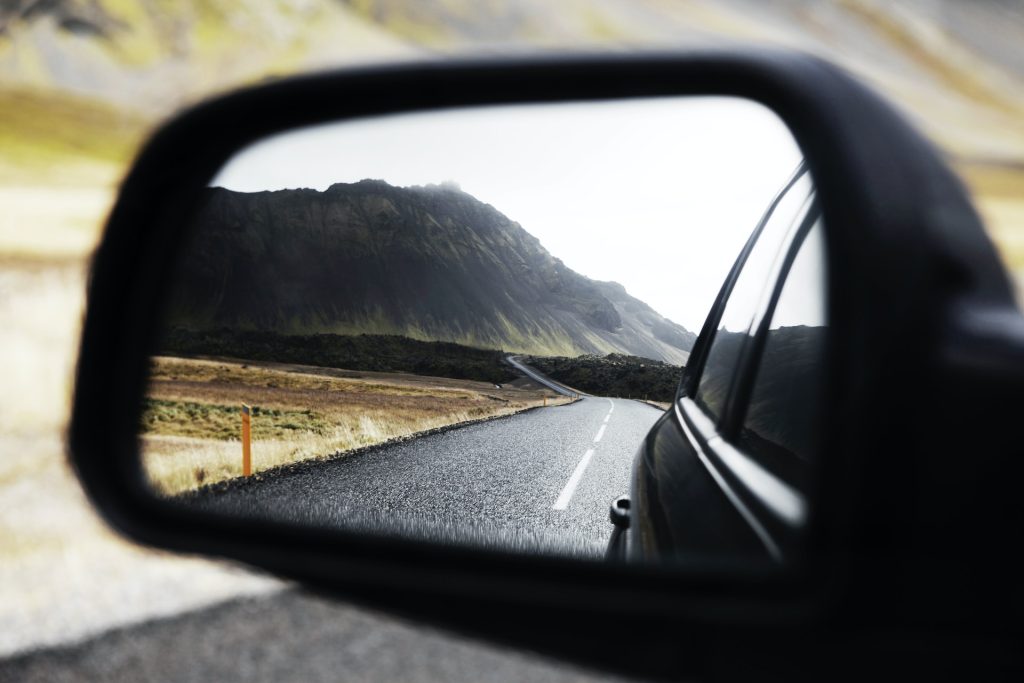 The type of vehicle, from compact city cars to robust 4x4s designed for highland adventures, further complicates the price equation. As we delve into the specifics, we've sourced our average costs from one of the country's more budget-friendly options, Firefly Iceland Car Rentals. This provides a snapshot, but always remember to factor in additional costs such as insurance, fuel, and any additional equipment like GPS or child seats when budgeting for your Icelandic road trip.
Small Cars (e.g. VW Polo)
● Summer: $106 – $148, per day.
● Winter: $46 – $65, per day.
Mid-Sized Cars (e.g. Dacia Duster)
● Summer: $155 – $268, per day.
● Winter: $70 – $120, per day.
Full-Sized Cars (e.g. Mitsubishi Pajero)
● Summer: $365+, per day.
● Winter: $165+, per day.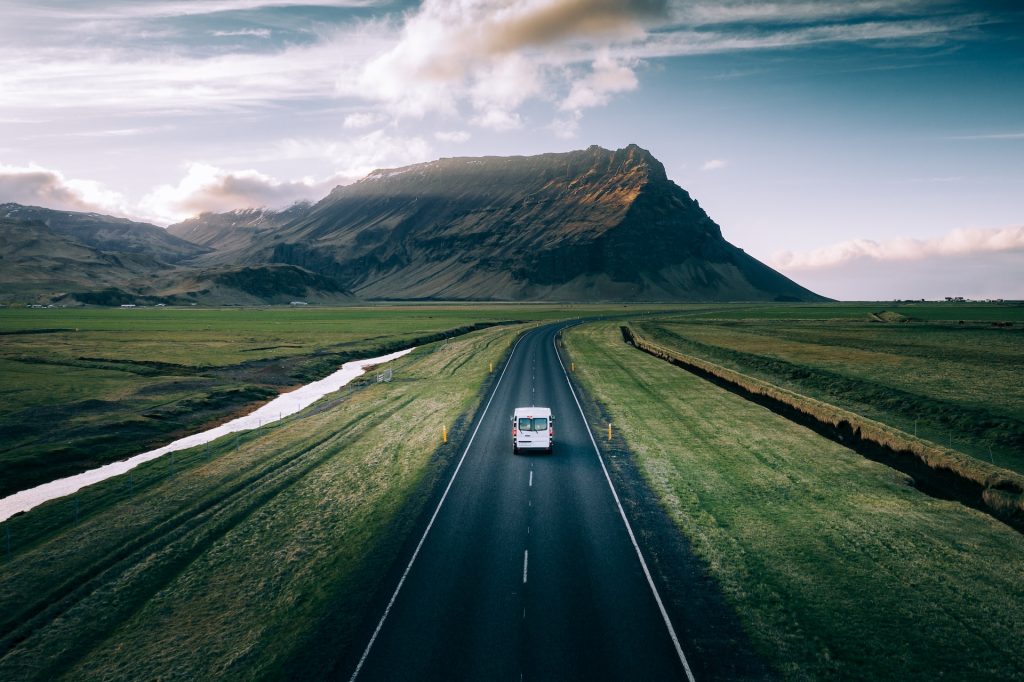 How Expensive Is Gas in Iceland?
Like in any country, the cost of gas in Iceland is variable and highly dependent on the overall cost of oil and getting it to the island. Iceland is actually one of the most expensive countries in the world to get gas. Luckily, driving distances are relatively short compared to other countries!
At the time of this writing, average petrol prices in Iceland hovered around $8.80 (ISK 1,182) a gallon or $2.30 (ISK 312) a liter.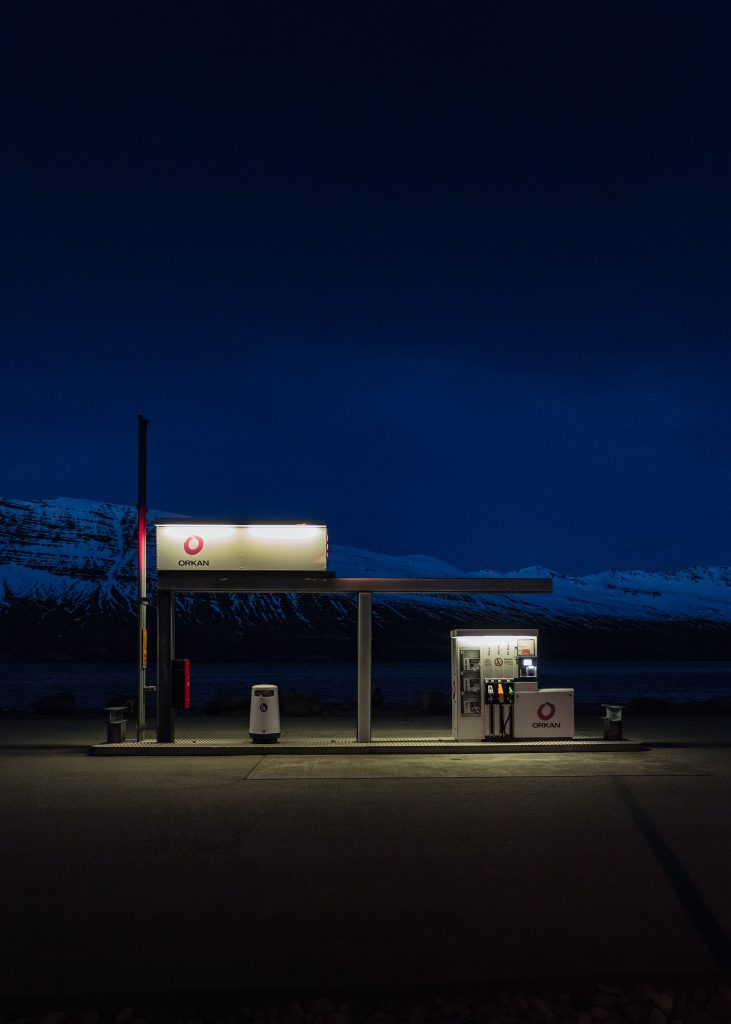 A Few Budget Saving Tips & Tricks
Iceland, while mesmerizingly beautiful, is known for its hefty price tag on most travel-related expenses. However, with some planning and smart choices, you can enjoy this Nordic wonder without burning a hole in your pocket. Here are a few comprehensive strategies to make the most of your Icelandic adventure on a budget:
1. Visit during the off season.
Iceland's peak tourist seasons, mainly summer, see a surge in prices across the board. On the flip side, traveling during the off-season, particularly during the shoulder months like late September or early May, can offer more affordable rates on accommodation, car rentals, and even some tourist activities. Plus, you might enjoy attractions without the usual crowds, granting a more intimate experience.
2. Book your trip well in advance.
Last-minute bookings, especially for popular destinations like Iceland, can be pricey. By planning your trip several months ahead, you can snag early-bird discounts and promotions. This not only pertains to flights and accommodation but also to excursions and adventure activities that Iceland is renowned for, like glacier hiking or lava tube caving.
3. Rent a car and DIY your trip.
While organized tours offer convenience, they can also come with a premium price tag. Renting a car and charting your own course can be a cost-effective alternative. This allows you to tailor your itinerary, spend as much time as you wish at specific locations, and even discover lesser-known spots that tour buses might not frequent.
Firfly offers Older model cars rental in Iceland, which means they are even cheaper! If you want to save big on rental cars in Iceland, go for the older model cars is the perfect option!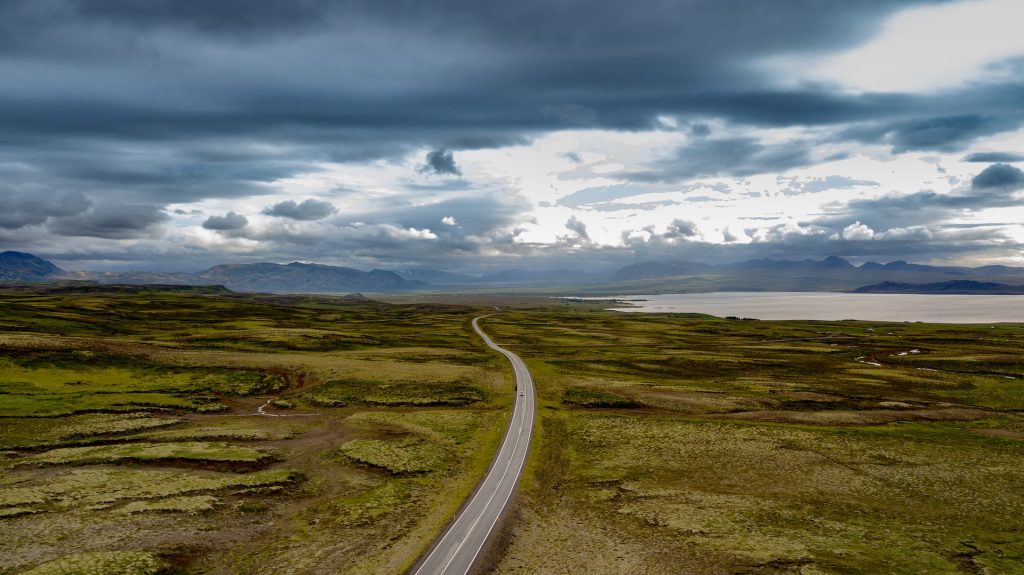 4. Stick to free attractions – especially if you rent a car. Most of Iceland's natural attractions are free to visit!
One of the charms of Iceland is its abundant natural wonders, many of which don't require an entry fee. From the mighty waterfalls of Skógafoss and Seljalandsfoss to the geothermal activity at Geysir, the enchanting Northern Lights, or simply pulling over to pet a herd of friendly Icelandic horses, there's plenty to see and experience without spending a dime. If you have a rented car, this freedom increases tenfold.
5. Go grocery shopping.
Dining out in Iceland can be a gourmet experience, but it can also be quite pricey. To offset some of these costs, consider visiting local cheap grocery stores like Bónus or Krónan. Stock up on essentials, and maybe even try some local delicacies. Preparing your own meals, even if it's just a few times during your trip, can lead to substantial savings.
Plus, with the country's strict food quality standards, you're in for some fresh and delicious self-catered meals
6. Opt for Local Sim Cards or Portable Wi-Fi.
Rather than incurring hefty international roaming charges, consider getting a local SIM card or renting a portable Wi-Fi device. This way, you can have access to maps, information, and essential apps without breaking the bank.
7. Stay in Guesthouses or Hostels.
Instead of hotels, look for guesthouses, hostels, or even farm accommodations. These often provide a more local experience and are lighter on the wallet. Some even offer communal kitchens, saving further on food costs.
8. Fill Up Your Bottle with Tap Water.
Iceland boasts some of the cleanest and freshest tap water in the world. Rather than spending on bottled water, bring a reusable water bottle and fill up directly from the tap or natural springs.
9. Enjoy the Nightlife During 'Happy Hours'.
Alcohol can be particularly pricey in Iceland. However, many bars and pubs in Reykjavik offer 'happy hour' deals, cutting down costs significantly. Check local listings or use apps like "Appy Hour" to find the best deals.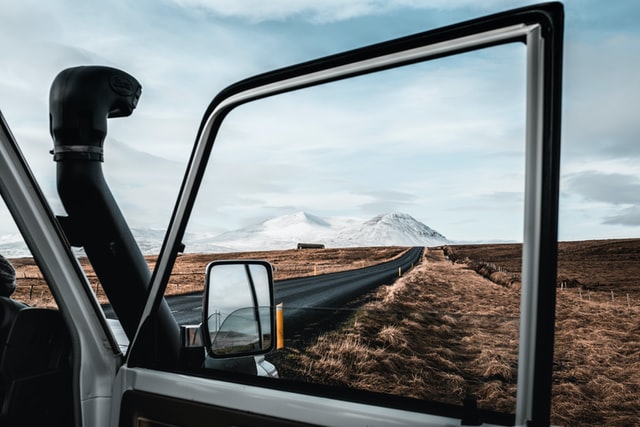 Maximizing Your Money with Cashless Transactions
After considering all these budget-saving strategies, there's another financial aspect of traveling in Iceland that's worth noting for convenience and potential savings. In Iceland, the preference for cashless transactions is pronounced.
Whether you're sipping on a coffee in Reykjavik or checking into a cozy guesthouse in the countryside, credit and debit cards are the standard mode of payment. This not only provides a hassle-free experience, eliminating the need for constant currency exchanges, but can also be a hidden avenue for savings.
Before embarking on your Icelandic adventure, dive into the terms of your credit card. Many offer rewards or cashback for international purchases. By strategically using such a card for your expenses, you might just earn benefits that pave the way for your next travel escapade.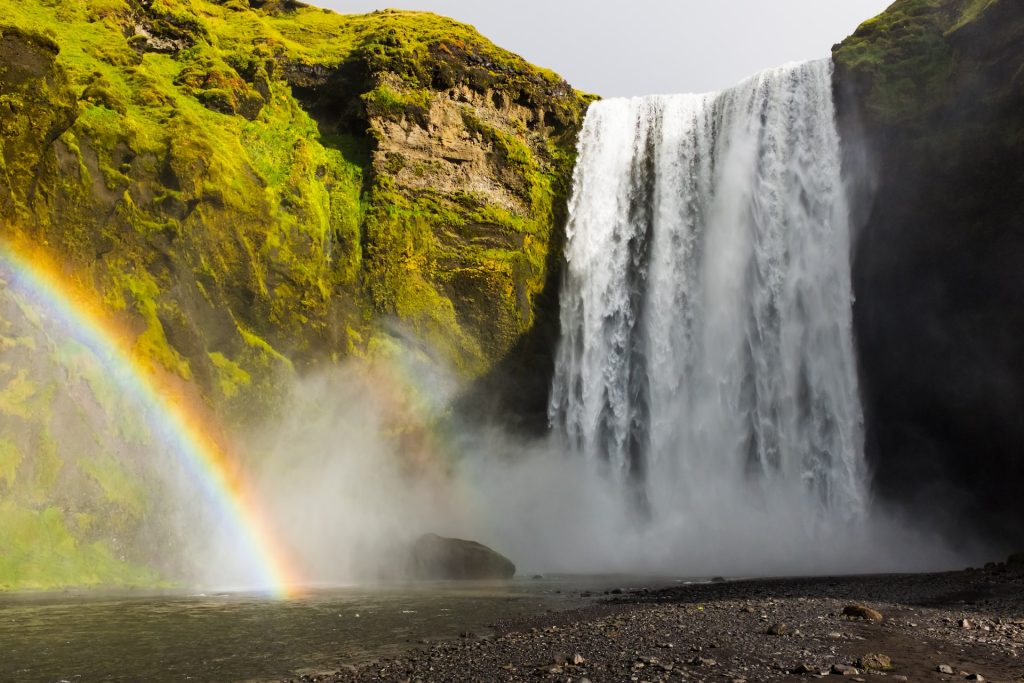 How much you need to visit Iceland?
Budgeting is one of the most crucial steps in planning a trip to Iceland – especially if you're looking to do it on a budget. From buying groceries to renting a car to see the country, there are countless ways to save a buck or two on your next trip to the Land of Fire and Ice.
Book your rental car with Firefly Iceland Car Rental for an inexpensive way to see this beautiful country!