Iceland's foodie scene is the stuff of legends. Steaming bowls of lamb stew, freshly caught fish, and creamy skyr are just a few of the specialties you can look forward to on a trip. Even better, you don't have to splurge to enjoy all of this incredible country's delicious eats.
From Iceland's version of McDonald's to roadside fare that could rival that of a fancy restaurant, budget travelers will be happy to know they won't miss out on the best of Icelandic cuisine. Here are six of the best cheap eats in Iceland!
How much does a meal cost in Iceland?
Iceland isn't exactly a budget friendly destination, but with a little elbow grease and ingenuity, it's possible to pull together an inexpensive itinerary. One of the most costly parts of a trip? The food! Iceland is an island nation after all and it costs to import ingredients.
The average dinner in the Land of Fire and Ice costs somewhere between $40 and $50 but there's really no limit as to the "norm" for a meal price. As a general rule, less populated areas of the country, like the north, will be less expensive in terms of food whereas the capital of Reykjavik is going to run the gamut of fine dining and some of the cheapest eats in the whole of Iceland.
Overall, expect the cheapest meal you'll come across to be no less than $5, while the average budget option is somewhere around $15.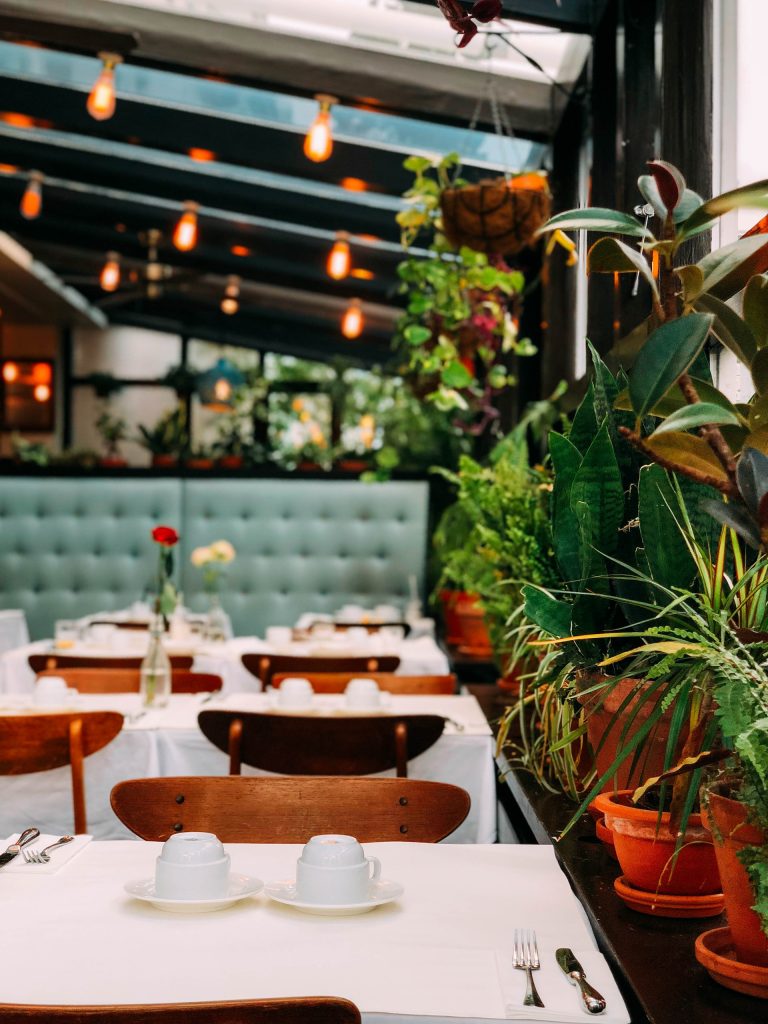 1) Icelandic Hot Dogs at Bæjarins Beztu Pylsur
Iceland's legendary hot dogs are one of the best cheap eats around the country. Typically made from Icelandic lamb with raw onion, dry onion and Icelandic hot dog sauce, these aren't your run of the mill weenies but a carefully concocted and treasured food. Perhaps no hot dog stand is more famous than Bæjarins Beztu Pylsur, the most famous hot dog brand in Iceland that Bill clinton had visited.
Located in the heart of downtown Reykjavik, they are open rain or shine, every day of the week! One of their delicious, lamb hot dogs will run customers 700 ISK, about $5, making this hands down one of the cheapest spots to grab a bite in town. Be sure to order one with everything, that's raw and crispy onions, ketchup, mustard, and remoulade. It's the Icelandic way to do it!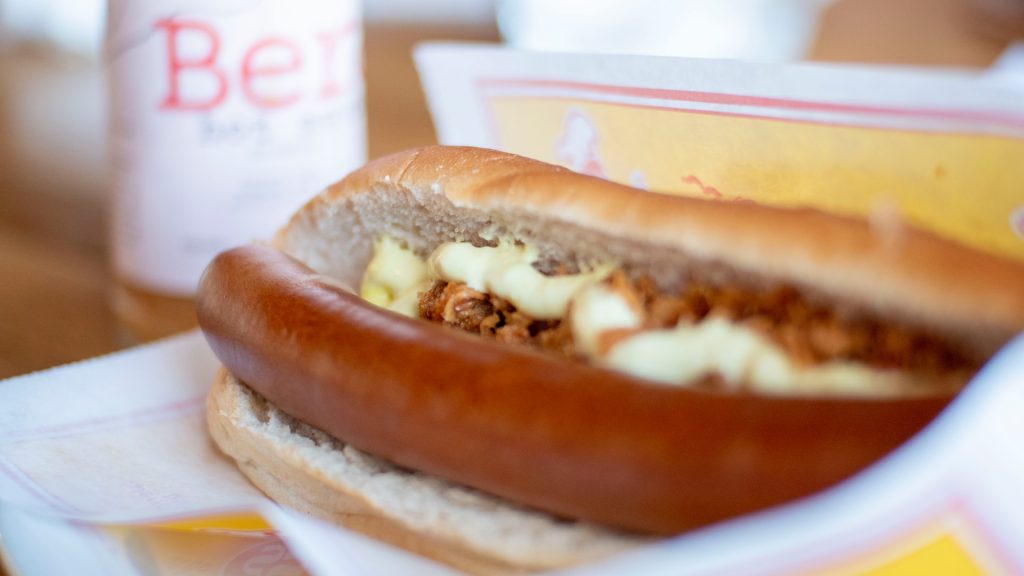 2) Burgers at Aktu Taktu
Did you know that Iceland doesn't have McDonalds? After the only location closed due to the financial crisis in 2009, the popular franchise never returned, much to the dismay of budget minded travelers looking for a quick bite to eat.
Aktu Taktu is Iceland's answer to the "Golden Arches" fast food. Their specialty burgers will cost you about $14 while a meal with french fries and a drink will run around $18. This might seem pricey but it's actually fairly cheap by Icelandic standards, especially for a meal of this size!

Photo from Aktu Taktu
3) Gas Station Eats Along the Ring Road
Road tripping around Iceland doesn't just come with sweeping scenery that's something straight out of Game of Thrones, it also comes with plentiful cheap eats! Pop into one of the larger gas stations along the famous Ring Road, like N1 or Orkan, and you'll find a veritable buffet of budget treats.
From crispy fish and chips to premade wraps and steaming lamb stew, the food on offer isn't just fresh, it's delicious! You can also grab typical gas station fare like hamburgers and hot dogs, although expect them to be oh so elevated in flavor and execution. Yum!
A sandwich or wrap will run about 800 ISK or around $6.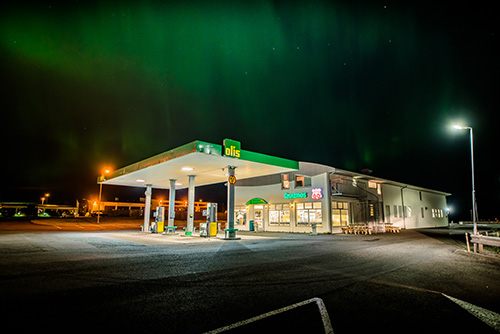 photo from Olis gas station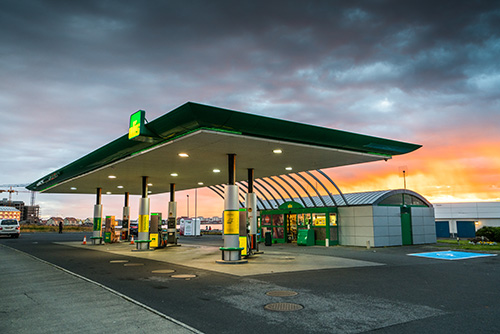 photo from Olis gas station
4) Soup at Icelandic Street Food
Despite Reykjavik's status as one of the more expensive capital's for dining in Europe, it's also a haven for cheap eats! Icelandic Street Food, situated in the center of Reykjavik, is devoted to providing traditional Icelandic food at an inexpensive price point.
A large bowl of soup costs just 1600 ISK, or about $12, and includes free refills on some of the varieties like lamb stew. Each serving of soup comes with homemade bread bowls and it's even rumored that there are free waffles for dessert. Now that's Icelandic hospitality!
P.S. they also offer lobster/Shellfish soup at a relatively higher price than the regular bread soup, if you like something fancy!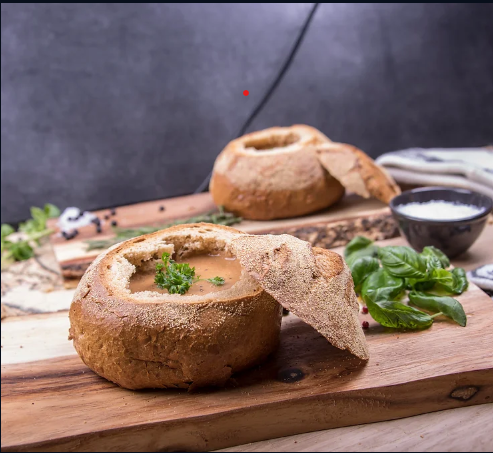 Photo from Icelandic Street Food
5) Bread and Pastries at Brauð & Co
Is there anything better than a fresh cinnamon roll straight out of the oven? These are the kind of homey pastries and baked goods you'll find at Brauð & Co in Reykjavik. Also known as kanilsnúðar in Icelandic, pick up one of their fragrant cinnamon buns, the perfect treat after walking around in the chilly Icelandic weather.
Another popular Icelandic pastry is the "marital bliss" or hjónabandssæla. This cake-like treat is made with an oatmeal crust and tart jam.
A cinnamon roll will cost you about $5, while a square of "marital bliss" is only $4. Brauð & Co. would be a great stop before heading out on a road trip for everything from picnic supplies to breakfast provisions. Even better, they're located just across the street from Bónus, Reykjavik's discount grocery store.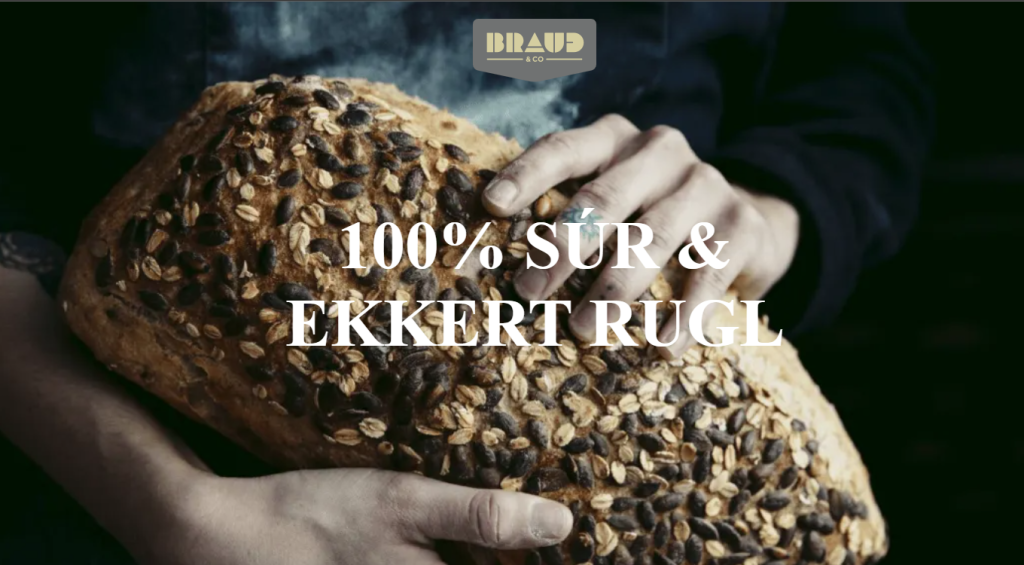 Photo from Brauð & Co
6) Sandwiches at Hlöllabátar
Yet another of Reykjavik's cheap eats, Hlöllabátar dishes up scrumptious sandwiches in the idyllic Ingólfur Square. Choose from mouth watering varieties like lamb with bacon and cheese or ham, cheese, and shrimp with their signature hlölla sauce.
Order up a half sandwich, plenty of food for one, for only 1400 ISK or $10. If you're really looking to feast you can always order a full sandwich for about $17. Chow down with beautiful views of the center of town.

Quick tips for eating cheap in Iceland
There's no doubt, it can be hard to find cheap eats in Iceland! As an island nation a large portion of their food and goods are imported. No wonder things can get a little pricey. Here are a few quick tips for eating cheap in Iceland.
Go grocery shopping.
In a country where a dinner out averages $50, grocery shopping can go a long way! Even better, Iceland's grocery stores are a treasure trove for local products and goodies like skyr and licorice candy.
Choose where to base yourself wisely.
Some parts of Iceland can be considerably less expensive than others. The south of the country is known to be one of the most expensive areas while city's like Akureyri in the north will have cheaper options. Cheap eats in Reykjavik are plentiful, despite its status as a gourmet foodie destination. So try to try all the cheap eats when you stay in Reykjavik.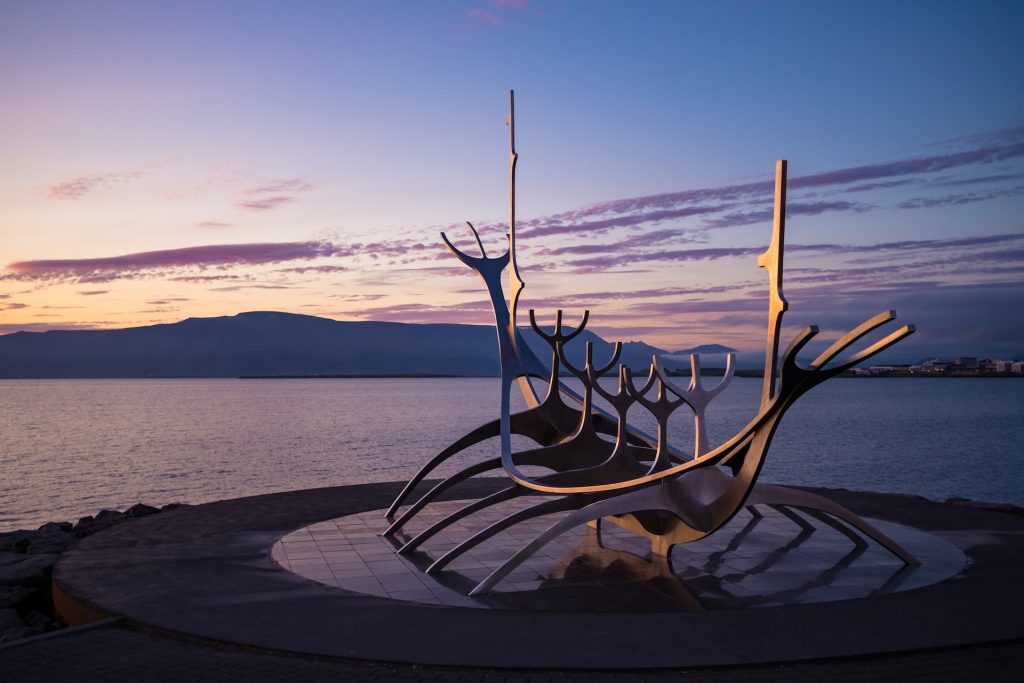 Bring staples from home.
Bringing some food items from home, especially if you'll be camping or road tripping, is a great way to save while traveling through Iceland. Pack staples like granola bars, oatmeal, instant noodles, and other filling but easy to stow snacks to fill in the gaps between those delicious meals at restaurants.
Avoid alcohol.
Alcohol in Iceland can be prohibitively expensive. If you're really trying to save money, this might be the perfect opportunity for a sober vacation. That being said, you may want to indulge a time or two. Choose your drinking experiences wisely and, if you're going to take a nip, make sure it's the classic Icelandic brennivín!
Don't forget to rent a cheap car in Iceland to save even more!
On a budget and wanting the perfect vehicle to go exploring Iceland's foodie nooks and crannies? Rent a car with Firefly Car Rental Iceland for the best possible prices!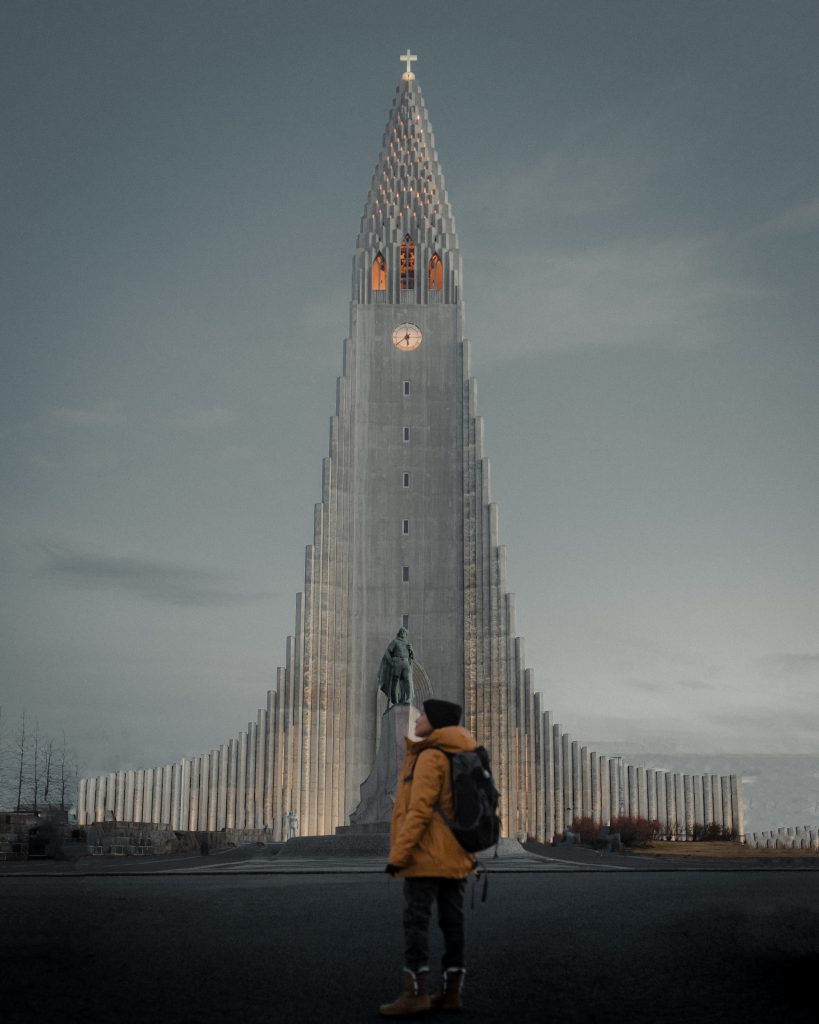 Plan Your Budget Trip Through Iceland
Whether you're planning on sampling the best of Iceland's gas station fare on a trip around the Ring Road or you'll be digging into Reykjavik's budget meals, you won't be disappointed in this incredible foodie scene. Save money by renting a car with Firefly Car Rental Iceland to save you money so you can spend it on trying out the best cheap eats in Iceland.