Iceland is one of the dream travel destination on many's bucket list, and an awe inspiring, enchanting place that doesn't lose its magical potency if you're on your own. From vast, sweeping panoramas to deserted beaches and craggy fjords, Iceland lends an aura that is perfect for going it solo.
In fact, its safe atmosphere, friendly locals, and revered tourism infrastructure make it the perfect destination to explore alone. Read on for a few tips on traveling Iceland solo and to see why it's the perfect place to explore on your own!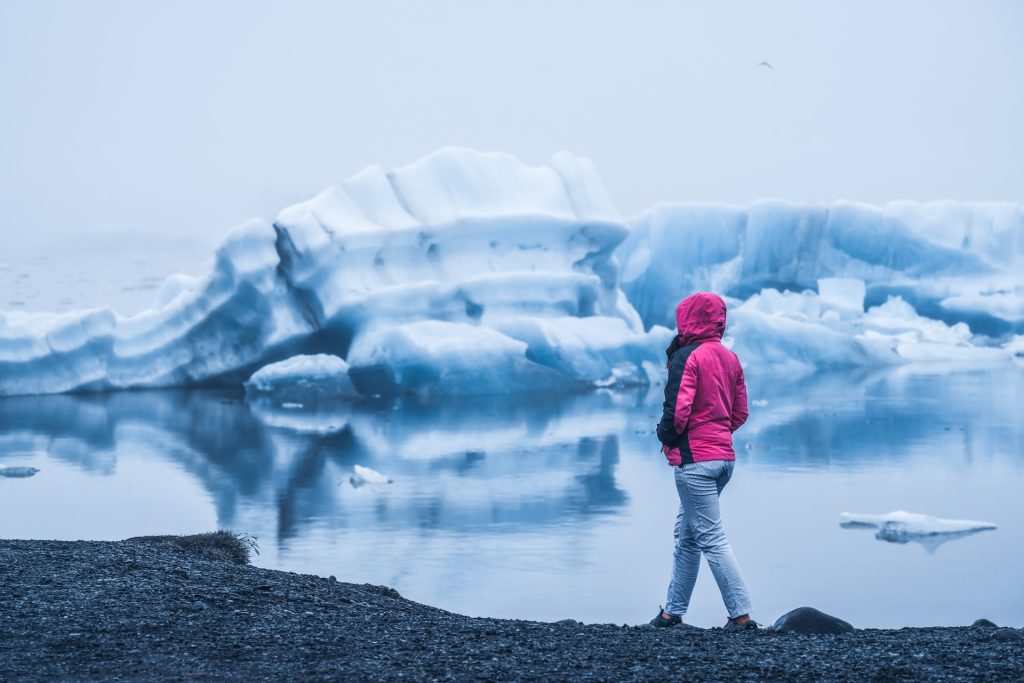 Is Iceland Safe for Solo Travel and Solo Female Travelers?
Iceland isn't just one of the safest countries in Europe, it's one of the safest countries in the world. According to the Global Peace Index, Iceland is actually even ranked as the safest country on earth! How's that for a little reassurance?
In short, yes, Iceland can be an extremely safe option for solo travelers and especially solo female travelers, as gender equality is very high in the country.
Still, visitors need to remain alert and take precautions for the rapidly changing and unpredictable weather conditions that Iceland is notorious for. Check Iceland's weather conditions on vedur.is and road conditions on road.is, especially if you're traveling solo by car.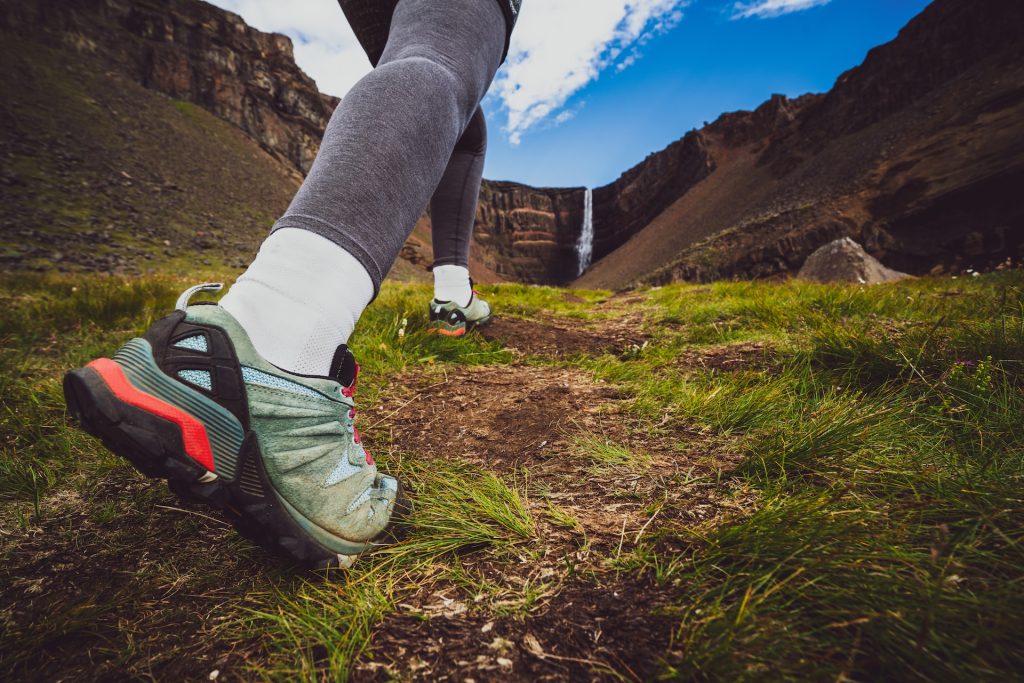 1. Visit Iceland in the Shoulder & Off Seasons
Visiting Iceland in the shoulder or off season is not only great for avoiding crowds, but is also much easier on the pocketbooks. High demand during the summer months drives prices through the roof and you'll be shocked at the difference between accommodation and rental cars when you compare costs.
Shoulder season in the Land of Fire and Ice runs from April to May and September to October, while the winter off season spans from November to March. Summer in Iceland, from June to August, is the peak window for tourism.
Visiting in the shoulder or off season almost guarantees that you'll have at least a few epic vistas, the aurora borealis, and hot springs, all to yourself! Solo trips are a wonderful time for peaceful contemplation, something that's easy to find in Iceland's off season.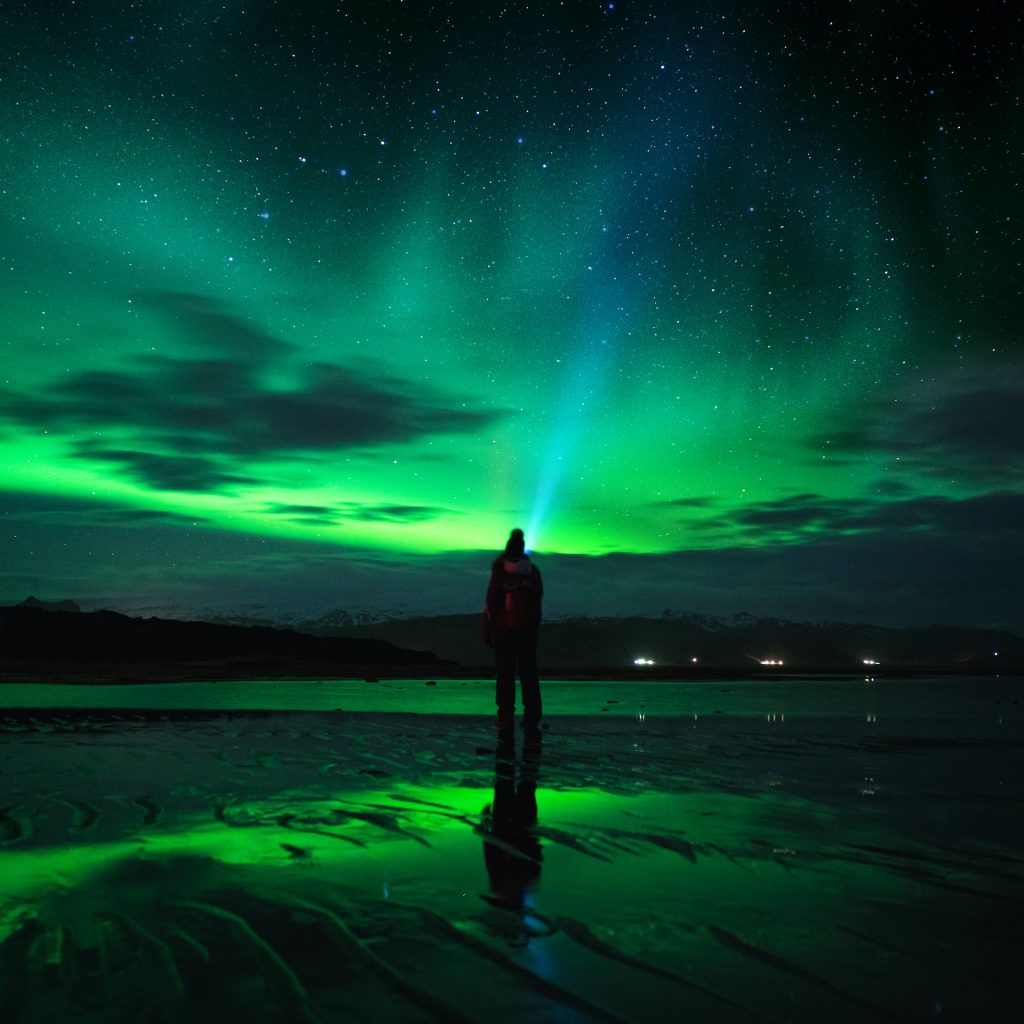 2. Rent a Car (a Small but Robust one)That Suits the Traveling Season and Itinerary
Depending on your itinerary, there are a few different car options you'll want to explore the country. Solo travelers to Iceland who are planning to stick to a shorter road trip like the Golden Circle or South Coast can get away with renting a small, 2WD vehicle, the most cost effective option by far.
If you're planning to do a bit of exploring off the beaten path or expect to drive along the Ring Road, you'll want to opt for a small, 4×4 vehicle, the perfect balance of safety on winter roads and cost.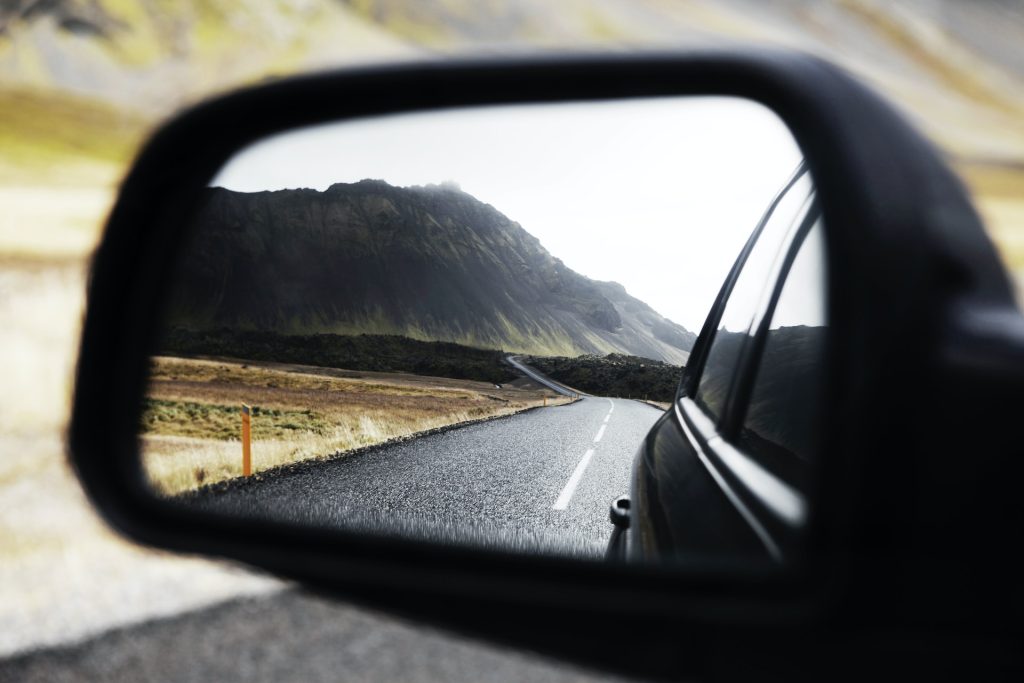 3. Book Accommodation, Cars, and Flights in Advance.
A great way to ensure that you're getting the best deal possible on accommodation, rental cars, and flights for your solo travel trip to Iceland is to book well in advance. This is especially true from June to August.
A good rule of thumb is to make your travel arrangements and reservations at least a month in advance. It's rare that prices are less expensive the closer you get to your trip and in certain seasons in Iceland, you might not have a car to rent or a place to stay if you're booking last minute!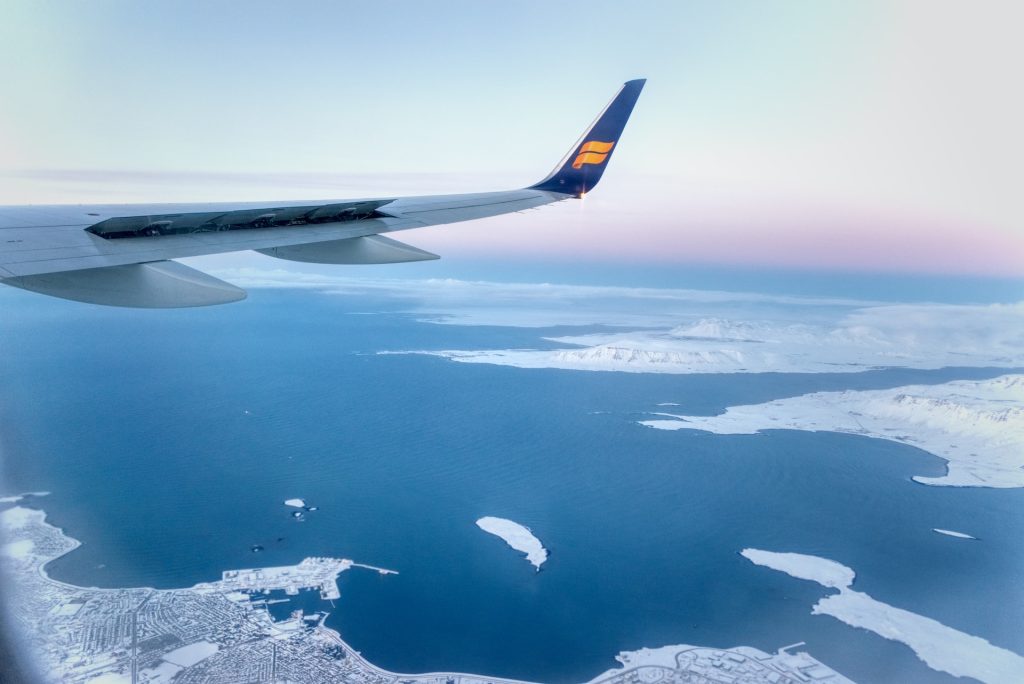 4. Stick With the Free Attractions and Activities
Iceland is a stunningly beautiful country, known for its unique and distinctively picturesque landscapes that are unlike any other place on earth. The best thing about these scenic vistas and natural wonders? Most of them are free to visit!
The famous Route 1 Ring Road's natural attractions, like the þingvellir national park, Jökulsárlón glacial lagoon and Seljalandsfoss waterfall, have no entry fees. Aside from a few parking lots that charge anywhere from $5-$7, hiking around and viewing these areas is completely free of charge.
Looking for a less expensive alternative to the famously expensive Blue Lagoon? It isn't difficult to find one of the countless, free hot springs to soak away the day in that are even more enchanting than Iceland's claim to fame.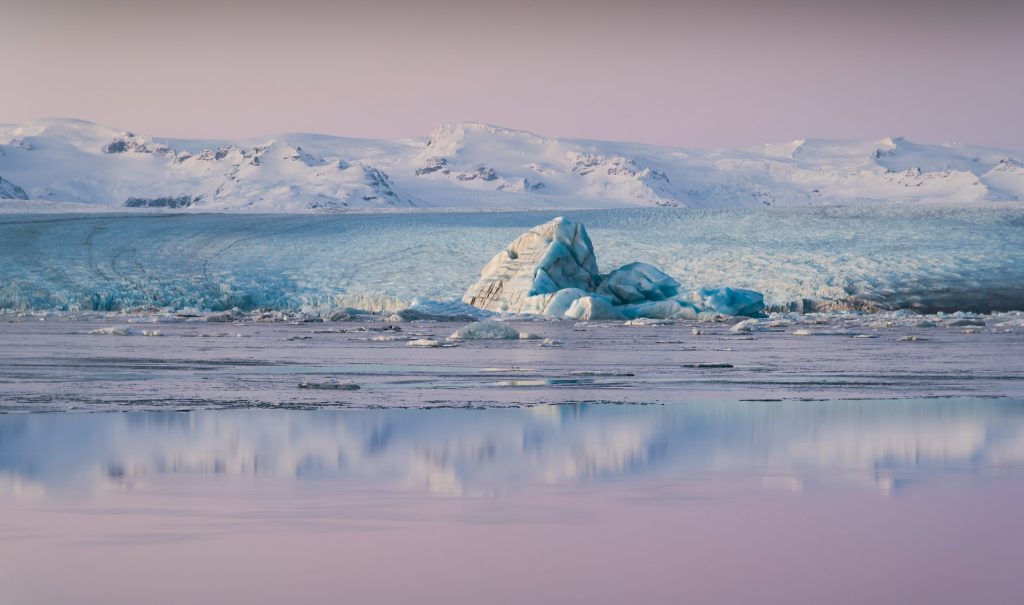 5. Go Grocery Shopping & Bring Instant Meals to Iceland
One of the largest expenses on a trip to Iceland is food! Iceland is a remote island that only grows a very limited amount of sustenance. Both of these factors mean that ingredients, and food in general, is expensive!
We're not suggesting that you miss out on some of Iceland's best eats but rather suggesting that you pick and choose what specialties, like the mythic "Black Death" liquor or sheep head, you want to try on your trip ahead of time. Aside from these experiences, go to the grocery store for supplies and pack instant noodles or camping meals in your suitcase as a money saving hack.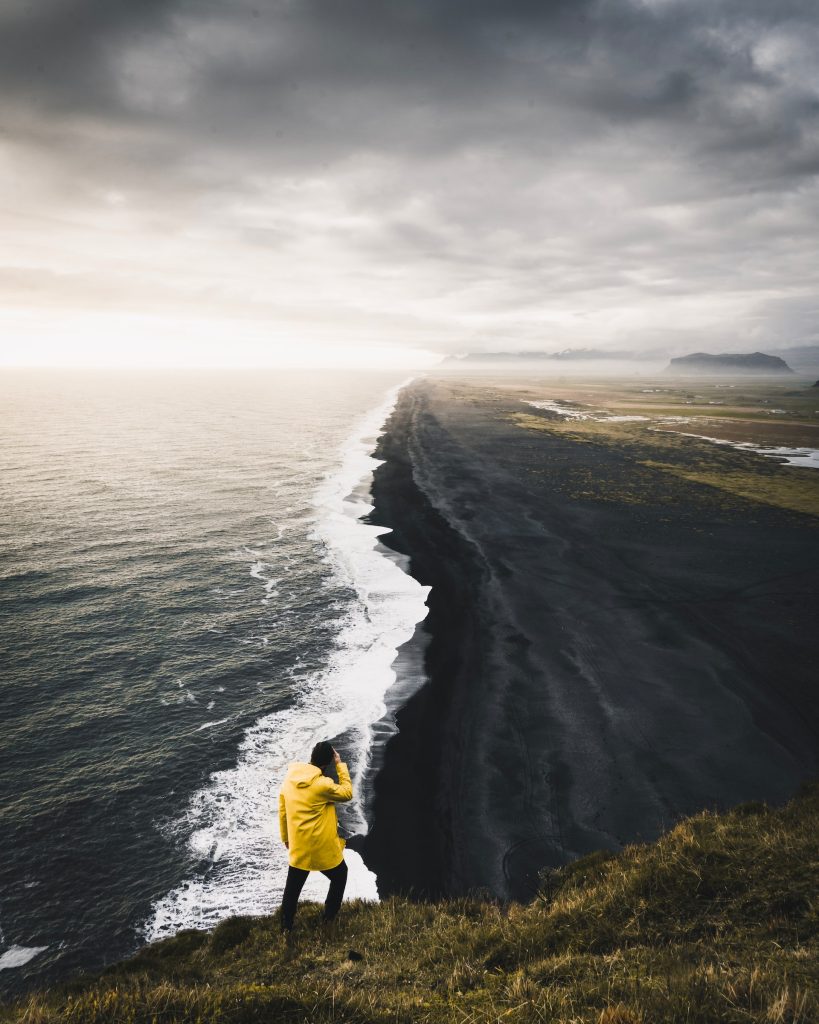 5 Extra Tips For A Safe Solo Travel Trip to Iceland
Have Iceland's emergency numbers on hand. Iceland's emergency number is 112. Be sure to write it down in a few places or save it to your phone in case of an emergency.
Keep an eye on weather conditions both during and ahead of your trip. Weather in Iceland is notoriously tumultuous and intense. A bright, sunny day can quickly turn to gale-force winds, snow, ice, and rain. Be sure to check weather conditions daily!
Make sure someone knows where you're headed. As with any solo trip, make sure that someone knows where you are and where you're headed at all times. If plans change, update them. Sending your location via phone is another great way to make sure your family or friends know where you are.
Double check road conditions.In the same vein as checking weather conditions, make sure you're also keeping up to date on road conditions ahead of and during your solo trip to Iceland.
Beware of potentially dangerous activities. Although Iceland is well known for being one of the safest countries in the world in terms of crime, certain activities and experiences are notoriously dangerous. Follow all posted signs and warnings to the letter and don't stray from the designated path. Natural elements like geothermal vents, molten lava, and sneaker waves are all concerns, especially when traveling alone.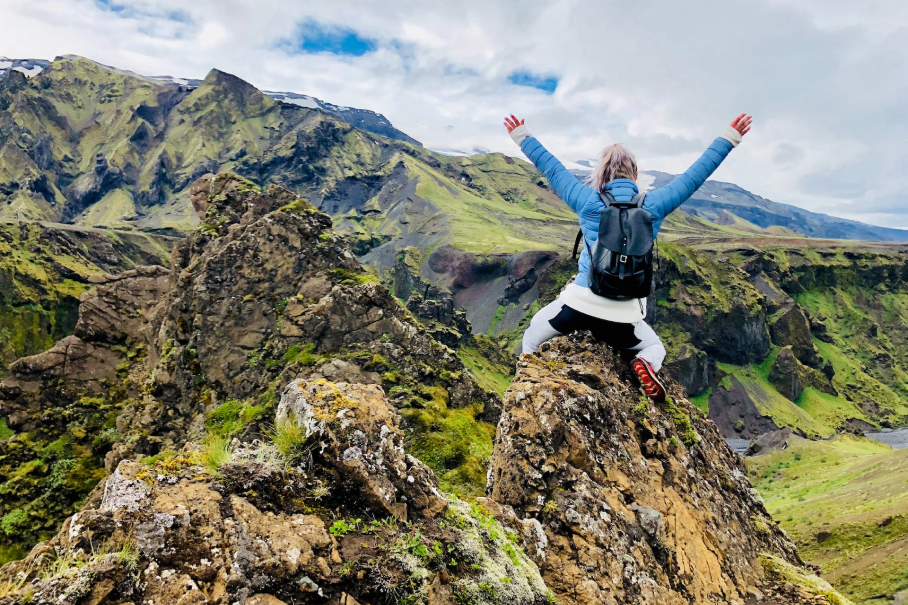 Plan Your Iceland Solo Trip Now!
Whether you want to witness a volcanic eruption, enjoy a natural hot spring all to yourself, or explore far flung corners of the Ring Road, your solo trip to Iceland will be nothing short of magical!
Book your Iceland solo travel adventure with Firefly Car Rental Iceland and use the money you save for a fresh seafood dinner or indulging in an excursion or two. You're well on your way to an unforgettable solo trip in Iceland!