Iceland is a notoriously expensive country to visit, but what many travelers don't realize is that there's a virtually endless array of free activities to take part in and you can save money while touring in the city.
In fact, most of Iceland's most incredible sights are completely free! Here are the best free things to do in Iceland.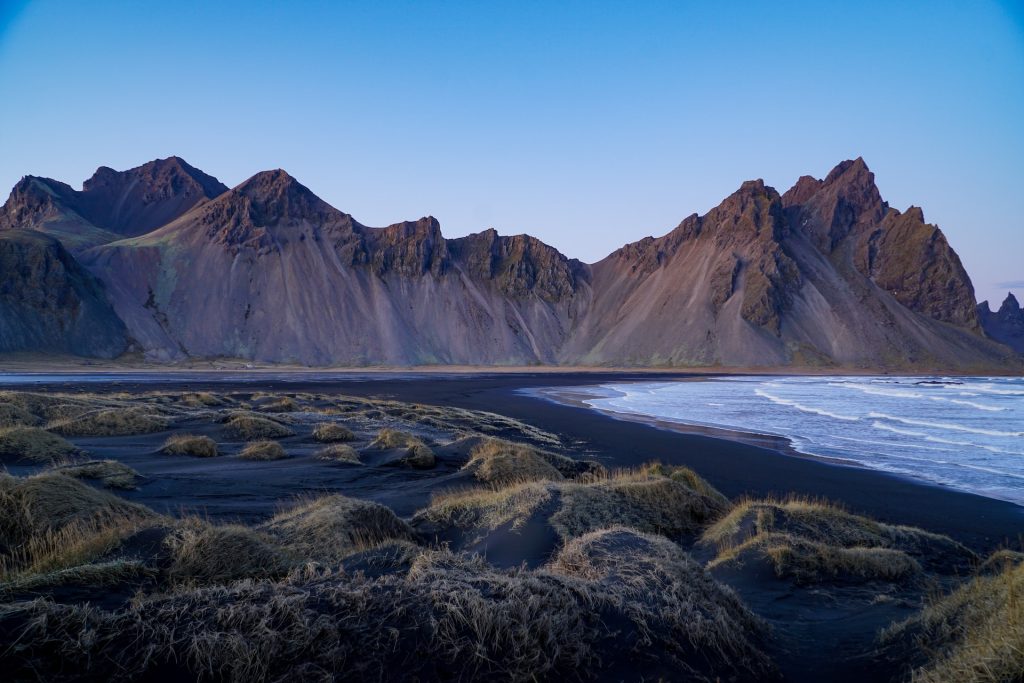 1. Do Some Hiking When the Weather is Nice
One of the best free activities in Iceland is getting out on the trails. Not only will you witness stunning scenery, it's likely you'll meet friendly locals along the way. You may even have these natural pathways all to yourself, depending on the time of year! Hiking is completely free and a great way to get exercise while also seeing Iceland's beautiful landscapes up close and personal.
Some of the premier hiking trails include Fagradalsfjall Volcano, made famous due to its recent eruption, Asbyrgi Canyon, and the stunning black sand beaches of Djúpalónssandur and Dritvík. If you happen to be visiting Iceland in summer, head to Landmannalaugar for incredible hikes that can only be accessed in these warmer months.
Before heading out, be sure you have the proper gear with you including sturdy hiking boots or trail runners and outdoor gear for all seasons. Always be sure to double check the weather the day you go. Even in summer, the weather can take a miserable turn!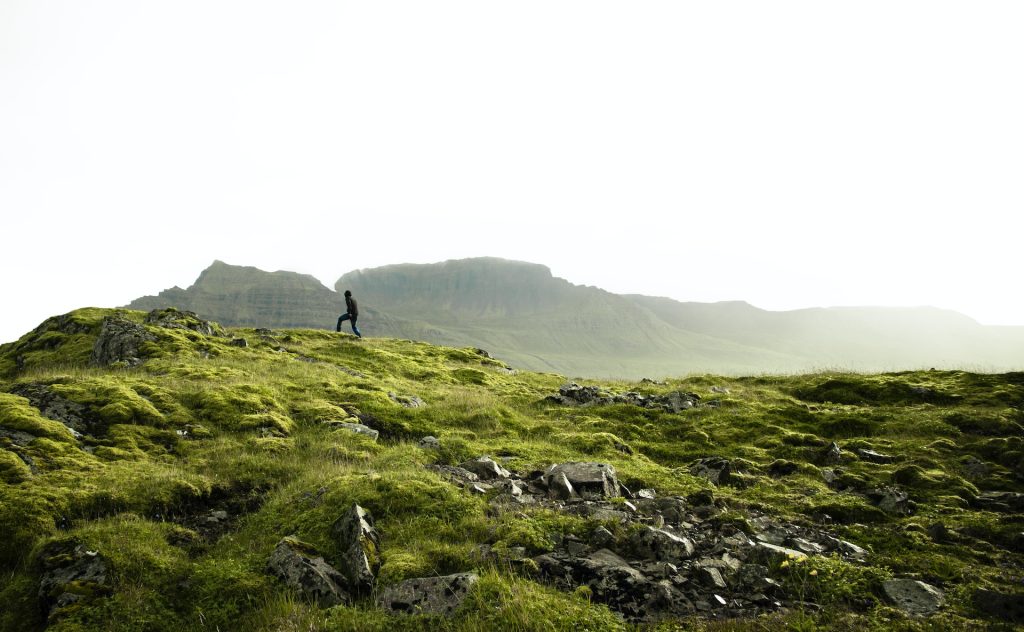 2. Visit the Free Natural Attractions
All of the natural attractions you'll find along Iceland's Ring Road are free! Yes, that's right. Famous sights like the Seljalandsfoss and Skógafoss Waterfall, Jökulsárlón ice lagoon, Vik Beach, and Mount Esja don't require entrance fees of any sort.
Although the attractions themselves are free, know that there may be a parking fee thrown in here and there. These usually don't exceed $7.
The cheapest way for getting to the natural wonders
Unfortunately, Iceland's public transportation isn't a viable option for seeing the most amazing sights or reaching those truly incredible free attractions. Journey times are long and you won't have the opportunity to stop when you see one of hundreds of beautiful vistas. Instead, rent an inexpensive vehicle through Firefly Rental Car for the best budget friendly rental options on the island!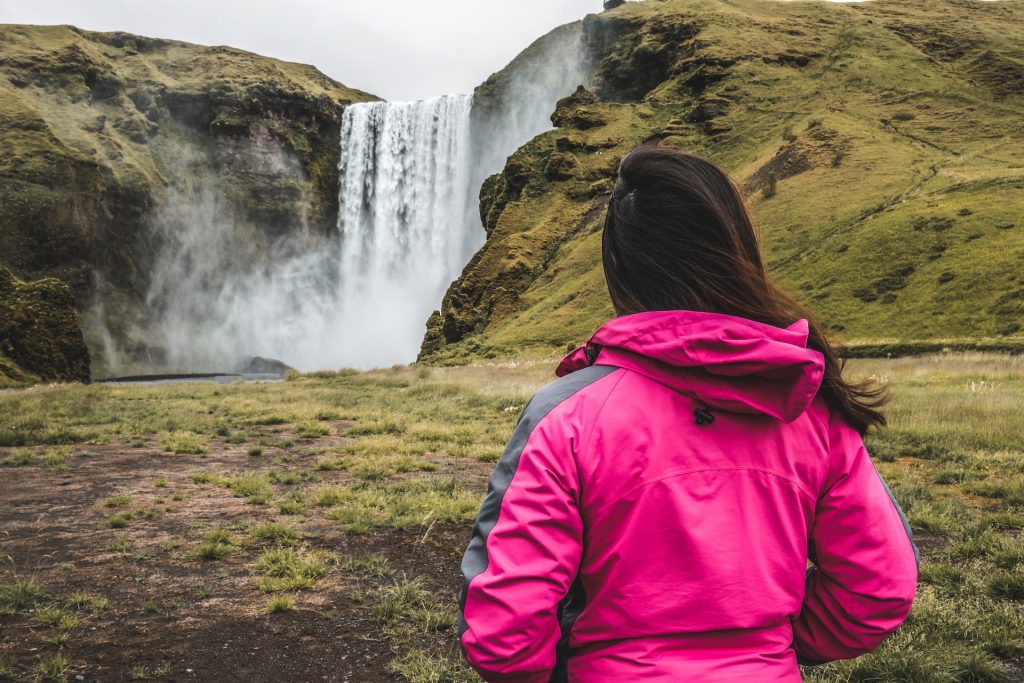 3. Free Attractions in Reykjavik
Reykjavik, Iceland's colorful capital, has many free attractions for visitors. Stand in the shadow of the imposing Hallgrimskirkja Church (or you can also pay a small fee of adult 1300 ISK and kids 200 ISK to go on the tower of the church and get the best views of the city), and visit the free Einar Jónsson sculpture garden after visiting the Church.
You can also gaze out at Sun Voyager with sweeping views of Reykjavik Harbor and Mount Esja, or admire the whimsical Harpa Concert Hall. If you start to feel hungry, pop in to the most famous hotdog stand in Iceland, Bæjarins Beztu Pylsur, for a €5 lamb sausage.
If you would like a slightly long walk away from the city center, you can also consider walking to the seltjarnarnes peninsula which is approx 15 mins walk away from the heart of Reykjavik. There, you can see the grótta lighthouse and do some bird watch during summer time.
Reykjavik is a fairly small city so park your car at your hotel and walk around town to see these attractions, all of which are within about a mile of each other.
A little Local expert tips: You can also join a free walking tours Reykjavik and learn more about the city with a local. This guided tours is free of charge, and you can tips the guide after the tour if you would like to.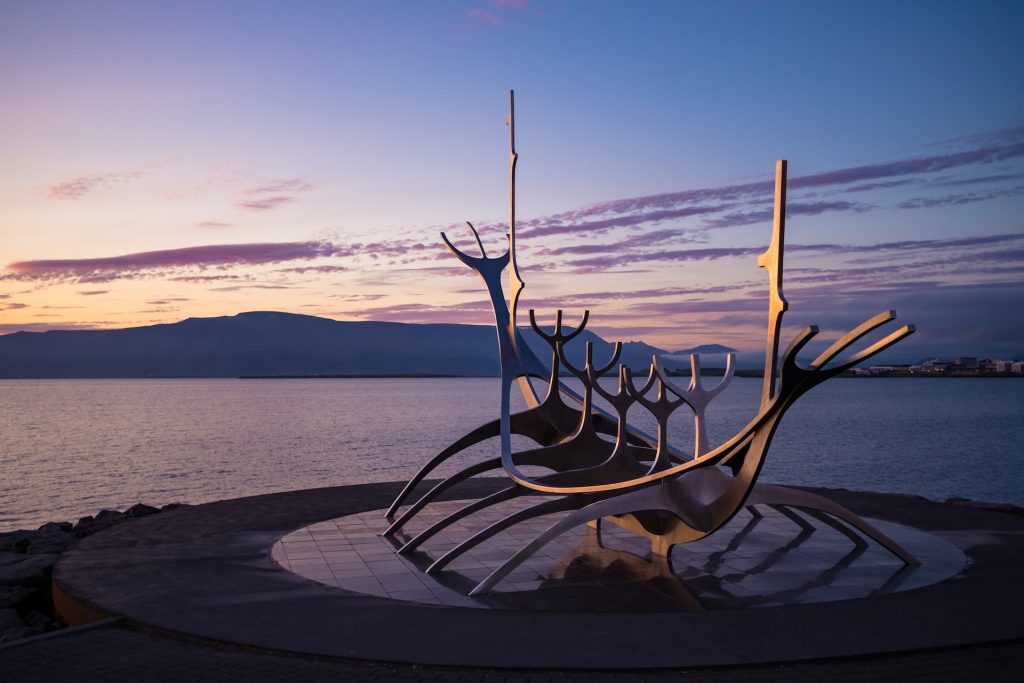 4. Visit the Free Icelandic Natural Hot Springs
Iceland might be famous for the Blue Lagoon, its milky, sky blue waters luring in visitors who are willing to pay a pretty penny. But why spend the money when some of Iceland's best hot springs, complete with jaw-dropping views, are completely free? Seek out Hellulaug Hot Spring in the mythical Westfjords, Seljavallalaug hot tubs Pools, or the Reykjadalur hot spring river, weaving its way through the undulating landscape.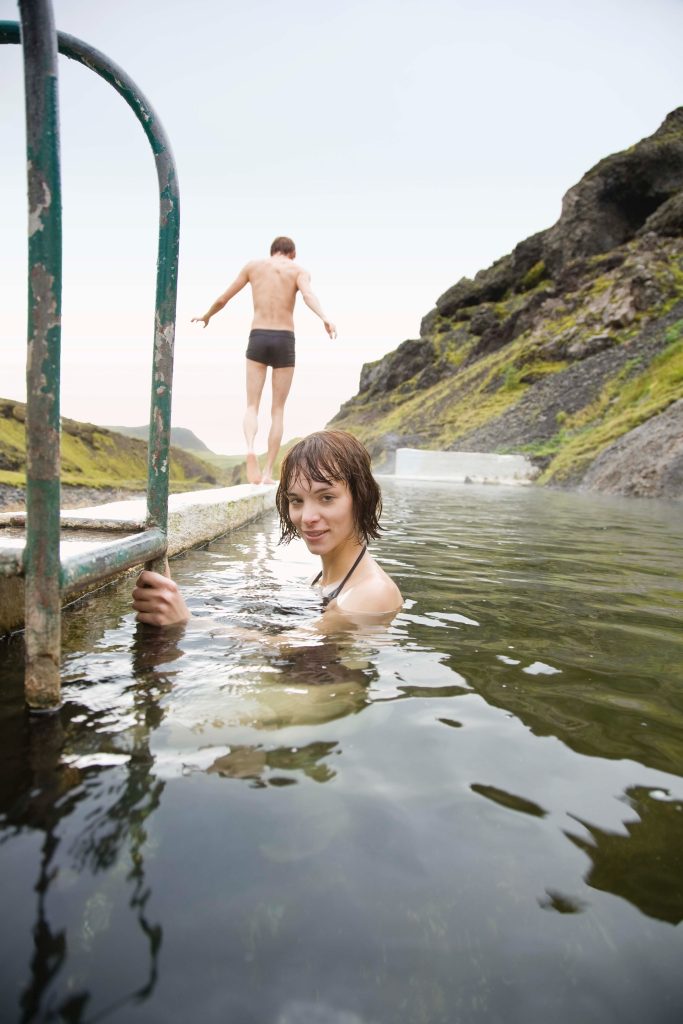 5. Experience Natural Phenomena
The Northern Lights, dancing through the night sky come winter, and Midnight Sun that never sleeps during summer, are two of Iceland's most intoxicating natural phenomena. Luckily, these sights are both naturally free to see! Some of the best places to witness the Northern Lights in Iceland are away from the light pollution of large cities.
Venture out to Jokulsarlon to see them mirrored in the glacier-strewn lagoon! Spend your extra daylight during the Midnight Sun at destinations you can't reach outside of the summer months like Landmannalauger and Kerlingarfjöll.
If you do happen to be visiting Iceland in winter for the Northern Lights, be sure to rent a 4×4 car to navigate the icy roads safely. You may also have a better chance at seeing this breathtaking phenomena from roads that are further afield, easily reached in a well equipped vehicle.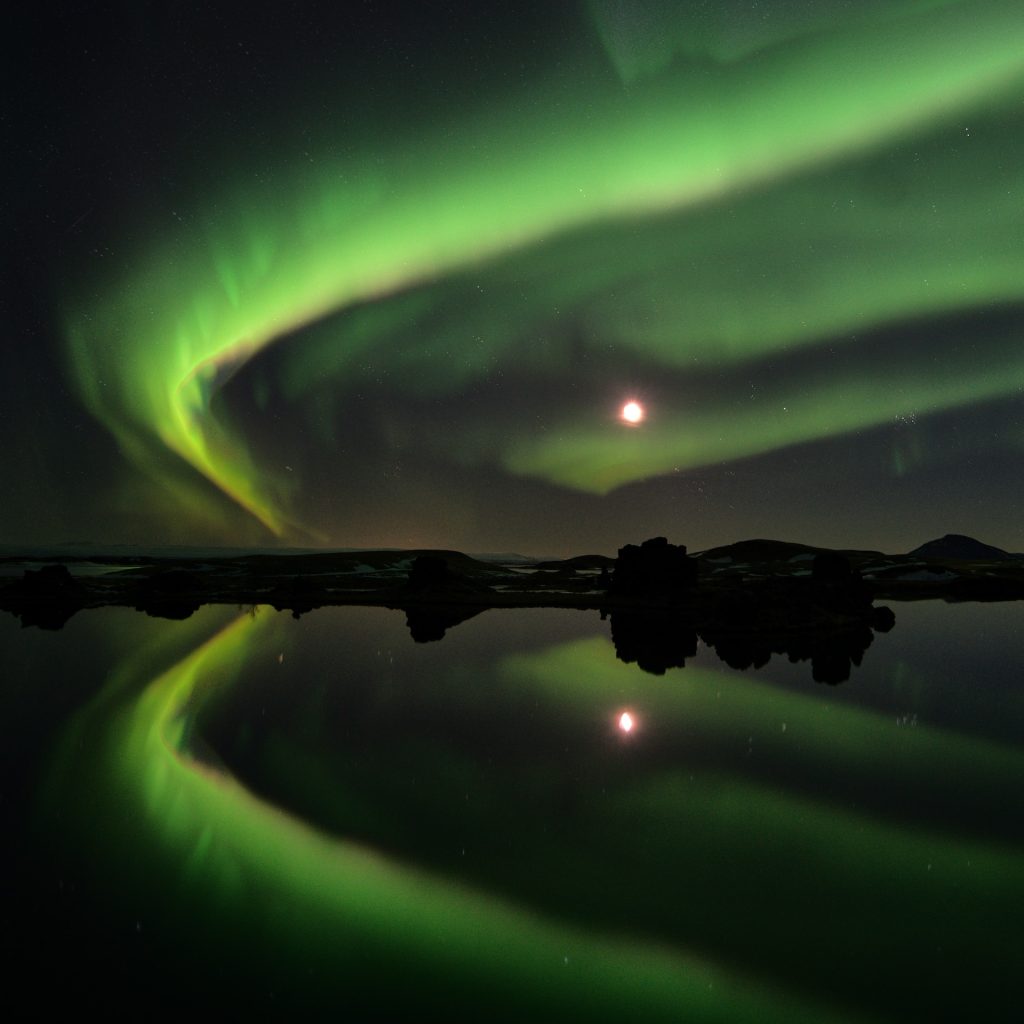 6. Enjoy Free Shows in Reykjavik Bars
Reykjavik's nightlife is legendary. What else are locals supposed to do during the unrelenting polar night? Because the harsh winter weather keeps Icelanders cooped up for months, locals have dedicated themselves to entertainment and the arts, the perfect remedy for keeping away the winter blues.
Live shows are constantly on offer in Reykjavik's myriad bars and cafes. Check out KEX Hostel,Hi Loft Hostel and drunk rabbit irish pub for undeniably hip vibes and live music in a cozy bar area or the Dillon Whiskey Bar for swanky blues.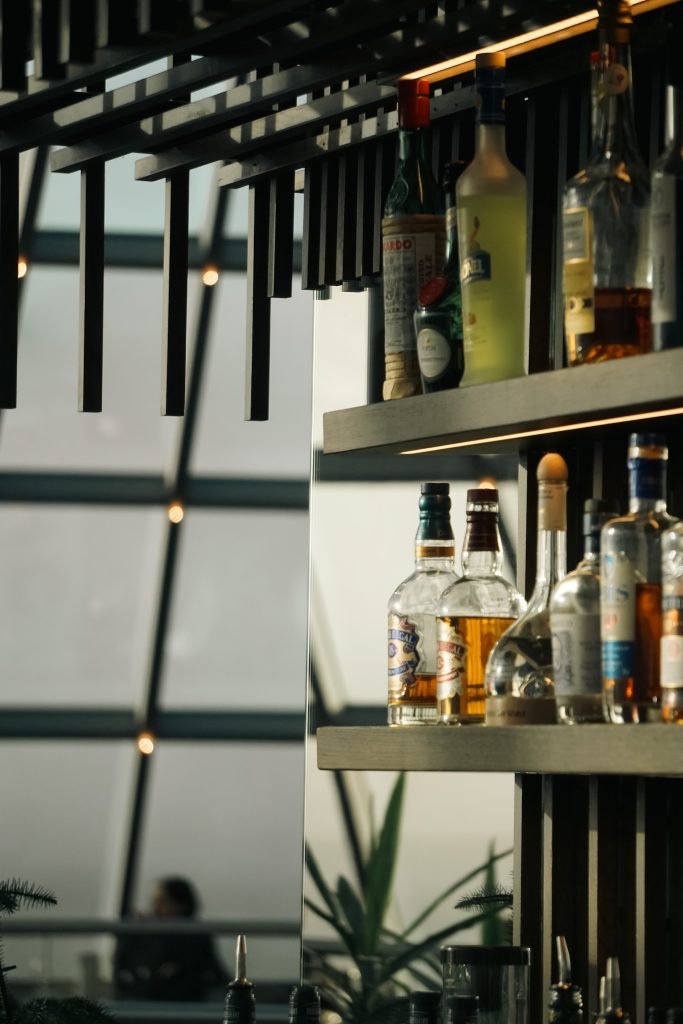 7. Take a Free Reykjavik Walking Tour and Learn the Icelandic Culture
What better way to get to know a city, or better yet, a country, than by walking tour? Get your bearings in Reykjavik with your local guide, learning about not only the city's most notable features but also Icelandic history and its rich tradition of folklore. It's said that over 50% of Icelanders believe in elves and you might be convinced too!
The Best Way to See Iceland's Free Activities
The best way to seek out all of the free things to do in Iceland is by renting a car! Book your Iceland car rental with Firefly for an inexpensive yet reliable vehicle to get you around the Land of Fire and Ice.