When looking to go on holiday, one thing you may consider is the safety of the country in both political and criminal aspects. Many websites do their research to find out the statistically most peaceful countries (combining current political conflicts, crime rate, terror threat statistics and many more to rank 147 countries and territories). Iceland is up there – in fact, we are number one according to the Global Peace Index and have been for 10 years!
One of Reykjavík's most famous, if not the most famous, historical sites is the 1986 meeting summit of President Ronald Regan and President Mikhail Gorbatsjov that marks the end of the Cold War – Höfði. The house was originally a building for the French Republic but has had many infamous political figures such as Winston Churchill and the Queen of England. Although the house is not open to the public, you can walk on the land and view it from the outside.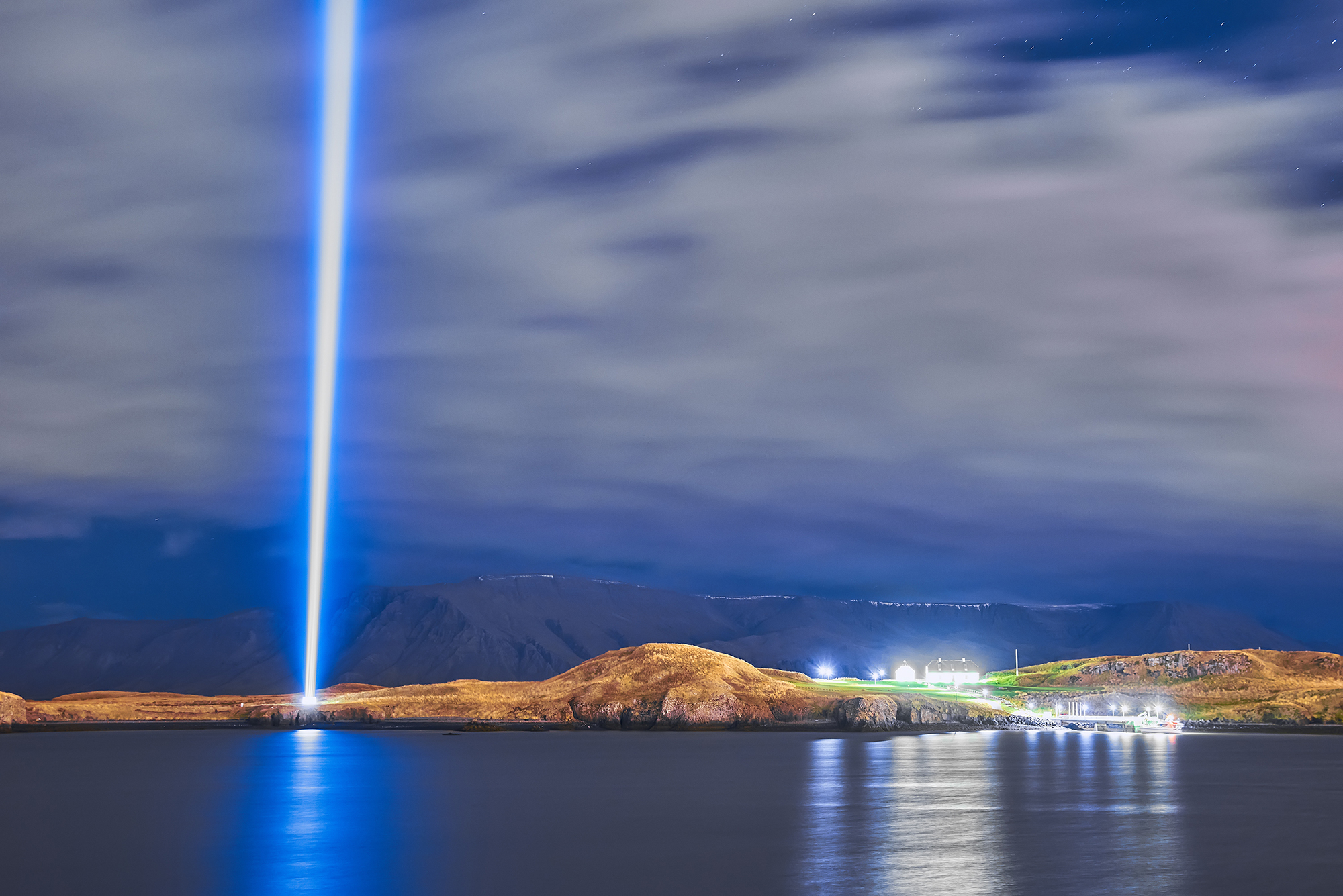 Another place to visit near Reykjavík with peaceful connotations is the Imagine Peace Tower on Viðey Island created by Yoko Ono. This art piece was made in 2007 which reflects the work by Yoko Ono and John Lennon towards achieving world peace. The 'tower' is actually a powerful light that beams into the dark sky to create a tower, its appearance changes depending on the weather and cloud cover at the time but can usually be seen for miles and makes a good picture or two from Reykjavík bay. The tower is lit during certain times of the year – October 9th until December 8th to commemorate Lennon's birth and death, Winter solstice between December 21st and January 1st, Ono's birthday on February 17th, and the first week of spring to commemorate Ono and Lennon's honeymoon.