Renting a car and exploring Iceland independently has grown considerably in popularity with tourists in recent years. The freedom to design your own itinerary and set your own pace is enticing, and in summer, the traffic swells accordingly as people take to the road. But what if you're planning to visit in winter? With fewer cars on the road and the chance of seeing Iceland's magnificent hills and valleys under a photogenic dusting of snow, it's an exciting prospect. Of course, winter driving in Iceland brings its challenges, but these are not insurmountable. These are the things you need to know if you're planning an off-season adventure.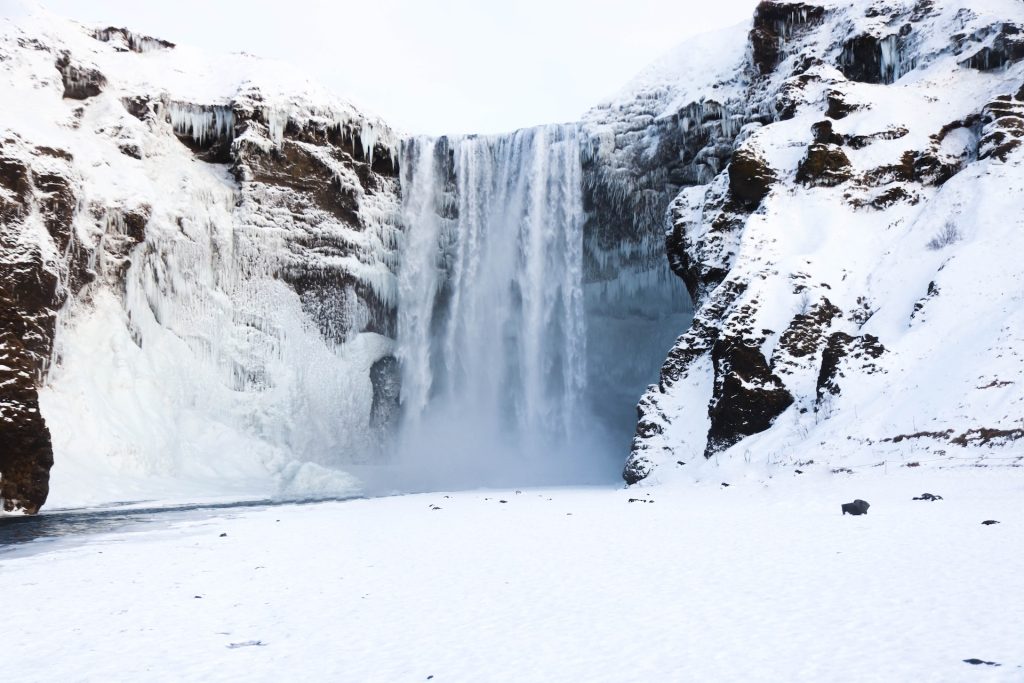 Plan for fewer hours of daylight
Mainland Iceland sits just beneath the Arctic Circle and as a consequence in the winter months, the hours of daylight shrink considerably. In Reykjavik, for example, sunrise and sunset can be as little as four hours apart, and you can shave an extra hour off that in northerly Akureyri. Yet by the end of February, that figure has already increased to around ten hours. Such variations can have a big impact on how much you can fit in to your schedule and equally, your confidence behind the wheel. Typically, you'll want to spend as much time as you can sightseeing, maxing out your time exploring Iceland's incredible landscapes. Often in winter, therefore, there's a chance you'll find yourself driving at night or in poor light, so get your bearings by making at least your first drive in daylight. Driving in the dark is not only more challenging, you'd also be passing up the chance of enjoying those stellar views. It's a good idea to take this into consideration when choosing which winter month to come.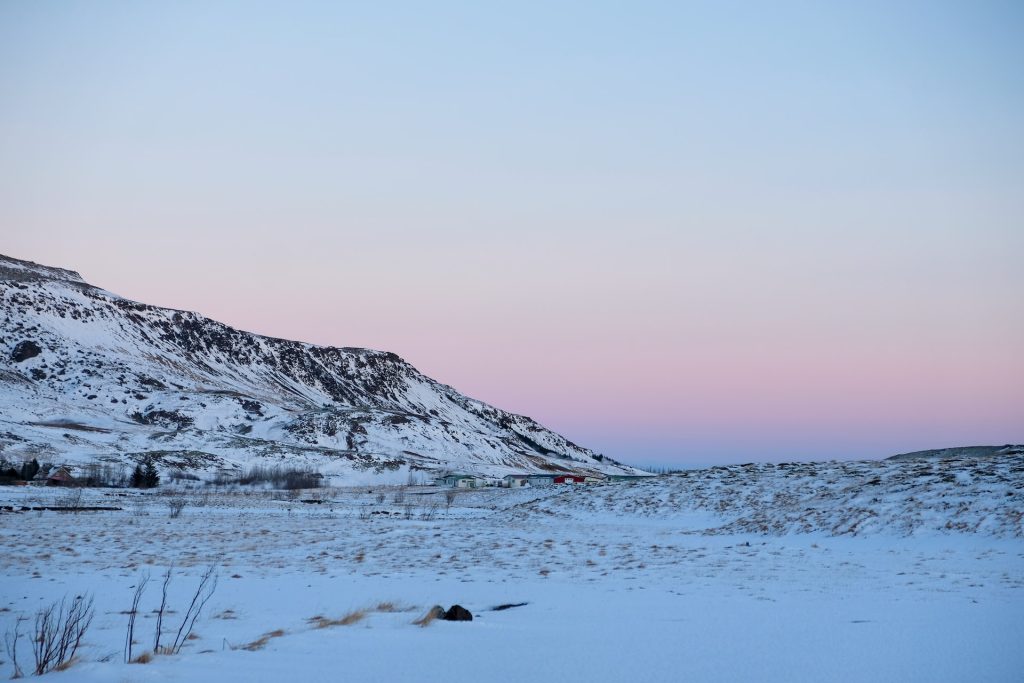 Consider paying for GPS
Driving times on apps such as Google maps often underestimate the time it takes to make journeys. What starts out as perfectly manageable can become a bit of a problem if you're delayed along the way. Consequently don't overestimate how much distance you can cover; time on the road is time you won't be able to spend on the fun stuff. In inclement weather, it's even more crucial than ever to know precisely where you are. If your plans are likely to take you off the main road into remoter parts of the countryside, you might not have a reliable WiFi signal, so consider adding GPS as an extra when you pick up your rental car. However, never blindly trust what the Sat-Nav tells you – it isn't always right. In East Iceland, for instance, travellers are often presented with the Öxi pass as an option. On paper it looks ideal, cutting off a corner of the ring road which in theory should reduce your journey time. In reality, however, it's a narrow and steep mountain pass that can be a challenging drive.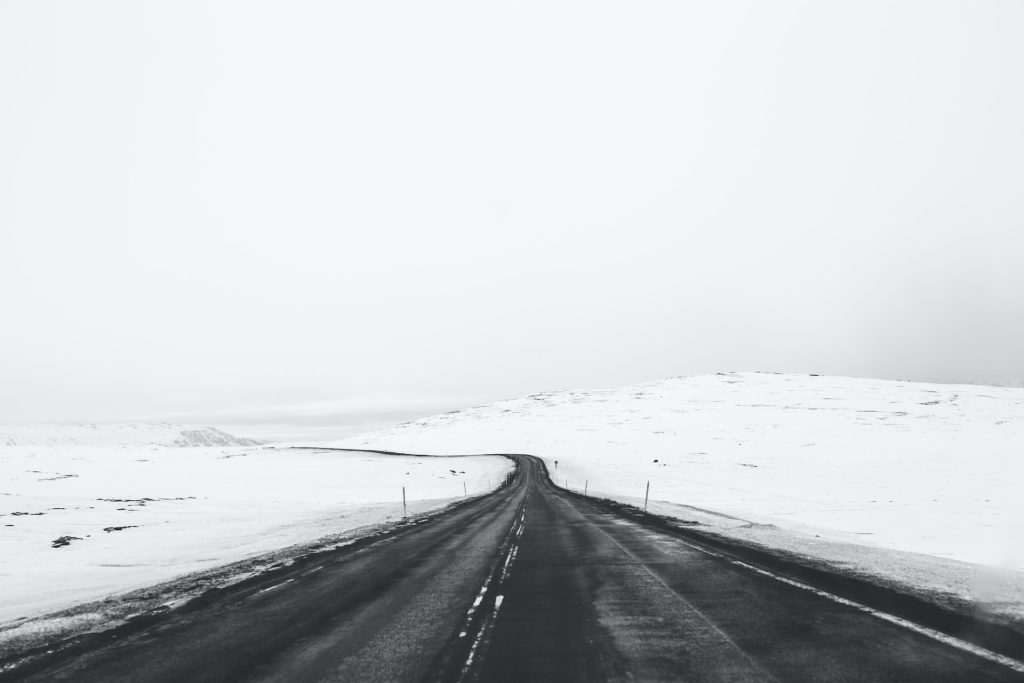 Pay attention to the weather forecast
Iceland's weather can change rapidly. One minute you could be remarking on how lucky you are to have encountered blue skies and the next you could drive into a snowstorm. While the weather is famously unpredictable year-round, your chances of encountering strong winds, heavy rain or snow and ice increase outside the summer season. Any of these can force the temporary closure of roads and passes. And make sure you're using the Icelandic version of the seasons: wintry weather isn't unheard of in April or October. It's wise to pay close attention to the forecast and at regular intervals throughout the day check whether it has changed. Visit the website of the Icelandic Met Office and seek local advice where you can. Be especially careful in windy conditions; hang on tight to your car door or risk the expense of fixing a broken hinge if you haven't taken out the appropriate insurance. Don't be tempted to take chances; instead, embrace delays as part of the experience of a winter trip to Iceland. Also, keep your itinerary flexible so that you're not chasing to reach your next destination, particularly factoring in plenty of spare time towards the end of your trip when you need to catch your flight home.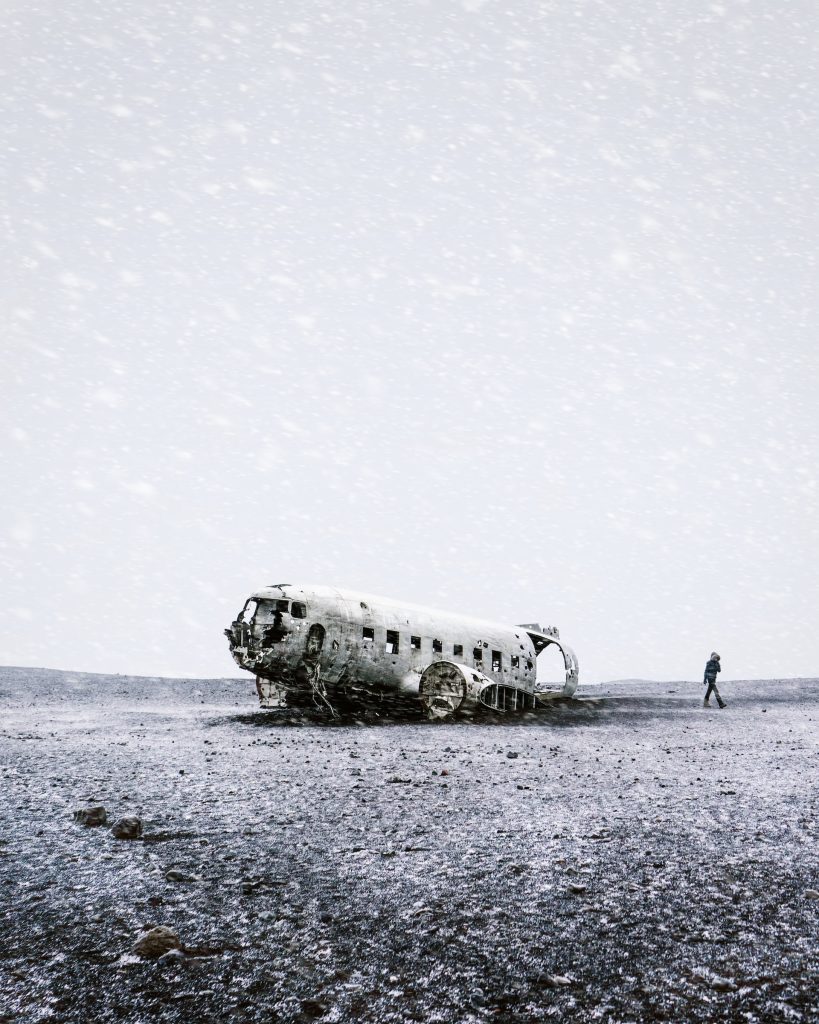 Expect road closures
Iceland's mountainous interior is only accessible during the summer months, typically from June to August. Barriers shut off the F-roads which lead up to the highlands and you won't be able to drive on them as it's against the law – not to mention forbidden in your rental contract. Road closures can also occur on some of the more exposed coastal roads and mountain passes in inclement weather, particularly in the north and the east of the country. Occasionally, even the ring road can be affected. Such closures can be frustrating but they are usually short-lived and roads are reopened as soon as it's safe to do so. You can keep abreast of real-time changes by monitoring the Safe Travels map online or download the app. As the saying goes, it's better to arrive late than not at all. That said, if you want to minimise the chance of interruptions and diversions, it's advisable to stick to major roads. Alternatively, base yourself in Reykjavik and take day trips out to the surrounding countryside which can be easily rearranged if conditions deteriorate.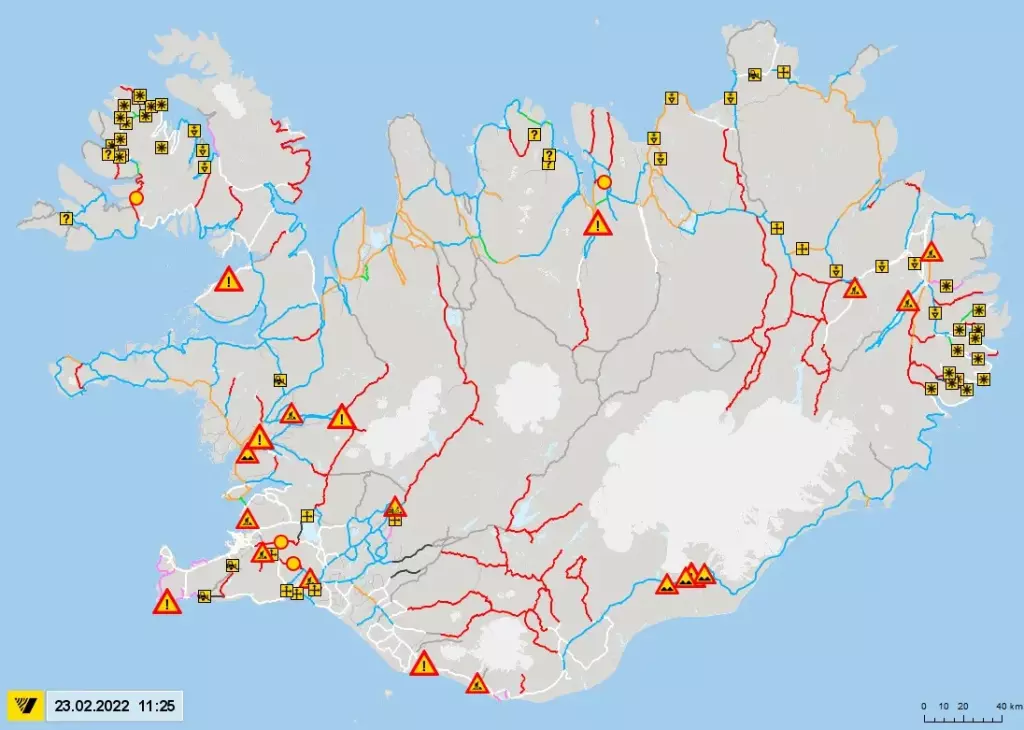 Be prepared
Your safety and that of others on the road is more important than reaching that must-see waterfall or canyon, no matter how impressive they might be. If it has snowed, make sure your windscreen and windows are completely clear before setting out. Keep a torch in your car and your fuel tank topped up; out in the countryside it could be a significant distance between petrol stations and you don't want to have to rely on flagging someone down if you run out. Drive to the conditions, allowing more time than usual to slow down and stop; you definitely don't want to be braking hard if there's a chance of black ice on the road. Make sure you have some cash on you for emergencies such as needing to pay for unexpected overnight accommodation on top of the room you've already reserved. Carry a bag of snacks and drinks in the car just in case; if you run out, you can grab a hot drink or something to eat at one of the many service stations on the ring road. Lastly, remember that cold temperatures can drain your phone battery, so make sure you have a portable charging block or a car-compatible charger in case you need to make a call.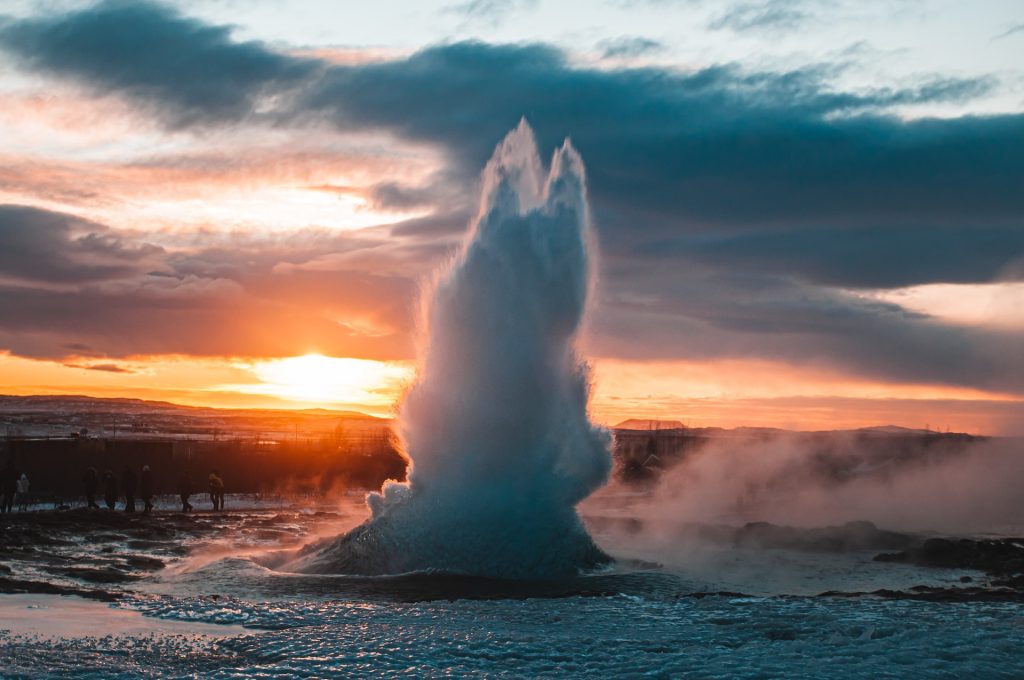 Drive to the conditions, not the speed limits
Renting the right kind of vehicle is essential for winter driving in Iceland. Particularly on those days when ice or snow covers the ground, you'll be glad you upgraded to a 4×4, as this will reduce the chance of the wheels spinning and the car sliding. Even if you only encounter challenging weather for a few hours during your trip, most people would say that the extra expense would be worth it for peace of mind, as is comprehensive insurance. When you pick up your rental, check it over. Make sure there's decent tread on the tyres and that the windscreen wipers are working efficiently. Winter tyres are actually compulsory under Icelandic law, as is the use of headlights during the daytime. As a careful driver, you too can reduce the risk of accidents. Lower your speed, especially on gravel roads where stopping distances are greater even in ideal conditions. Don't feel pressured if others are overtaking; chances are you won't know the roads like the locals do. If it doesn't feel safe to drive as fast as the legal limit says you can, trust your instincts and drive more slowly.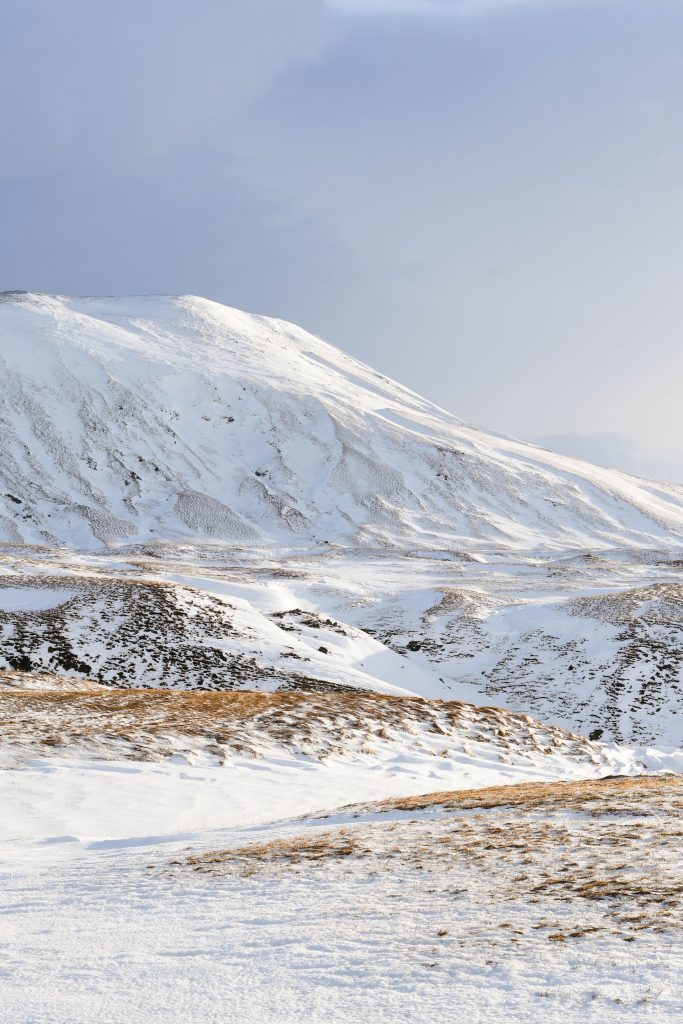 Hiring a campervan or motorhome
Many travellers to Iceland find that renting a campervan or motorhome helps with their budget. Rolling transport and accommodation into one makes sense if you're trying to cut costs. That said, if you're planning to drive one during a winter trip, there are a few considerations to bear in mind, including double checking which campsites are open year-round. Most importantly as regards our winter theme, high sided vehicles are more vulnerable in strong winds. If you are planning to travel through parts of Iceland that are known for their blustery conditions, consider a more compact vehicle that sits lower to the ground as it will feel more stable. Also make sure the campervan or motorhome you've selected is going to be cosy and warm with a decent heater; there's nothing that would ruin a holiday faster than being cold, wet and miserable.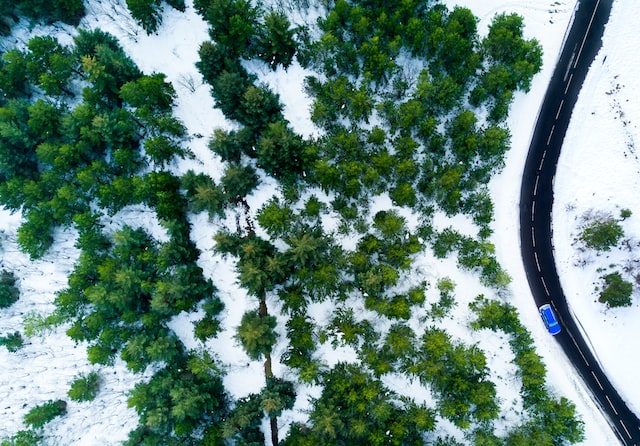 Manage distractions
Arguably the biggest hazard of winter driving in Iceland is the scenery. Such breathtaking landscapes can be very distracting, not least if you're lucky enough to spot the herds of reindeer in East Iceland that migrate down to the coastal lowlands during the colder months. Stopping by the side of the road can be tempting but it's really not safe for you, your passengers or other drivers. Similarly, driving off road is a big no-no; a couple of tyre tracks in the snow might not seem significant, but you'll potentially do untold damage to hidden vegetation that could take years to recover. Instead, find a layby or car park to pull in so that you can enjoy your surroundings without the risk of running off the road. Perhaps better still, pass the driving to someone else for a few hours. If there's somewhere you're really keen to visit but can't reach by car yourself, consider parking up for the day and booking a guided tour. You'll be able to reap the benefit of travelling in a super jeep, for example, with extra clearance and inflated tyres, to reach ice caves and glaciers that would otherwise be off-limits.
Most of all, remember that winter driving in Iceland is nothing to be feared. With the right preparation and a healthy dose of common sense, you'll enjoy a trouble-free trip and return home with plenty of incredible memories to share with friends and family.