Below are very important travel tips
Sightseeing while driving is one of the main causes of rollovers and other accidents – please stop the vehicle when viewing our beautiful country.
Great care must be taken when leaving asphalt roads and driving on to gravel roads. The different surfaces can make the vehicle slide, please slow down!
Blind summits (Blind hill) are common in Iceland – Please slow down and keep to the right as you will not see the approaching vehicle until very late.
Please be prepared for farm animals grazing by the roadside and straying into or crossing the road.
There are many one-way bridges on the highways, only one vehicle can cross at a time.
Avoid driving when you are tired. You can experience 24 hour sunlight during summertime, this confuses many people. If you get tired take a 15-minute nap.
PLEASE BE AWARE THAT:
Your insurances do not cover damages when driving off road.
Your insurances do not cover damages when driving in water/river.
Your insurances do not cover damages to tires and under body of the vehicle.
You will need special insurance to reduce excess liability in case of damages caused by ash/sandstorm.
2WD vehicles are not allowed in the highlands and they are not insured on roads marked with "F"
(All highland roads signs are marked with an F, i.e. F26).
This includes the roads marked: Kaldidalur #550, Kjölur #35 and Landmannalaugar #208.
Driving these roads on a 2WD vehicle will incur a fee. For more information please refer to the rental terms and conditions.
Useful travel informations
To help you travel safely we have listed a few web links to help you find a useful travel information.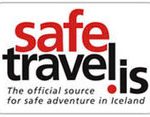 www.safetravel.is
A webpage that was created by the Icelandic Association for Search and Rescue. Has useful information about travelling whether you are driving, hiking or by other means

www.road.is
General information about road conditions and weather in Iceland. If you are travelling into the highlands we strongly recommend that you visit this website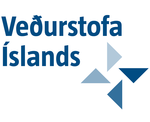 www.vedur.is
Official website of the Icelandic Met Office (Weather office). Here you can find everything about the weather in Iceland, along with information about seismicity, avalanches, pollution and more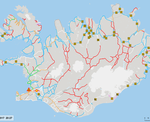 vegasja.vegagerdin.is
A special road viewer website from the Road Administration for information on road conditions and weather. We strongly recommend that you visit this website for current information.