Finding your perfect car at a great price
Iceland car rental companies are everywhere competing for your business, and this massive range of rental options is great, but with everybody offering the 'best deals' it can be very difficult to pick which one is best for you. Which one should you go for? What do some of the packages mean and why do you want/need them? Do they have reliable cars? Keep reading for more advice before getting out your credit card.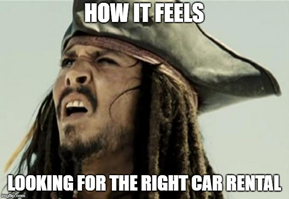 Price
Price is the first thing you think of when choosing a rental car— after all, Iceland is not exactly the cheapest country and you want to get the best value for money, but the greatest value doesn't always mean the cheapest. Windscreen insurance is a perfect example, but further information on that is below as well as other factors to consider when comparing car rental companies.
Our booking system is designed to be as simple and transparent as possible: you choose what you are paying for and know exactly how much it costs – no hidden extra charges. A credit card in the main driver's name is required when making your booking. Got questions? Call during office hours on (+354) 522 00 22 or email us at firefly@firefly.is and our friendly customer service staff will respond as soon as possible.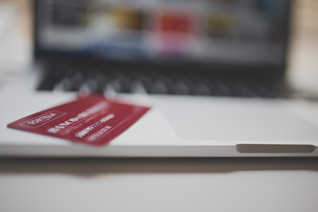 Do your homework – read those dreaded Ts&Cs
Each car rental company has a different policy on what they provide and what they expect from you as a driver. For example, a typical standard for renting non-4×4 vehicles is that they aren't allowed on F-roads – this is often the case when renting a car in Iceland for your safety as these roads can be very dangerous – but knowing this may change the rental cars you are looking to hire if you plan, for example, to visit the Highlands on your road trip.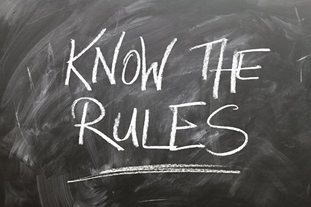 Insurance
The bane of every driver – you don't use it when you have it and wish you had it when you don't. Often general coverage applies in hiring the vehicle with Icelandic car rental companies, and circumstances that invalidate your coverage are spelled out in the Terms and Conditions, but often there are still a few coverages that are not included, which vary between companies.
The most highly recommended tip is to make sure you have the windscreen protection. Iceland's many gravel roads have a habit of kicking up stones and leaving cracks in windscreens – you would not believe how common this is, even on the shortest of journeys and at the most inconvenient times – keep peace of mind by making sure you have this insurance. The cost of the new windscreens without coverage can be quite steep and varies between companies.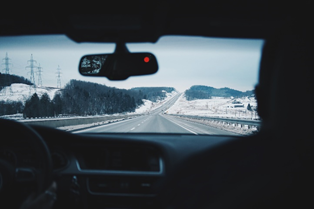 Driving in Iceland – the restrictions
F-roads in Iceland lead you to some of the most beautiful areas of the country, but these Icelandic roads are extremely dangerous and require your full attention while driving. Not all car hire vehicles are permitted to drive on these roads; car rentals often only allow 4-wheel drive vehicles to be used but, again, each rental is different.
We offer vehicles suitable for F-road driving which are clearly found by clicking the 'more information' link under the group class of each vehicle when making your booking.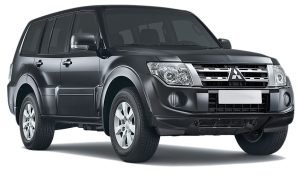 Shuttle Services
Most car rentals offer free shuttle services from Keflavik International Airport. Firefly is no exception: we offer a free shuttle service to/from Keflavík Int. Airport to our station at Blikavellir 1, located within the airport area.
To begin the shuttle service when you arrive at the airport, please check in at the Firefly meeting point at the Hertz car rental desk located just past customs in the Terminal building. Please note that there may be more than one party being collected at a time.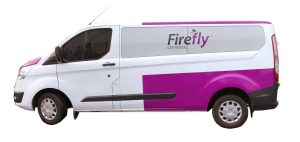 We also offer a free shuttle service between our station in Reykjavík downtown to/from all major hotels within downtown centrum only. The cars are not delivered to you at either the airport or within the city as some final paperwork must be completed at the Hertz stations. Please note for the Reykjavik station, that during busy periods we cannot guarantee that your full party will be shuttled to the rental office. In this circumstance our priority is to take only the driver of each party, without luggage, to collect the vehicle. Drivers can then return with their rental vehicles to collect the rest of their parties and luggage.
The shuttle service must be booked in advance by calling +354 522 0022 or emailing us at firefly@firefly.is with your full name and booking reference.

Reviews
We value feedback from our customers to find out about your rental experience and how we can improve our products and services. If you would like to publicly share your experience or any images from your trip you can do so on Facebook or by tagging your images with #fireflyiceland #icelandinreality on Instagram.