Unlike many European countries, Iceland doesn't have an extensive network of public transportation. You won't find any trains or metros in this small, island nation. That being said, getting around Iceland isn't difficult but options are a bit limited. From renting a car to catching the bus, here's the ultimate guide to how to get around Iceland.
The Best Way to Get Around Iceland: Rent a Car
So, how to get around and to exploring Iceland at your own pace?
Renting a car is undoubtedly the best way to travel Iceland! Not only will you have the ultimate freedom of the open road but you'll also have the freedom to go anywhere and do anything at any given time. Renting a car means that you won't have to depend on a bus schedule or jump on the big tour bandwagon. You'll be able to seek out those hidden gems and off-the-beaten path moments that only having your own set of wheels can give you.
The best time to book your road trip is when road conditions are good, typically from May to October, and the best of the best, are the summer months, between June and August. You'll also have an extended driving window as the days grow longer and Iceland enters into summer, when the Midnight Sun prevails. During summer months, you will have plenty of time enjoying the drive and ride.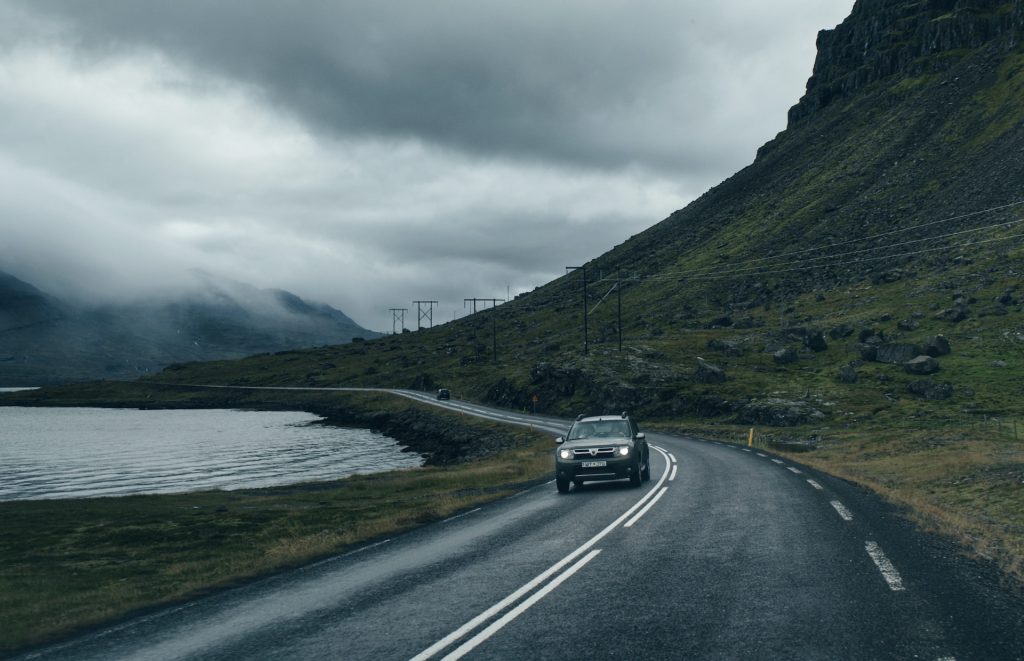 Cons of Renting a Car to Get Around Iceland
That being said, renting a car in Iceland doesn't come without its difficulties. Weather and extensive planning can both deter inexperienced drivers or those who just don't want the hassle of driving in Iceland themselves. Winter road conditions can be downright dangerous-icy roads, slippery with black ice can be expected.
If you're an inexperienced driver it is not recommended to self drive during this time of year. Ice, snow, and even blizzard conditions can pop up unexpectedly at any time, especially during the Icelandic winter months between November and April.
Renting a car and driving yourself will also require a fair bit of planning well in advance. If you want to put together a last minute trip or just simply don't want to drive yourself around, renting a car could be prohibitive. Another thing to consider for many drivers is that you'll need a driver's license at least for one year and a credit card to get behind the wheel in Iceland.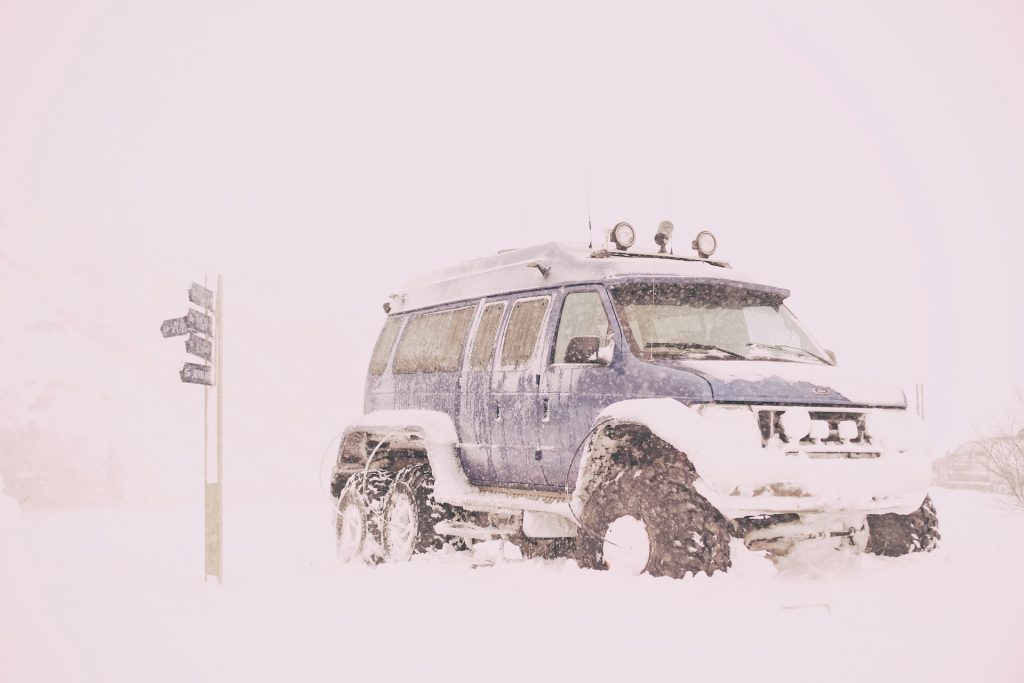 Alternatives to Get Around Iceland: Join a Tour
Although renting your own car certainly has its benefits, traveling by tour in Iceland is another great option. Joining a tour can enrich your experience, giving you the perspective of a local and imbibing your journey with a never ending well of knowledge. Not only will you discover things you may not have found on your own, but you'll learn invaluable tidbits of information.
Getting around Iceland by tour is also something to consider highly if you're an inexperienced driver or someone who isn't familiar with driving in winter weather conditions. Should you decide to take a tour, you can kick back, relax, and let someone else do the heavy lifting behind the wheel.
There are plenty of local tour options for the classic Iceland attractions and activities, you may visit the Golden Circle, snæfellsnes peninsula or go whale watching, seeing the northern lights with a local tour.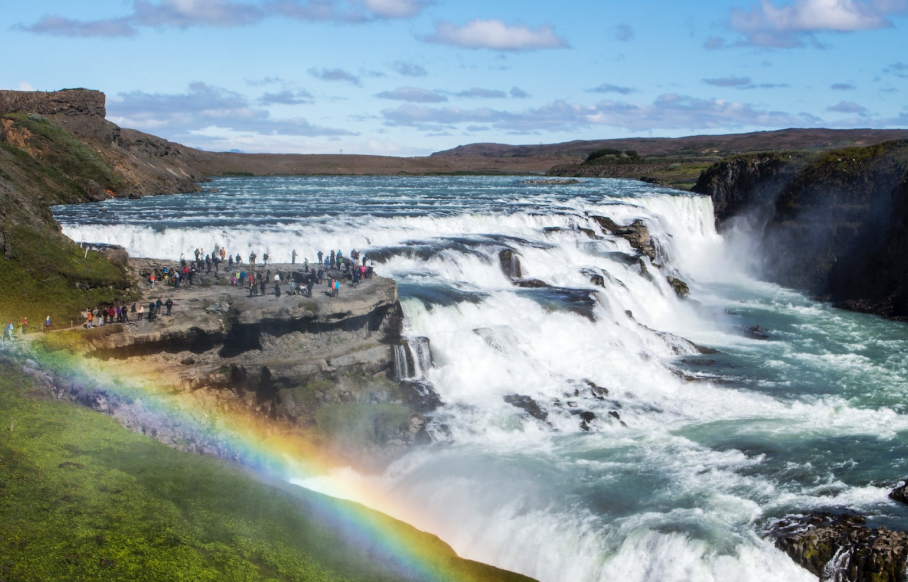 Cons of Joining a Tour to Get Around Iceland
While there are benefits of joining a tour, some cons to think about are that the itinerary will almost certainly not be flexible. Some of the best things about a road trip in Iceland are spontaneous stops at waterfalls or tiny cafes. This spur of the moment magic isn't possible on most organized tours.
Iceland's weather can also affect the itinerary on a guided tour. If you're renting a car, you can simply alter your trip if there's something spectacular you want to see but the weather is causing trouble. Overall, a tour may be informational and fun but will certainly limit your freedom and flexibility.
Alternatives to Get Around Iceland: Bus
Getting around Iceland by bus services can be a great way to connect the dots. The airport bus is the most cost effective method of reaching Iceland's capital of Reykjavik at around $15. Buses also connect most cities, including Reykjavik and Akureyri. You'll find some that drop riders off at popular sights, like Jökulsárlón, but these are few and far between and are usually extremely long journeys.
Cons of Getting Around Iceland by Bus
Iceland's bus system, while extensive, isn't the ideal mode of transportation for those that are wanting to see the best sights. Many bus journeys are arduous and can take well over double the amount of time it would take to drive a car. Most public buses only stop right in the center of town and fly past the most beautiful of Iceland's natural wonders.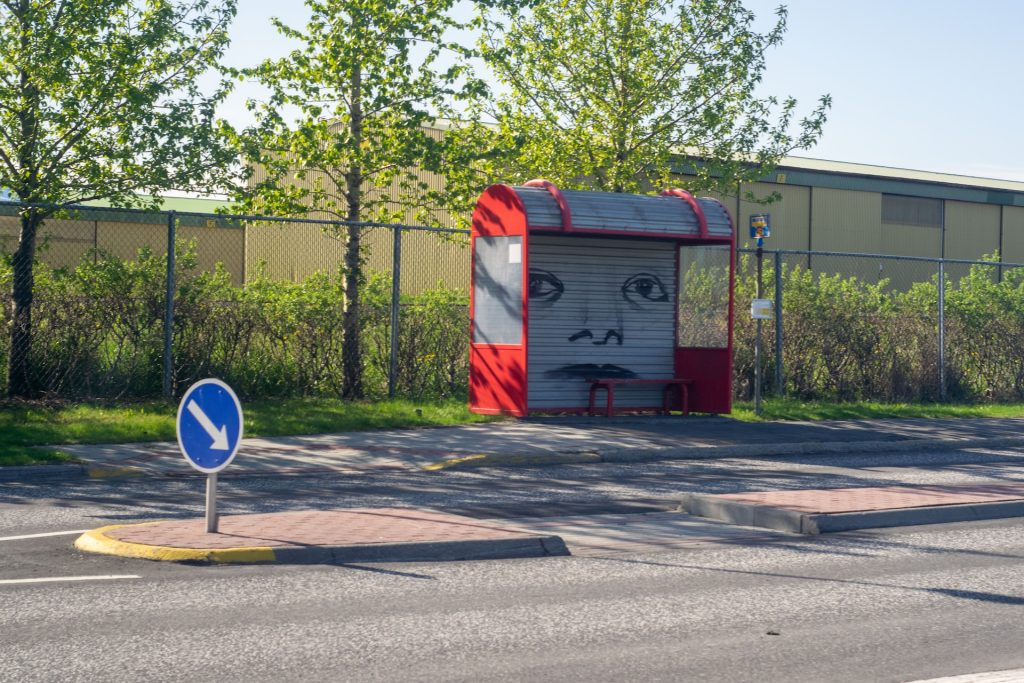 Alternatives to Get Around Iceland: Bicycle
One of the coolest, if not unconventional, ways to get around Iceland is by bicycle. Many locals use this convenient and health-conscious mode of transportation, if not mostly within city limits. Bikes are available for rent in major cities like Reykjavik and Akureyri. If you'll be sticking to a metropolitan area, this could be the perfect option for you as most towns are small.
Iceland is also a wonderful bike-packing destination and a tour around the Ring Road by bike is not only a feat of human power, but also of sheer beauty.
Cons of Getting Around Iceland by Bicycle
There are some obvious limits to traveling Iceland by bike. First, it's only possible during summer due to extreme winter weather conditions that can begin as early as September. Ice, snow, and blizzard conditions make bicycling from October to May not only uncomfortable but also potentially dangerous. Second, you'll need to be familiar with riding bicycles long distances if you're planning to use this as your main means of transportation.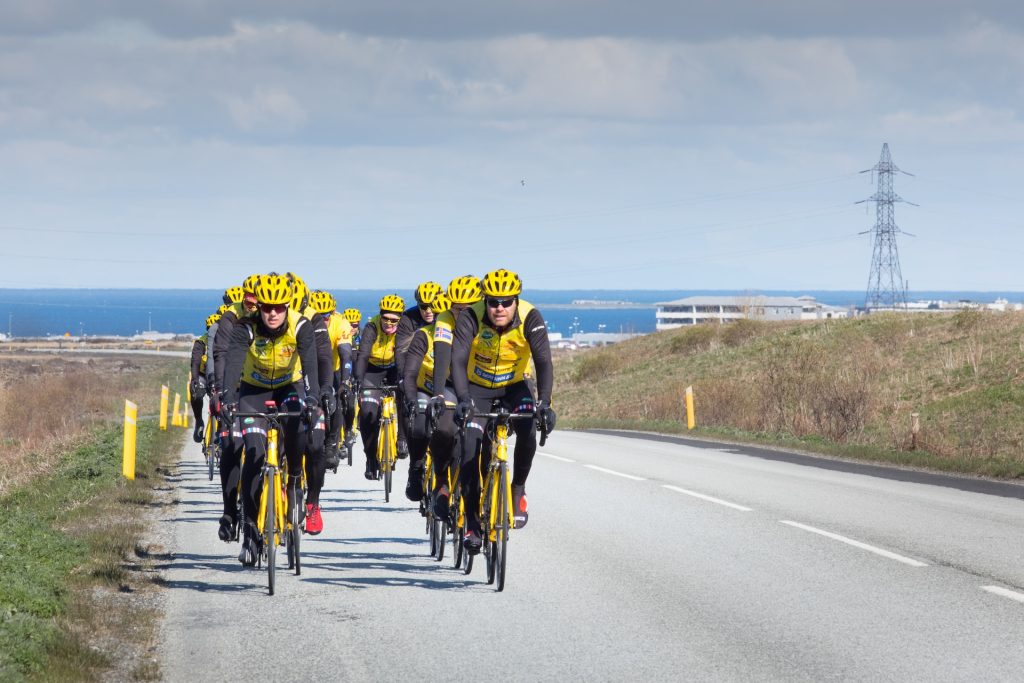 Alternatives to Get Around Iceland: Taxi
While generally quite an expensive mode of transportation, taking a taxi can be a good way to get around Iceland's compact capital. Getting from point a to b quickly and efficiently in Reykjavik can be accomplished by bus, car, bike, or walking but perhaps nothing is faster than a taxi if you're not renting a car.
Cons of Using Taxis to Get Around Iceland
Taxis in Iceland can be both extremely expensive and few and far between. A typical taxi between the Keflavik Airport, Iceland's international hub, to Reykjavik will easily cost over $120. There are no rideshare apps like Uber or Lyft in the country so you'll need to seek out a traditional taxi if you do decide to go by private transfer.
Finding a taxi in Reykjavik can also be a challenge and you'll need to call ahead of time rather than trying to hail one on the roadside. Aside from these two obvious downsides, taxis don't travel far in Iceland. If you're forgoing renting a car, traveling by bus is the best way to make it across long distances.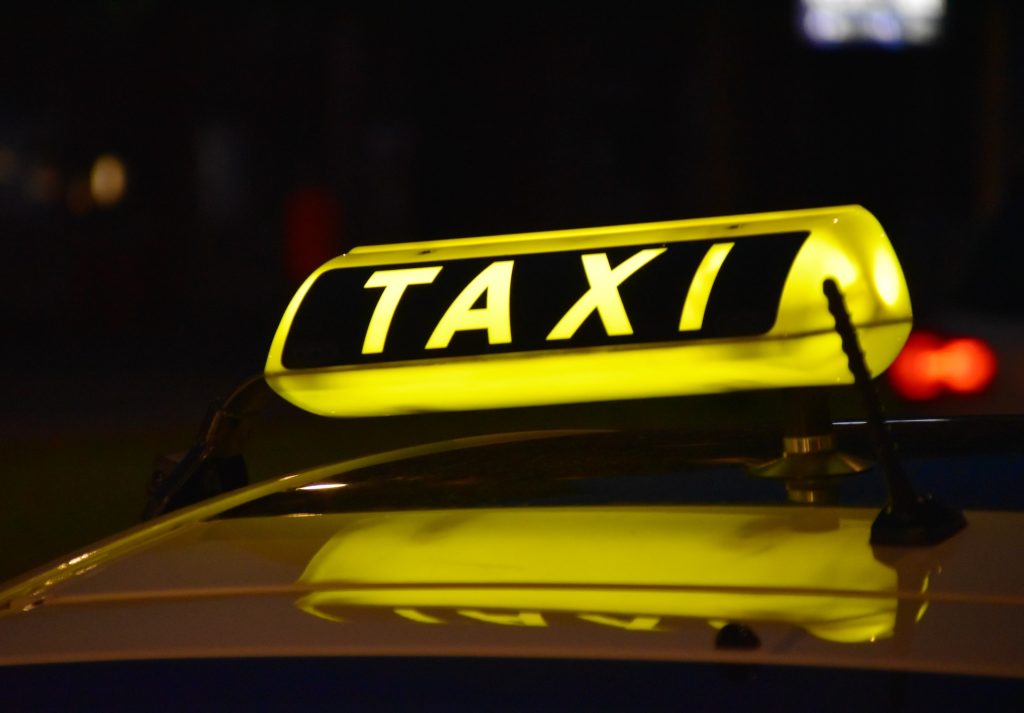 Renting A Car is the Best Way to Get Around Iceland
There's no doubt that if you want to see all the nooks and crannies of what Iceland has to offer, renting a car is the way to go. While you can try your hand at navigating the country by bus or hopping on a typical tour, nothing gives visitors the ability to explore and uncover this incredible destination like renting a car.
For the best rates in all seasons, book your rental through Firefly Car Rental Iceland and open a world of possibilities for your next trip.