Iceland's home to some exquisite canyons, such as vividly coloured Studlagil in East Iceland and fairytale Fjaðrárgljúfur in the south of the country. But their beauty is no secret and so it's highly unlikely you'll have them to yourself.
The good news is that there are other canyons which you might say are just as pretty, yet they still remain off the radar for many visitors. One such canyon is Stakkholtsgjá. Let's find out more about it with this ultimate guide.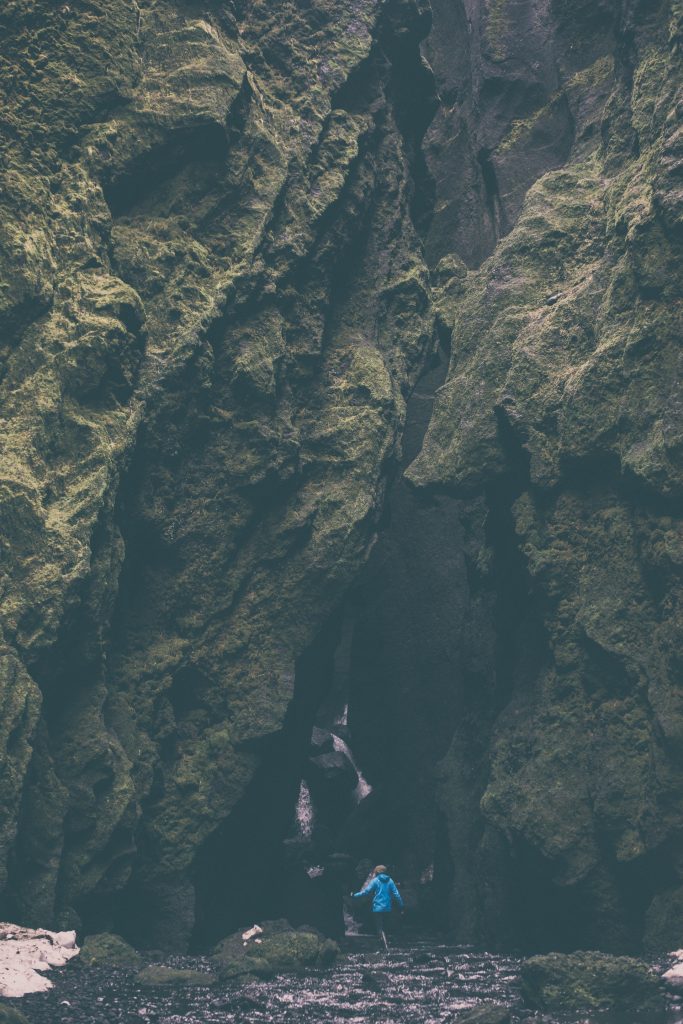 What's so special about Stakkholtsgjá canyon?
Stakkholtsgjá canyon is one of the gems of Iceland's southern highlands. It is tucked away in Þórsmork Nature Reserve, one of the most picturesque regions in the country. The palagonite walls of this steep sided canyon rise to about 100 metres in height. They are verdant with moss and other vegetation, which contrasts photogenically with the charcoal grey rocks that litter the floor of the canyon and the river that runs through it.
Under a blue sky, the colours pop and it really is a jaw-dropping sight. Throw in the almost obligatory waterfalls – this is Iceland, after all – and you will quickly agree this is a remarkable place. The trail leads to a cave.
Inside, there's a magnificent waterfall that will take your breath away. Look up and see the sky above. As the water tumbles down to the floor, you're reminded of the power of nature and the extraordinary landforms that can be carved by water over many centuries.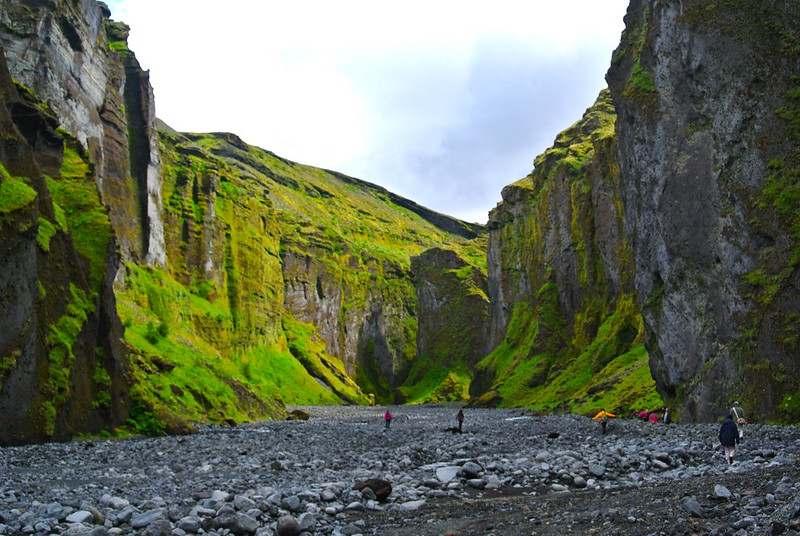 Photo via Flickr user/jaisril
Where will you find Stakkholtsgjá canyon?
To reach Stakkholtsgjá canyon, you'll need to be travelling in summer, as the road leading to the canyon closes seasonally. At first, it's an easy drive. You'll turn off the ring road beside Seljalandsfoss and head inland. The tarmac road gives way to gravel as you drive further along the valley towards Nauthúsagil, where a side hike leads to a waterfall in a narrow ravine.
Continue along the road as it becomes the F249. Note that this route is only passable with suitable 4x4s. Vehicles should have high enough clearance to be able to cope with river crossings. The terms of most rental agreements clearly state that water crossings are not permitted.
There's a good chance you will damage the car if the water level is too high; worse, occasionally, significant incidents happen. Don't take a chance or you won't be insured.
In any case, driving on such challenging roads can be stressful and isn't for everyone. If you're not used to driving on adventurous roads, you should consider pointing your rental car in the direction of a tour operator and hand over the driving to someone else for the day. This can easily be arranged from Reykjavik or the south coast and a ride in a super jeep is as much an experience as the canyon itself.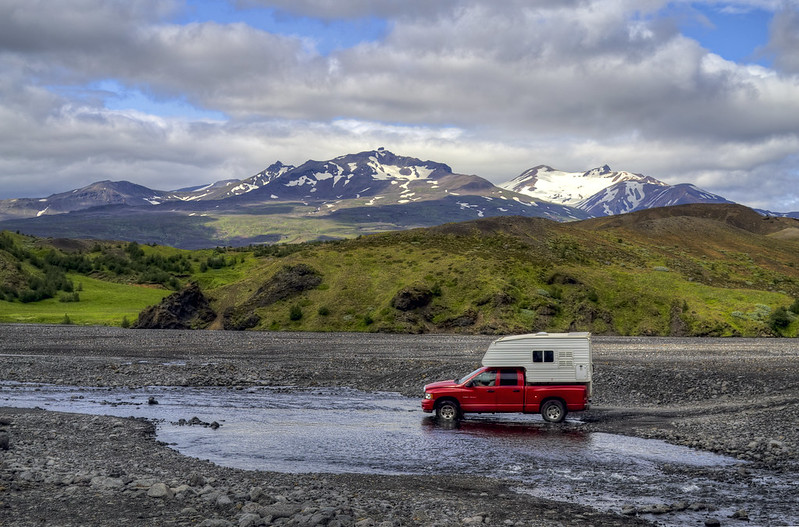 Photo via Flickr user/mariejirousek
What about the hiking in stakkholtsgjá part?
The hike itself isn't a long one but it will certainly be memorable. From the parking lot, you'll need to allow 45 minutes to an hour each way plus time to admire the canyon itself. The hiking trail is about 2 kilometres long and the surface is fairly even for the most part.
You won't find barriers and rails – this place has been left as nature has created it, and that's a good thing. It's impossible to get lost as you simply follow the river into the canyon.
This isn't the easiest walk in the country. However it's by no means the most challenging either, as it is quite flat. As the canyon narrows, hikers need to be prepared to ford several streams, taking care not to fall on the slippery rocks. Early in the hike, one landform that will tempt you across the water is Stakkholtshellir, a verdant cave littered with beautiful ferns.
Depending on recent rainfall, the water crossings in Stakkholtsgjá canyon can be anything from ankle deep upwards, so think about where you're stepping and make sure it's within your capabilities before striding onwards. But so long as you're careful and reasonably fit, this isn't usually a daunting hike in summer.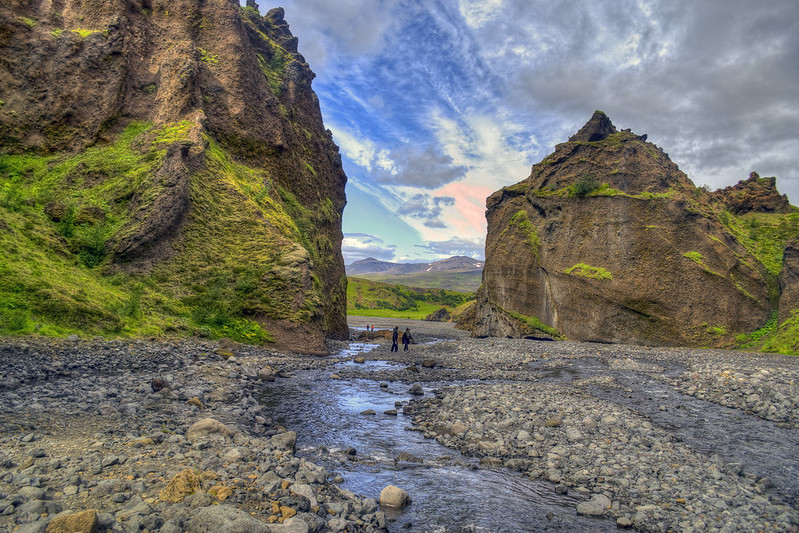 Photo via Flickr user/mariejirousek
What should you take with you?
As with any outdoor activity in Iceland, even in summer, you should wear layers of clothing that can be added or taken off depending on the weather. Remember conditions can change quickly and even if the day starts out fine and dry there's no guarantee that it will end that way.
Good hiking boots are required with ankle support as though the trail is relatively flat, you'll be glad of a good grip so you don't take a tumble. As it is wet underfoot, poles are useful too. Meanwhile some people opt to carry rubber boots or water shoes in their pack and change so that they don't end up with wet feet.
One other thing to pack is a camera, as the incredible scenery begs to be recorded. You're going to want to show the pictures to your friends and family, so make sure you have thought about how you will keep the camera dry and bring a cloth to wipe away any spray on the lens.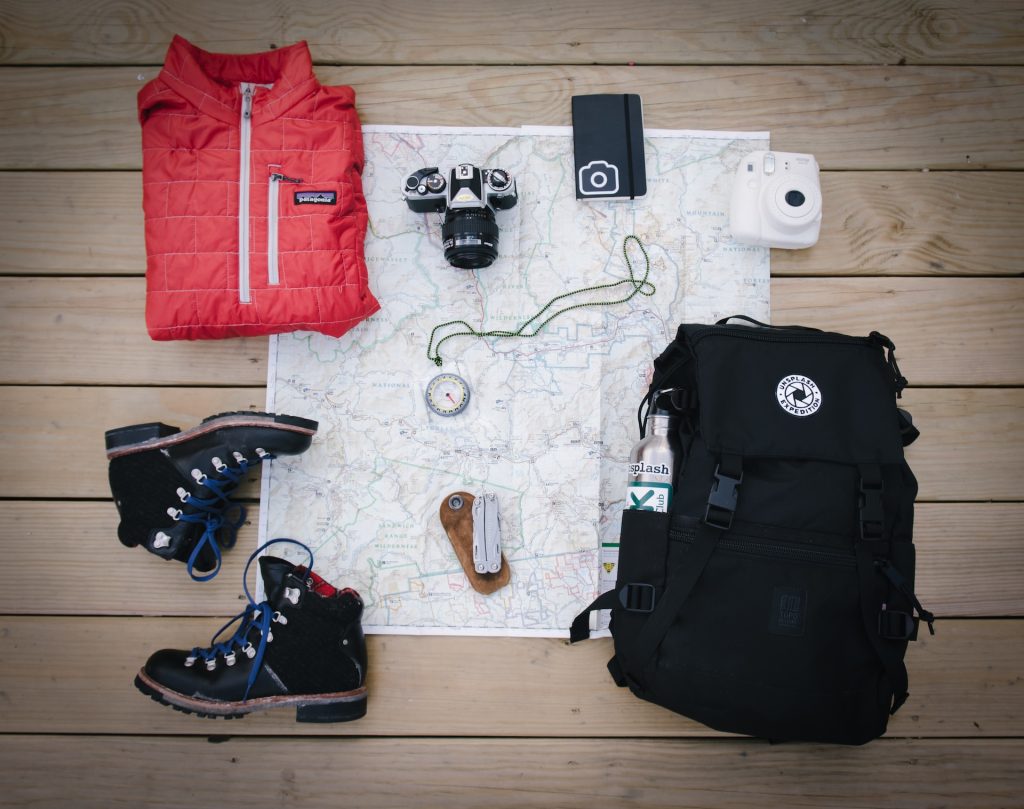 What's nearby?
If you're on a road trip in South Iceland the good news is that there are lots of other attractions nearby that can be slotted in around your Stakkholtsgjá canyon hike. The obvious pairing is to stop at one of the other waterfalls between you and the ring road as you'd be passing by them anyway. Closest to the ring road is Seljalandsfoss.
You can see it right from the road, but pull into the car park and stretch your legs as you can walk behind the waterfall at this place. Neighbouring Gljufrabui is also pretty cool as it's concealed within a cleft in the rock. They're both much busier than Stakkholtsgjá canyon, of course, but definitely worth the time. Further east along the ring road is another fabulous waterfall, Skógafoss.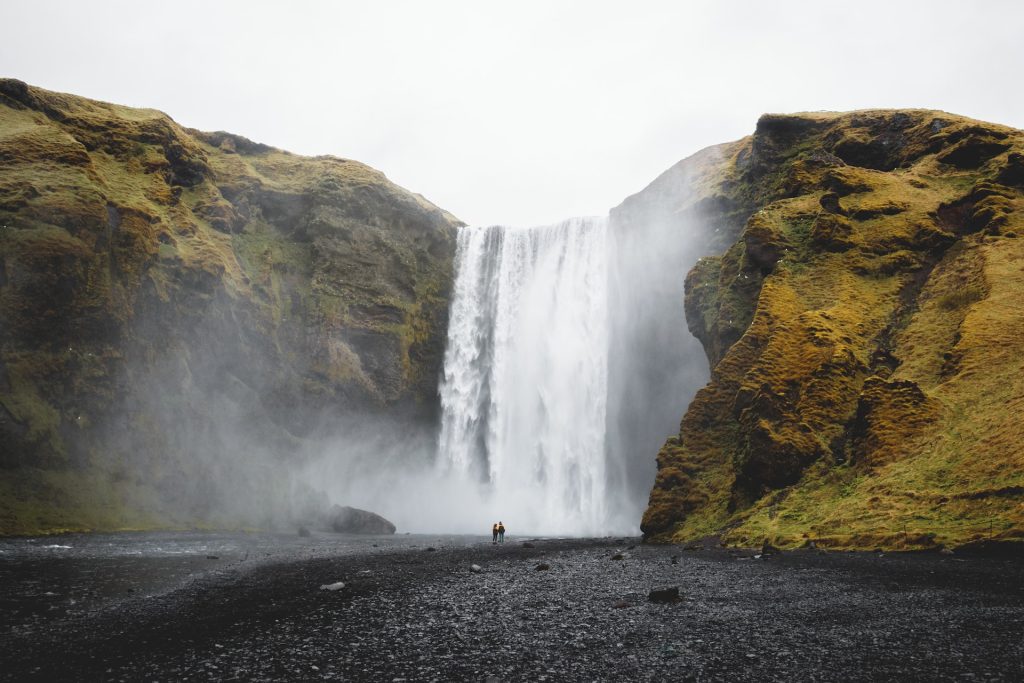 Again this is a popular spot and accordingly crowded, but if you climb the steps beside the fall and walk inland you'll leave everyone behind. Eventually, following the Fimmvörðuháls trail you'll reach Þórsmork, though bear in mind this is a multi-day hike.
Finally, if you're in this part of Iceland, why not head over to the Westman Islands? You can take your rental car over on the ferry. Top attractions include a very accessible bird hide where you can watch puffins and Eldfell, where you'll see both lava and lupines. The scenery is very different to Stakkholtsgjá canyon but just as lovely.
If you're keen to venture out into the Icelandic countryside to see some of its canyons and waterfalls, why not rent a car from Firefly car rental Iceland and make it happen?