Road trippers, it pays to be prepared. If you're intending to tour Iceland soon and you plan to rent your own set of wheels, you need to make sure you're on top of the basics. We can help with that: here's what we think are the ten most important tips for driving in Iceland to help with your research.
1. Try not to get distracted by the scenery
This one's probably the toughest of all: perhaps the hardest thing about driving in Iceland is keeping your eyes on the road rather than what's around you. If it's possible, add an additional person onto your rental agreement and share the driving. If not, be prepared to stop frequently to admire your surroundings.
2. Make sure you're aware of the speed limits
Traffic's often light in Iceland, particularly in the countryside, but that doesn't mean you can ignore the speed limits. In general, on paved roads such as Route 1, the speed limit is 90 kph, which is pretty reasonable for a single carriageway road. In urban areas, and on gravel, the limit is reduced, though you'll rarely get more than one sign advising you of the change, so be vigilant.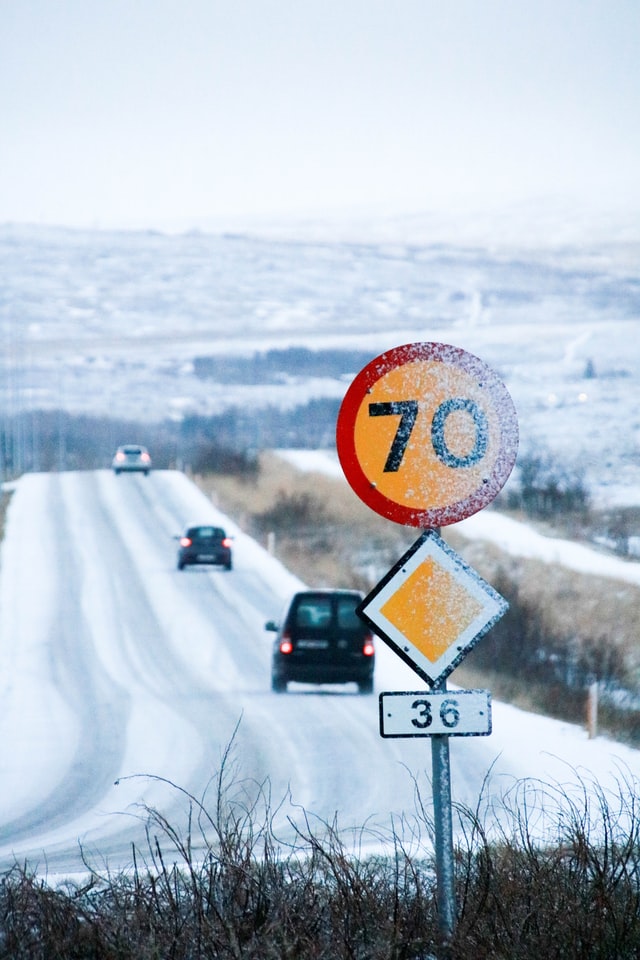 3. Don't overdo the driving in summer
In summer, Iceland's northerly latitude translates to long, light days. In June, the sun won't set until almost midnight. If you're planning a road trip at that time of year it can be tempting to create an itinerary that covers more ground, but those extra hours on the road can be tiring. Avoid driver fatigue and take plenty of breaks.
4. Drive according to the weather conditions
In winter – and sometimes at other times of the year – the weather can throw a spanner in the works when it comes to your carefully thought out plans. Snow and strong winds can leave roads impassable, while ice can make for treacherous driving. But Iceland under its winter coat is breathtaking, so adjust your speed and stopping distances if you're travelling in low season.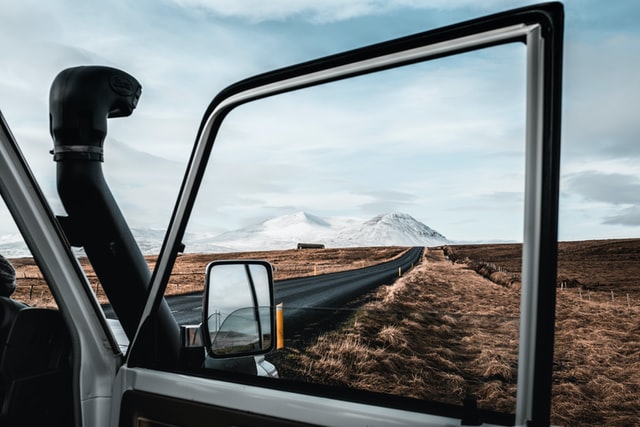 5. Slow down on the gravel roads
Gravel roads aren't something many people encounter in their day to day driving, but in Iceland, they're still relatively common. If you turn off the main roads to seek out secluded waterfalls or hidden turf houses, there's a good chance you could find yourself on gravel. Lower your speed, give oncoming traffic plenty of room and keep your eyes on the road ahead as you should never brake sharply.
6. Park up safely
Catching a glimpse of something unexpected – or simply something pretty – by the side of the road can tempt us to pull over, but it's really important that you only do so where it's permitted. Drive on to the next lay-by or car park where you can leave the car somewhere legal and not cause a problem for other road users.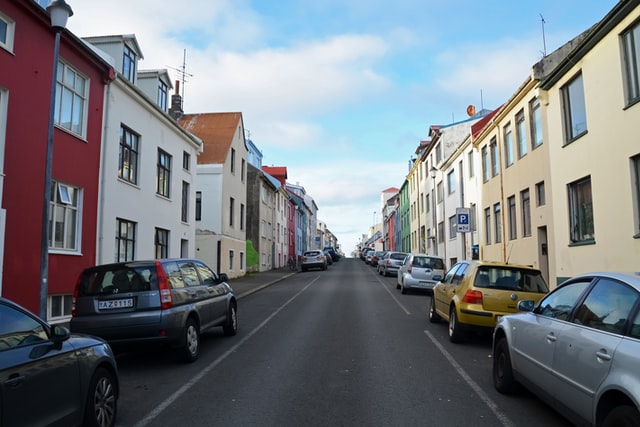 7. Never drive off-road
Iceland's countryside is remarkably fragile. Much of the landscape can easily be ruined for years by the actions of just one thoughtless driver. Don't be that person. Respect the natural environment and drive in such a way that it's as pristine when you leave as when you arrived.
8. Keep an eye out for stray sheep
In Iceland's rural areas, it's common to find sheep wandering out into the road. They have no road sense, especially when they're young. In fact, one of the biggest hazards you'll face is a lamb darting out in front of you to rejoin its mother. Keep your eyes peeled as you drive through areas where animals are grazing so that you have plenty of time to stop if necessary.
9. Rent the right car for the itinerary you've planned
A successful road trip needs the right car and there are so many to choose from. If you're a couple travelling on the ring road, a economy or compact model will be just fine; upgrade to a larger vehicle if you'll have a full car load. Opt for a 4×4 if you're planning to spend a significant portion of your trip on gravel roads; high clearance is vital if it's a summer highlands jaunt.
10. Enjoy the freedom of the open road
Lastly, and most importantly, enjoy yourself. The great advantage of driving is the freedom to go where you please, when you like, at a pace that you've set. Don't feel pressured to cram in too much. Iceland will still be here when you're ready to return, so whatever you can't fit in this time can be the basis of your next trip.
Ready for your Iceland self-drive road trip? Book your cheap car in Iceland today before it's too late!